Your wedding is your responsibility. To make your task simple, we have posted a number of tips that will make you feel better with every passing day. Start reading the posts noted below and tell us whether you are happy with the suggestions posted and which is your favorite point of the post.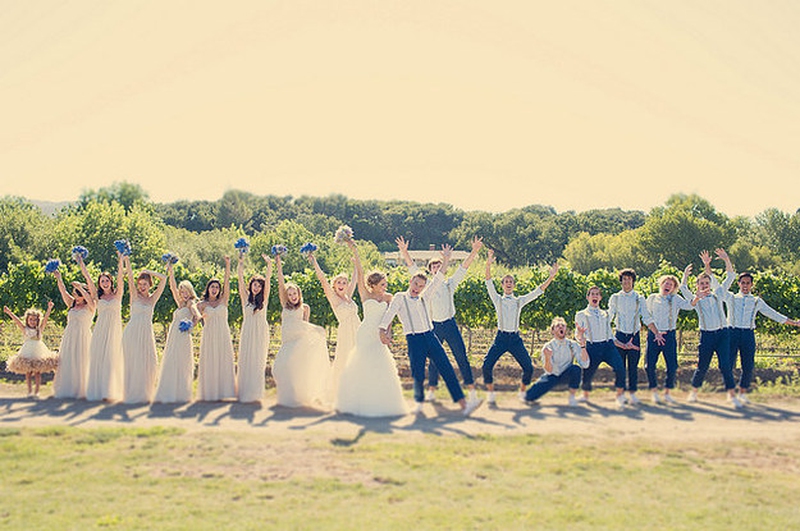 Tips to Save Money While Working for Your Wedding
1
Hair and makeup
It is your wedding, and we are sure that you want to look really good for the pictures and videos being clicked by the professional photographers and your relatives around. So, it is quite obvious that you would be looking for the perfect look. However, one should not confuse good looks with a dramatic makeup. Automatic makeup could mean that you will end up looking completely different and to some extent weird. At the same time, you will spend a lot of your hard earned money on this.
If you think that you can be satisfied with a beautiful look that is natural and helps you save money, you should not opt for a dramatic makeup or completely weird hairstyle. Another important thing to be noted here is that you should try different looks before finalizing one. For this, do schedule a trial session with a stylist. Even after you have got an ideal look for the wedding, there is no harm in recreating it to look even better for the special day.
2
Sell unnecessary items after your wedding
Once you are done with the big day, it is advisable to send items like your wedding decor and get some money out of it. After all, you are done with the wedding and now is the time to get your cash back for the items that have been purchased early on. To be honest, most of the items that will be used for your wedding will not be used anytime after your wedding.
3
Skip the extra events
It is your wedding, and we are sure that you might have come up with a number of extra events like the bridal party. However, to be frank, most of these additional events are of no use, and they do not add value to your life. In most of the cases, it is even not entertaining. So, there is no point in opting for these events and wasting your money on it. In the case of the bridal party, if you think it is necessary, make sure that you keep it very small so that you do not end up paying a huge sum for it. Avoiding such events will only help you cut down on unnecessary expenses.
4
Food
With food, we all know the expense will be on the highest side, and so it is important to confirm that you look for different alternatives and choose one that is perfect for you. One of the many options available for you is hiring a food truck that can provide dinner to a decent count of invitees. Opting for the full-service caterer is not a good idea if you have limited people attending your wedding. The full-service kata is required in case you have more than 300 people attending your wedding. The food truck is usually hired to not only provide food but also to occupy the place that is available for you at the venue. Another benefit of having a food truck is that your guests can enjoy the meal whenever they want. Hoping for a food truck will help you cut down on the catering cost and enjoy your time too!
5
The wedding gown
In the case of men, you have a standard piece of clothing, and you can hardly make any changes in this case. However, in the case of women, there is multiple options and the most expensive wedding gown always looks the most attractive. If this happens, keep in mind that your expensive wedding dress will do nothing to enhance the experience of your guests. In simple words, don't spend too much on wedding gown, and you will be able to save the money for your honeymoon and other events in the future. We know that a person gets married only once, but it is not important to spend your entire fortune on your wedding. So, keep this in mind.
6
Look for coupons while shopping
While shopping, it is important that you should look for the right coupons and get amazing discounts on the items you wish to purchase. Remember that whatever you purchase online can get you enough discounts. So, plan your purchases and we are sure that you'll get amazing discounts on your purchases. Remember that it is your wedding and there will be a number of unnecessary expenses, we hope that you would not want to feel annoyed simply because you are unable to make the most of the opportunities available for you. So, look for coupons and purchase products for your wedding at a discounted price.
ANY IDEAS ABOUT THIS TOPIC?