Maria Cardenas said she has had the figure for 10 years ago, but it didn't start weeping until 18 months ago when her cousin, Jessie Lopez, was murdered.
Part 1
1
The owner of a "weeping" Virgin Mary statue said the strange occurrence began when her cousin was murdered 18 months ago.
Maria Cardenas has described the mysterious crying as a "miracle" and says she shares the tears she collects from the figure with anyone that visits her.
Although Cardenas said she "doesn't understand why she's doing it", she believes it could be linked to the death of her cousin, Jessie Lopez.
Cardenas, from Fresno, California, received the statue as a Mother's Day gift 10 years ago.
But when Lopez was murdered 18 months ago, Cardenas says tears began to well up in the sculpture's right eye and stream down her face.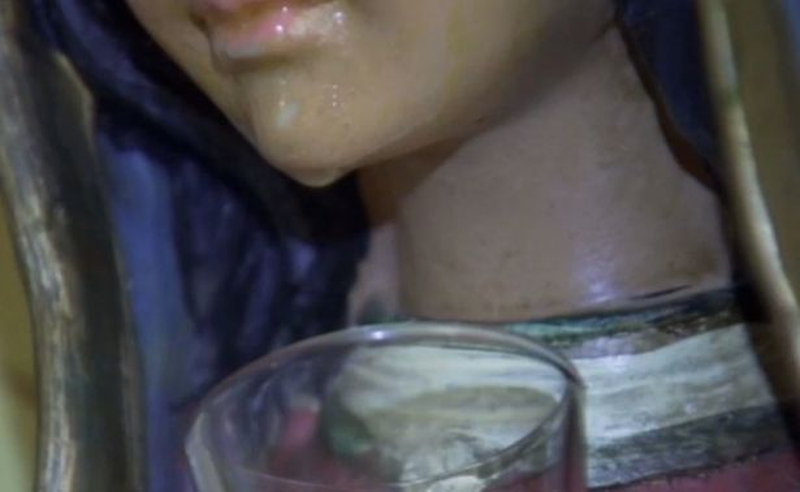 ANY IDEAS ABOUT THIS TOPIC?