Treat yourself with some cookies during the breaks of your study or work. It is also wonderful for a picnic.
Ginger Cookies
The holidays can be a time when "forbidden" foods are everywhere. The following ginger cookie recipe is a fantastic and no guilt holiday treat.
1
Ingredients (makes about 24 cookies)
1 tablespoon of finely grated fresh ginger

1 cup of whole wheat pastry flour

4 tablespoons of unsalted butter

1/8 cup of molasses

¼ teaspoon of table salt

¾ tablespoon of ground ginger

1 1/3 cup of granulated sugar

½ teaspoon of baking soda

1 small egg

½ cup of apricots, dried (optional)

3 ounces of dark chocolate
2
Directions
1. Preheat the oven to 350 degrees Fahrenheit.
2. Mix together the ground ginger, baking soda, table salt and flour.
3. Melt the butter in a small pot on low heat. Once melted, stir in the sugar, molasses and fresh ginger. Once this mixture is fully mixed, whisk in the small egg.
4. Mix the butter and molasses mixture into the flour mixture until only slightly combined. Next, add fold in the chocolate. Cover and chill this cookie dough mixture until firm.
5. Line 2 large baking sheets with parchment paper. Take 1 tablespoon of the chilled cookie dough mixture and roll into a ball; then flatten on the baking sheet to make the cookie. Repeat until all the cookie dough has been used.
6. Bake cookies for about 10 minutes and cool on a wire rack when they are done.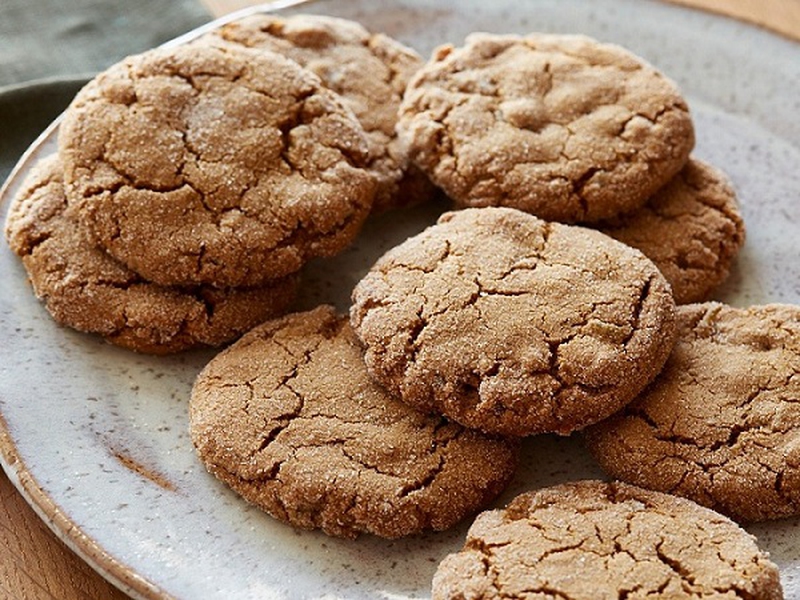 Healthy Banana Cookies
As one can glean from the name of this recipe, this is a very healthy cookie! But not only is it good for you, but it's also really easy to make and tastes great, especially if you love fruit.
1
Ingredients (makes about 36 cookies)
1 cups of rolled oats

1 teaspoon of vanilla extract

3 bananas, very ripe and mashed

1 cup of pitted dates, finely chopped

1/3 cup of canola oil
2
Directions
1. Preheat oven to 350 degrees Fahrenheit.
2. Mix all of the ingredients into a large bowl. Once mixed, let it sit for 15 minutes.
3. Take 1 tablespoon full of the cookie mixture and drop it onto a cookie sheet. Do not grease the cookie sheet.
4. Bake for 20 minutes. The cookies will be done when slightly brown.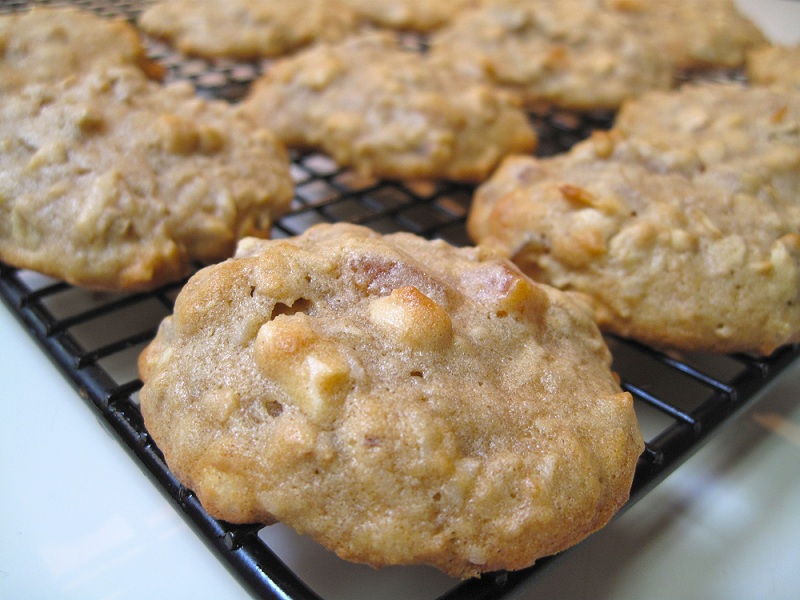 ANY IDEAS ABOUT THIS TOPIC?