If ever there's been a miracle food, kale just might be it. This once neglected cruciferous vegetable is now coming into the limelight because it is chock full of nutritional benefits. Many call it a superfood. It's one food wonder that is high in vitamins and loaded with antioxidants. It has 0 fat and contains only 36 calories per cup of raw kale. You can eat it raw or you can cook it. It's great in salads, soups, stir-fries, stews, and even smoothies. Want to hear more? Than read on and discover the wonders of kale along with a couple of great kale recipes with different kale salad dressings .
Benefits of Kale
Kale helps you lose weight and detoxify your system. It aids in digestion, boosts your metabolism, and makes your liver healthier and more efficient. It's a great source of iron and its bevy of nutrients gives your immune system a real boost. Kale is rich in omega-3 and omega-6 essential fatty acids and that means it helps your hair, skin, and nails stay healthy and keeps you a youthful looking. It also acts as an anti-inflammatory agent to ease joint pain. Kale is considered a brain food, too. Wow. That's a lot of good reasons to eat kale.
So how do you enjoy all this goodness? Check out following tasty recipes.
Massaged with Love Kale Salad
The acidic dressing for kale salad helps tenderize the kale.
Ingredients:
1 head kale – remove the stems and slice the leaves thinly

1/4 cup extra virgin olive oil and a little bit extra for drizzling

Juice of 1 lemon

Kosher salt to taste

2 teaspoons honey

Fresh ground black pepper to taste

1 mango diced in small pieces

2 rounded tablespoons roasted pumpkin seeds
Directions:
Put the kale in a large bowl and add half the lemon juice, a little kosher salt, and a drizzle of oil. Massage until the kale starts to soften. Set aside while making the kale salad dressing.

In a small bowl, whisk together the remaining lemon juice, honey, and black pepper. Keep whisking while you pour in ¼ olive oil until well blended and the taste meets your approval.

Pour the dressing over the salad and add the mango and pumpkin seeds.

It's delicious and only has 269 calories per serving.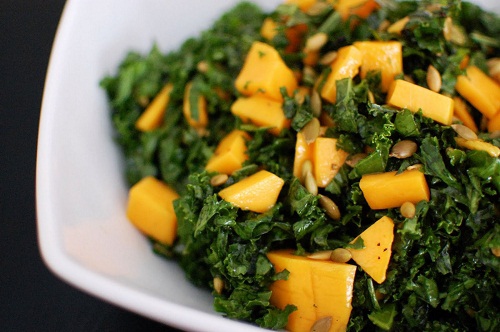 Eggcellent Kale Frittata
Ingredients:
8-10 kale leaves, washed, stems removed, leaves cut into thin ribbons

1 tablespoon olive oil

1 onion, diced

2 cloves garlic, chopped

8 large eggs

2-3 tablespoons milk

A little water

Salt and pepper
Directions:
Heat olive oil in a large, 10-inch non-stick or cast iron skillet. Add the diced onion and cook until it softens and turns golden brown.

Add the garlic and kale to the pan along with a little water to keep the kale from sticking. Continue cooking and season well with salt and pepper.

Meanwhile, whisk the eggs with the milk. Add a little more salt and pepper to the eggs. When the kale has wilted and cooked down, remove the pan from the heat and pour the eggs over the kale and rearrange as necessary so everything is evenly distributed in the pan.

Place pan in the oven and bake for about 15 to 20 minutes or until eggs are set. Let cool slightly before cutting into wedges.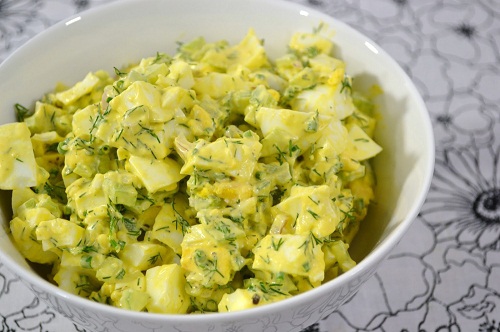 Chocolate Almond Date Surprise Balls
The surprise is the kale, of course! Even when a sweet tooth strike, kale comes to the rescue.
Ingredients:
20 dates, pits removed

1/2 cup almond butter, softened

1/4 cup coconut flour

2 tablespoons unsweetened cocoa powder

1 tablespoon cinnamon

3/4 cup baby kale leaves

1/2 cup coconut flakes, finely shredded
Directions:
Mix all ingredients except coconut flakes in a food processor. (The kale should be fully pulverized and almost impossible to see.) Roll into small balls, about walnut sized. Then roll the balls in the shredded coconut to coat.

Place them on a pan lined with parchment paper, and refrigerate for about an hour to set.

Keep leftovers refrigerated.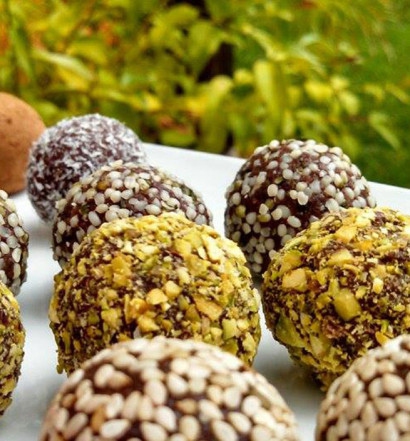 ANY IDEAS ABOUT THIS TOPIC?