Blemish is a common condition for our skin. You might look for many ways to get rid of it. Why don't you see this article to change your appearance?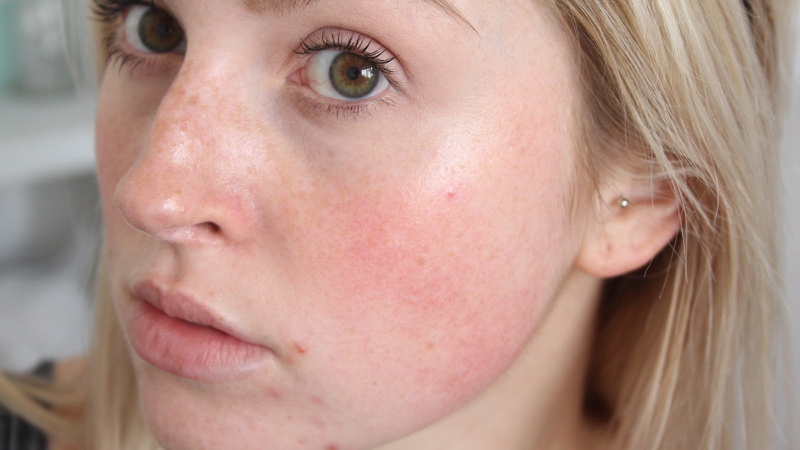 How to Get Rid of Blemishes
1
What is blemish?
Skin blemishes can be ranked as one of the most annoying and troublesome skin condition that anyone may have in lifetime. The reasons why it occurs may vary from hormone's changes to sunburn, chickenpox or consistent acne. However, we will surely meet this embarrassment–causing condition once in our life.
However, some unlucky people may have it consistently and in the long term, it can cause more serious problems which absolutely lead to pretty severe self-esteem problems. The positive side of this problem is that it can be easily treated by natural home remedies that are always available. Here are several home remedies which you can use to get rid of this annoying issue.
2
Turmeric powder with lemon juice
It seems like lemon juice is the mother of all facial skin masks that can cure tremendous skin problems whereas turmeric powder is another powerful treatment to improve the skin condition. Therefore, when combined, these two incredible herbs can cure blemish effectively.
The vitamin C properties can support the formation of collagen, so it can accelerate the healing process and improve the skin condition as well. The acidic properties in the lemon juice can work as a natural bleaching tool to deal with skin hyperpigmentation as well as other dark spots.
Blending some turmeric powder to make a paste and the combination will effectively clear up the clogged pores.
3
Aloe vera gel
Aloe vera gel works not only on localized skin but also takes effects on the widespread skin blemishes as well. A special property named anthraquinone found in the gel has a bleaching power to whiten your skin as well as help clear up the skin blemishes on the face. The gel is greatly effective because it is less harsh than acidic alternatives; it can be used by people who are characterized by exposed wound or strong sensitivity.
By grinding one fresh aloe vera leaf, you can extract the gel to apply on the skin for about 10-15 minutes every day so that it can maximize its effect.
4
Tomato pulp massage
This may seem a bit strange to some people because it is not well-known; however, it does not mean that this is not effect in treating blemishes. Just mash ripe tomatoes and directly apply the paste on your facial skin or the affected area and massage it for about 4-5 minutes before rinsing it off by water to get rid of blemishes. Repeat the process once a day.
Since vitamin C found numerously in ripen tomatoes will effectively contribute to the formation of collagen while its incredible antioxidants will reduce the cell death. In addition, tomatoes' lycopene is able to prevent the melanin formation to counter hyperpigmentation owing to persistent exposure to the sun.
5
Apple cider vinegar
Apple cider vinegar is a bit harsh yet so effective when it is used to treat skin blemishes. If you are suffering from widespread red blemishes or active acne, you may not want to adopt this method. Nonetheless, if you are struggling with small blemishes, this apple cider vinegar will be surprisingly effective. You just need to apply the vinegar directly on the affected area by clean cloth or cotton swabs and let it sit for about 5-10 minutes before rinsing it off with water. Repeat the process twice on a daily basis to achieve the best outcomes.
ANY IDEAS ABOUT THIS TOPIC?