Paris is a city steeped in rich history and culture. It has been the home or inspiration to countless masters of fine arts, poetry, fashion and literature. There are so many things to do while you are in Paris and many ways to absorb the glamour, sophistication and nostalgia of this gorgeous city, but none more delightful and exclusive that the Parisian club scene. From wild house music craziness to slightly sophisticated more restrained cocktails, high end liquor and vapor bars, clubs in Paris have something to offer everyone. The public bars might close at 2am but the clubs in Paris carry on for hours, some until daylight.
Clubs in Paris
1
Club Silencio
Address: 142 rue Montmartre 2e, Paris
Metro: Bourse or Sentier
Movie Director David Lynch's Club Silencio is highly eccentric and intensely exclusive venue. It only opens to the public at midnight and getting in is extremely difficult unless you are famous in some way or are extremely patient. The line for this incredibly desirable night life location needs to be seen to be believed, but its popularity is to be expected as the creator David Lynch is often seen floating around the club. Frequented by the rich, famous and just plain intriguing Club Silencio is an experience you won't soon forget.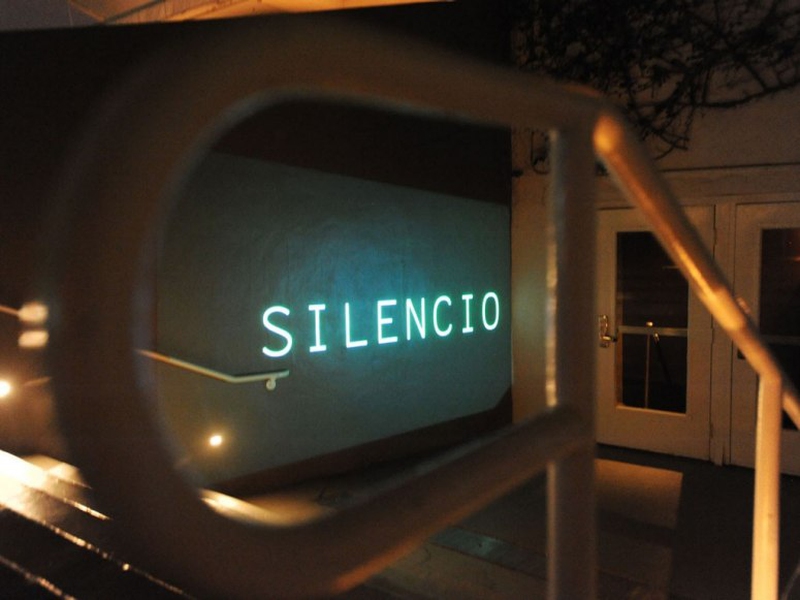 2
Favela Chic
Address: 18 Rue du Faubourg du Temple 75011 Paris
Metro: République
Rowdy, sweaty, high-energy Brazilian Carnival style fun sidesteps the typical club problems such as long queues and difficult bouncers, providing a high paced frenetic and joyful experience. This youthful and playful venue offers patrons rich Latin beats and lively dancing with a heady mix of international cultures and people coming out to play in this unpretentious and breezy environment. If you are looking for a quiet night out, then this is definitely not the place for you! High volume, high intensity and high spirits as well as the usual alcohol based spirits prevail at Favela Chic.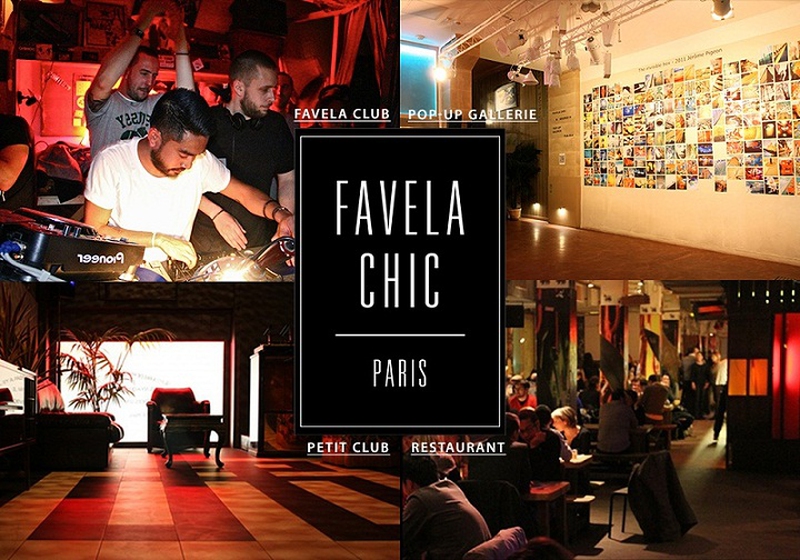 3
Social Club
Address: Social Club, 142 rue Montmartre 75002 Paris
Metro: Bourse [M3], Grands Boulevards [M8, M9]
Care less about the furniture and more about the live music? Then the Social Club is the place for you. From exclusive sets from renowned DJs to electrifying live bands and performers, the Social Club draws in live music lovers from all over the Paris. The black walls, black couches, and black fixtures create an effective pitch black canvas for LED light-scapes and other lighting sculpture and design. Far from being a your average live music venue, this trendy and mod-ish club offers table service and intimate booths as well as the classic free for all general admission open plan area.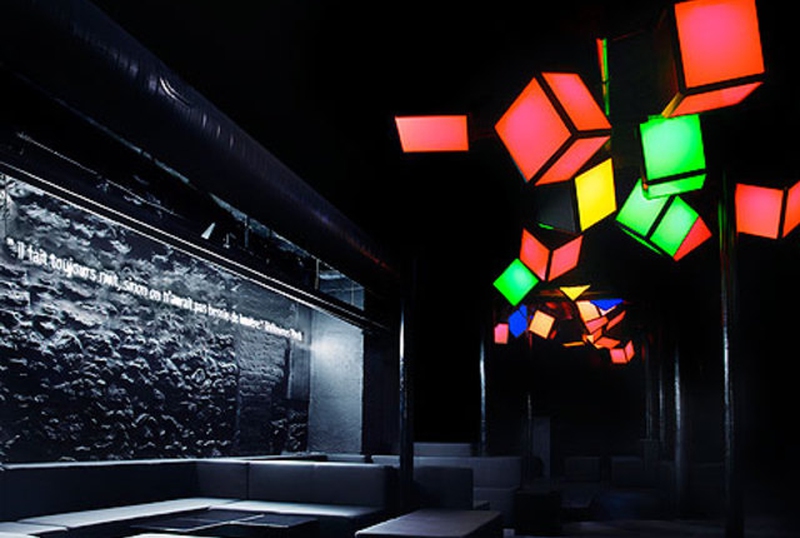 4
Batofar
Address: 11 quai François Mauriac 75013 Paris
Metro: Bibliotheque Francois Mitterand or Bercy
Feeling nautical? Head to the boat mounted bar of Batofar which offers a unique clubbing experience for those looking for something a little different and uniquely Parisian. Permanently placed at its location on the Seine, this club, despite its traditional appearance and years as a consistently successful club, is anything but traditional, blasting everything from dubstep to rock to hip hop. The typically youthful crowd comes from all over Paris with devoted regulars and first timers lining up to get a slice of iconic Parisian nightlife.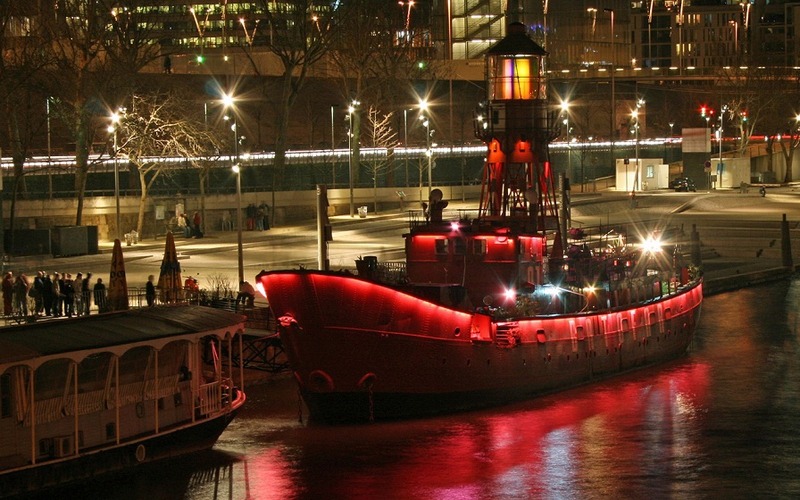 5
Chez Moune
Address: 54 rue Jean-Baptiste Pigalle 9e Paris
Metro: Saint-Georges
The intricate décor and nuanced kitschy look of Chez Moune is designed to appeal to the ever growing hipster crowd in Paris. The 1930s look and feel along with the DJ sets predominately consisting of electro rock attract trendy 20 something's in their droves. The chilled atmosphere, clever lighting design and mirror tiles all make for a unique, trendy but unpretentious night out.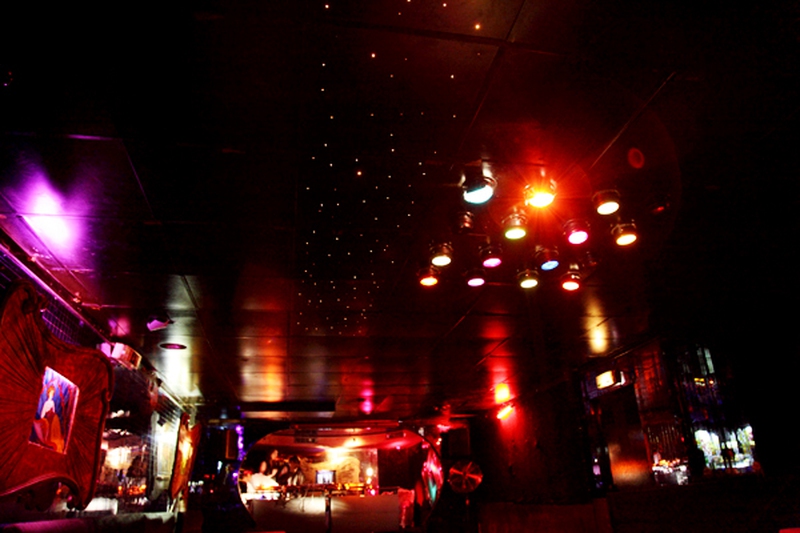 6
La Bellevilloise
Address: 21, rue Boyer Paris 75020
Metro: Gambetta, Ménilmontant
Indie rock darling the La Bellevilloise is a Parisian live music and indie culture hive. It is hardly surprising that this building is now home to the best and brightest of alternative culture. Starting life as the first Paris worker co-operative, this club now showcases some of the more organic and gritty arty fare that Paris has to offer. This intensely grass roots creative space is also great for a lid back evening or a rowdy night out depending on what events are on.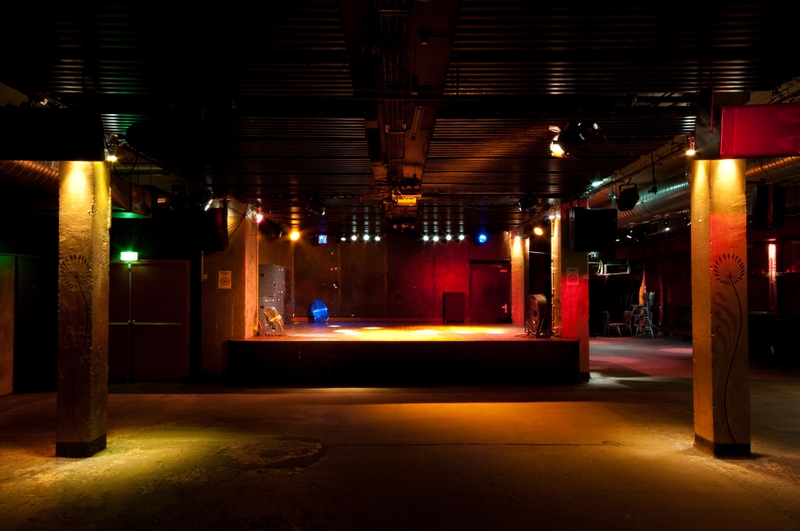 7
White Room
Address: 15 Avenue Montaigne 75008 Paris
Metro: Alma-Marceau
Classy and glamorous dance club, the White Room features incredibly beautiful scenic views of the Parisian skyline, including the Eiffel Tower and an eclectic mix of electro, soul and funk. This smooth soundscape, delightful and simplistic décor creates an understated and uniquely glamourous feel. Situated atop the Théatre de Champs-Elysées and within the same venue as the exclusive gastronomic restaurant Maison Blanche Restaurant, the White Room is not your average night out and is only open on Saturdays just functioning as a restaurant every other night of the week.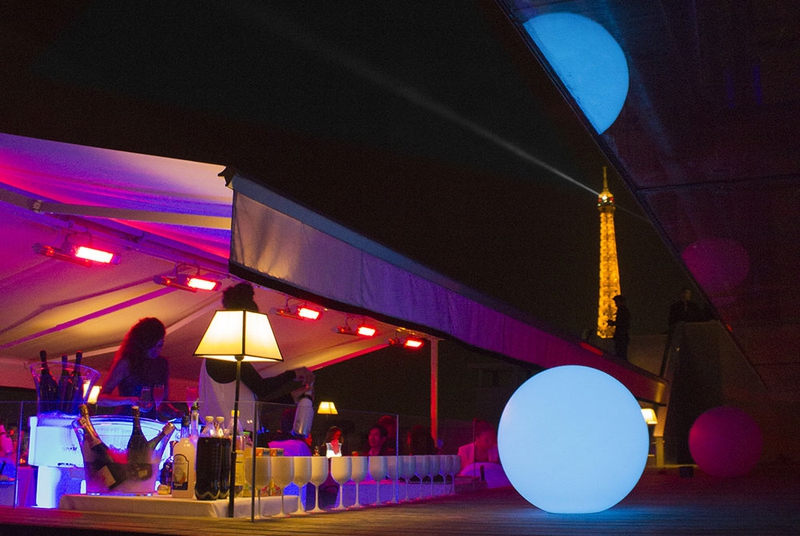 8
VIP Room
Address: 188 rue de Rivoli 1er Paris
Metro: Tuileries ou Palais Royal - Musée du Louvre
Frequented by the beautiful, rich and famous, this super exclusive club is positively indulgent, also one of the best clubs in Paris. Getting in is no easy take, but if you do manage to swing entry, you will find a beautiful and decadent sweeping interior that is essential - a playroom for the best and brightest of Paris and around the world. That being said this is really where VIPs go to let their hair down. Table top, podium dancing and a selection of popular DJ sets all make the club situated across from the Louvre a great choice for wonderful night life.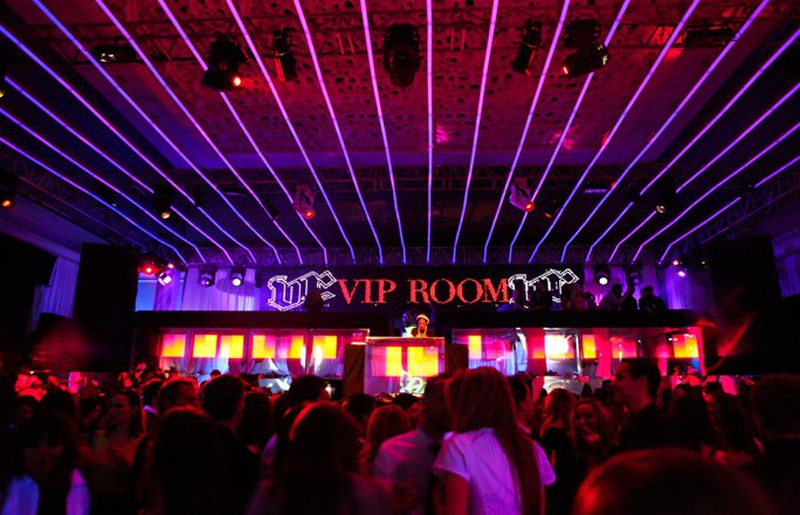 9
Bus Palladium
Address: 6 rue Pierre Fontaine 75009 Paris
Metro: Blanche (line 2), Pigalle (lines 2, 12), or Saint Georges (line 12)
Rowdy and raucous to laid-back and cruisy, the Bus Palladium has been around for years and there is a reason that it has been so successful. Shifting between different clubbers needs with relative ease without compromising the integrity of the venue or deterring its devoted patrons. With a musically themed menu and an unending circus of interesting and intriguing people coming through the doors, the Bus Palladium is perfect for people watching and a great night out, provided you don't take it too seriously!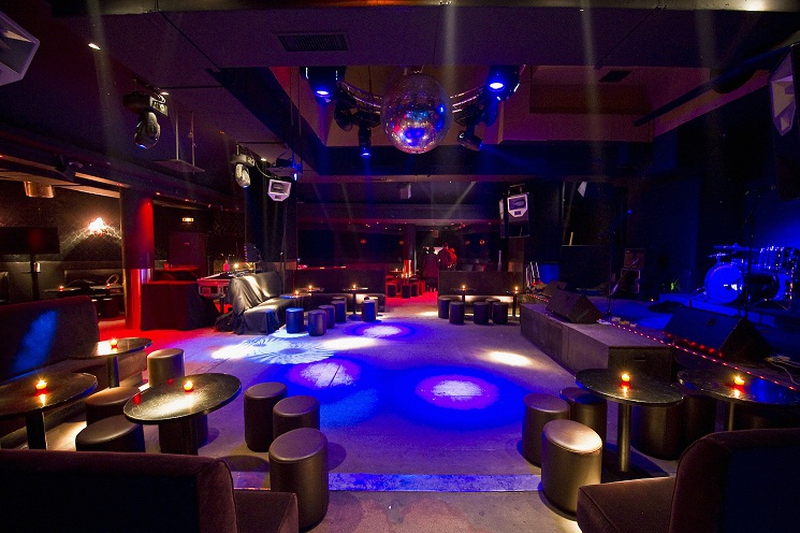 10
You may watch the video below for an overview of the scene in one of the best clubs in Paris—Le Loft:
ANY IDEAS ABOUT THIS TOPIC?