Every tattoo lover is keen to get a tattoo from best tattoo artist in the world. What if we tell you some interesting facts about one of the best tattoo shops? Miami Ink – love hate tattoos, yes that is right, it is one of the most loved tattoo shops around the world on the basis of events occurring in it a reality show was also broadcasted, which has impressed many tattoo lovers as well as people around the world those who watch it from year 2005 till 2008.
Miami Ink successfully broadcasted six seasons with more than 10 episodes each. Miami ink tattoo artists has successfully impressed tattoo artists and lovers for their passion of tattoo. Let us see what the 10 things to know about Miami Ink are:
10 Things To Know About Miami Ink
Idea of Miami Ink
As the name indicates idea of broadcasting the show was completely based upon tattooing and events occurring in tattoo shop at Miami Beach. Before launch of the show the shop "Love Hate Tattoo" was named as "305 Ink", because it is the reference to Miami area code which is 305. The owner of Love hate tattoo studio, Ami James and Chris Nunez, believed in media marketing. This is the reason they launched a reality show which telecasted customers' story behind getting a tattoo. It also helped them to show viewers new Miami ink tattoo designs After a big hit of Season 1 they continued their journey till Season 6.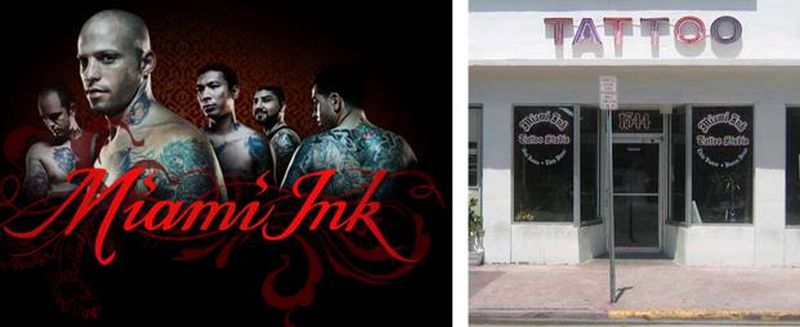 First Look at Miami Ink
If you are visiting Miami Ink for the first time then you are going to notice it as a normal tattoo shop. A person would be sitting on reception not necessarily one of the person you saw on TLC show. There would be many customers sitting inside and getting Miami Ink tattoo or you might find a very few customers. You will find all the means of entertainment. Staff working there treats every visitor or customer with politeness and generosity.

Miami Ink Tattoo Designing Team
There are twelve tattoo artists presently working in the team of Miami Ink including Ami James and Chris Garner. All these artists are assigned to customers according to their demands such as their own designs of designs from Miami ink tattoo gallery. There are different kinds of tattoos specified by Miami Ink and on the basis of this categorization the artists perform their work. They suggest you as well as they will help you in finding a design from different Miami ink tattoo designs and taking care of tattoo.

Some Tremendous Designs By Miami Ink
The Miami Ink is popular because of its design and précised work of the artists. Use of ink, colors and combination of their matching designs are best used by them. They have not only mastered the work of Miami ink tattoo art but they have also mastered innovative designing. Some of their designs look so realistic and impressive that everyone praise them with high Miami ink prices.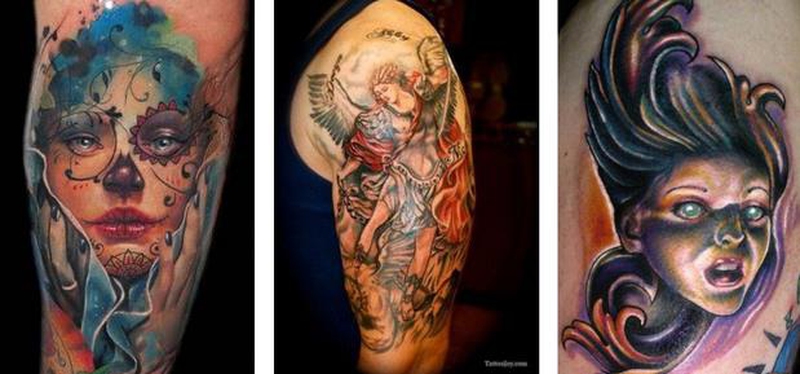 Appointment at Miami Ink
They are very popular in the world this is the reason it is hard to get appointment very soon. Estimated waiting time for taking an appointment in Miami ink varies from 4 weeks to 6 months. If one wants to get a Miami ink tattoo which would attract people and fits to the person's passion then it is worth waiting 4 weeks.
Miami Ink to New York Ink
Kat Von D an American artist ran four seasons of Miami Ink on TLC Television channel in Miami Beach, Florida. After successfully completion of the show she went back to New York and started working with New York Ink which gave spin off to Miami Ink in 2007. Ami James being the owner of NY Ink gave chance to her as tattoo designer artist. The NY Ink has successfully broadcasted three seasons from 2011 to 2013 which became popular among people. There are very talented young tattoo artists those can perform best in tattooing with quality equivalent to Miami Ink tattoo designs. If you are residing in New York City and want a tattoo then you may feel difference between an ordinary tattoo shop and NY Ink.

Customer Satisfaction in Miami Ink
There are a huge number of customers those are getting tattoos every hour from Miami Ink. Owners take care of every customer with the help of their staff from selecting a tattoo from Miami ink tattoo gallery to after care of tattoo. Every individual is important for them as well as their reviews also taken seriously about Miami ink prices and tattoos.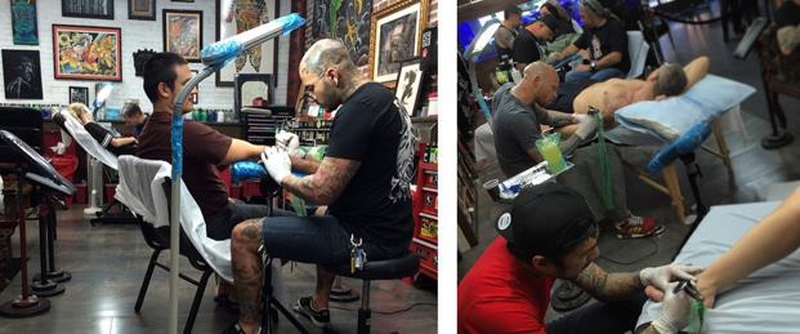 Selecting a Tattoo for First Timer
If one has decided to be tattooed then it is hard to select a place on body to be tattooed and harder to select one design unless one has a reason for it. For getting tattooed you first need to select a place on your body where you find best to get tattooed. Or you may consult about it from Miami ink tattoo artist.
There are some places those are specified for men and women. For example boys generally do not tattoo themselves on the lower backside but girls do. After selecting place you should try to select one design on your own with the help of your electronic device such as mobile, laptop or personal computer. If you still feel it hard to select one then you do not need to worry as profession designers in Miami Ink help their customer to select designs from their tattoo gallery.

Celebrities Tattooed By Miami Ink
There are many celebrities those were tattooed by Miami Ink such as Craig Ferguson and Beckham. There were many other celebrities those were a part of Miami Ink such as Frank Lero, Anthony Bourdain, Dj Skribble, Lloyd Banks, Sunny Garcia and many others. They believed in Miami Ink to get best design according to their specifications and wishes.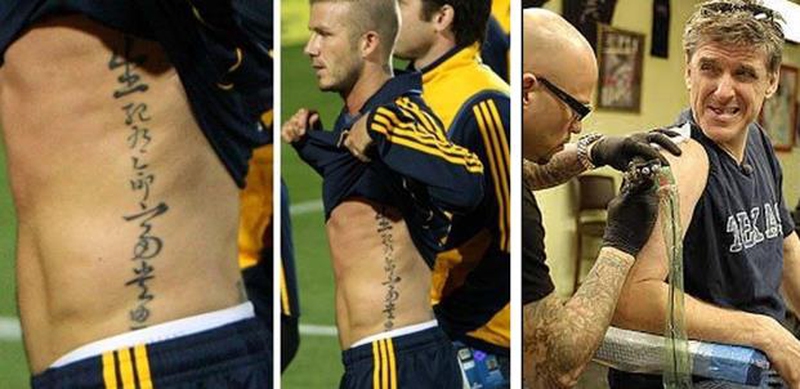 Difference of TV Show and Reality
People watching the reality show thinks that they would get tattooed with the same person seem to be on the reality show of Miami Ink but it is not completely true. There is a possibility that your Miami ink tattoos are assigned to the same person on reality show. You may also find it different to experience visit to Miami Ink then it looks in the television as it may look like ordinary tattoo workshop but you may notice the difference according to their customer handling and quality of tattoo designs.

Conclusion
Miami Inc has earned reputation in the Florida and tattoo lovers are far more interested in looking forward to get a best tattoo from them. If you are thinking of getting tattooed then you must visit them, this will give you idea of best tattoo for you. There are many services offered by Miami Inc from which you may opt one according to your wants such as covering up of old tattoos or hiding injury marks. They offer Miami Inc prices according to the design and also provide different designs of Miami ink tattoos with fixed prices. Increased passion of tattoo is developing a status symbol and fashion among young and old generation. If your passion is also into this then Miami Inc is best place to look for.
ANY IDEAS ABOUT THIS TOPIC?