You may not yet have had the opportunity to visit Times Square, but have you ever wondered how this shopping-entertainment-tourism landmark got its name? Even lifelong New Yorkers may not be aware of its origins.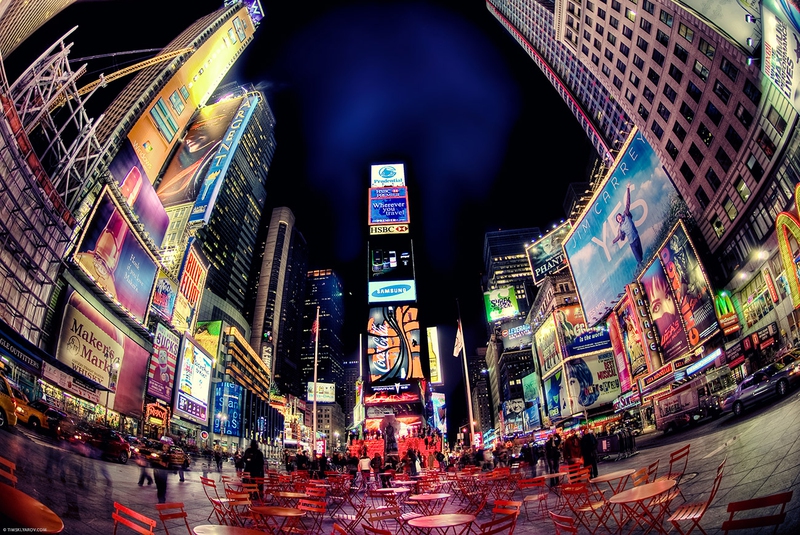 Part 1
1
Why?
Times Square stretches between Broadway and Seventh Avenue, and between West 42nd and West 47th Streets. A subway station at the corner of 42nd Street and Broadway marks the name. Prior to 1904, the area, a busy horse and buggy intersection, was called Longacre Square, after the carriage district in London.
Longacre Square became Times Square once the New York Times built its headquarters there, moving from 41 Park Row in downtown Manhattan to their Gothic skyscraper (25 stories!) in January, 1905. The newspaper launched the traditional New Year's Eve ball drop from the top of their building, but by 1913 they had outgrown their new digs and moved to 229 West 43rd Street. The Times has since moved again; the building is now known as the Times Square building. Because the interior of the building is too narrow to attract many tenants, today it serves mostly as the site for the massive electronic billboards that are iconic of Times Square. (Broadway is often referred to as "The Great White Way" due to all of the bright signs and marquees that light up the streets.)
The area draws millions of tourists and visitors. If you plan on being among those, do take a Times Square History or Broadway Walking Tour. By the way, to keep tabs on foot traffic, an automated counting system tallies up how many people walk through Times Square. The current estimate: 360,000 pedestrians enter the heart of Times Square each day.
2
What else to do when you visit?
Times Square offers a plethora of activities for the entire family, such as Madame Tussauds Wax Museum, Ripley's Believe it or Not Odditorium, and a 60-foot Ferris wheel inside Toys "R" Us. For grub, you'll find tons of options at Restaurant Row on West 46th Street between Broadway and 9th Avenue. For dessert, follow the scent of chocolate to the Hershey's store and M&M's World.
ANY IDEAS ABOUT THIS TOPIC?