No matter what position you are interviewing for, the question "Why do you want this job?" is sure to come up, just like the interviewer's request to tell them about yourself.
Even if the interviewer doesn't directly ask you why you want the job, you should make an effort to convey this sentiment. No matter how little the position is, you will have to put together some coherent thoughts concerning why you want to take the job, especially why it will be mutually beneficial to you and the company.
The good news is that you can effectively answer this seemingly complex question without needing to mention every single step or transition within your life and/or career that has led you to this point. The following framework will help structure your answer for the next interview.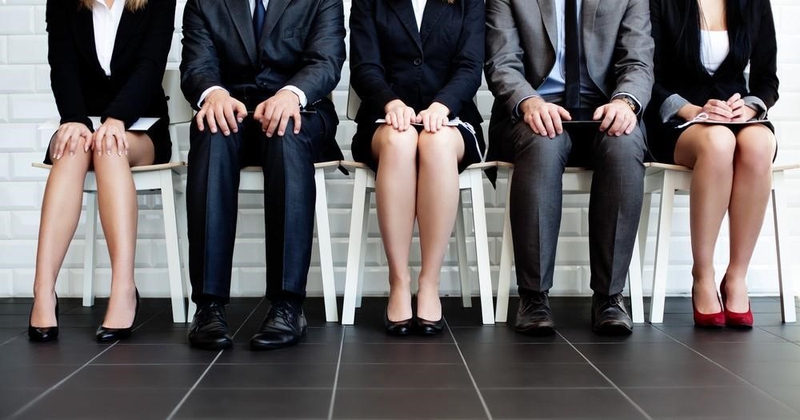 Steps to Answer "Why Do You Want This Job?"
1
Be Enthusiastic About the Company
This question is the ideal time to show that you did your research concerning the company. Remember that although excitement is good, actually knowing some key facts (such as how inner operations work or building tools in-house) and telling how those make you a good fit. Smaller companies in particular tend to be impressed when candidates show knowledge of the company. Best of all, you don't need to do much research; simply talk to a past or current employee or look at the company website.
2
Match Your Experiences and Skills With the Role
Now is the time to say why you are the one perfect for the role. You can tend to focus on your experiences or your skills in particular. Do your best to select what the major portion of the position entails as well as desirable skills found in the job description and be sure to mention those. Remember to keep this portion short; you will be able to expand on your skills and/or experiences later on.
3
Make a Connection with Your Career Trajectory
You want to end by sharing how the position fits into your long-term career plan. Try to show that the position is more than just a stepping stone; it should be a long-term goal. Instead of specifically saying you plan to be there for a long period of time, simply indicate that you have considered the job and know it makes perfect sense for you in the moment and your foreseeable future.
Sample Answers to "Why Do You Want This Job?"
1
I see this as not just a fine opportunity; the company is where I can see my qualifications truly making a difference. The position is made to order for me, a finance executive familiar with the new law concerning stock options. It helps me challenge myself and stay on my toes, giving me something to look forward to each day.
2
I would like to work in this job as it seems ideal for my competencies, specifically marketing and sales. As I previously said, my last position led to me taking a flat industry and creating a 22 percent annual growth rate. I also feel that the team I would be working with looks amazing.
3
I can tell that this company is on its way up. According to your website, several new products will be launched soon and I would love to be involved in this business while it grows.
4
Since I worked through my college business major by building porches and decks for neighbors, I can tell that this entry-level position for the most respected home builder in the area is right for me.
5
I am a dedicated technician who enjoys doing essential research. I would love to repeat the experience of being a member of a breakthrough team.
6
This job fits perfectly in with my interests throughout my career. It provides the perfect combination of long- and short-term activities. Long-term accomplishments help me feel amazing, like a million dollars, while short-term achievements give me constant motivation.
7
I would like this position selling theater tickets as I feel I would excel at it. I have excellent people skills and am good at handling cash. I am a very punctual person and would enjoy having a position with regular hours.
8
While other companies have stopped hiring Americans in favor of low-wage workers from other countries, your company is standing tall. Its successful strategies combined with its values and good reputation put it well above the competition.
9
I would be the perfect fit as a counter clerk at your excellent dry cleaners. I have noticed that being a counter clerk requires being able to handle multiple activities in quick string, including phones, bagging, payments, and customer service. I enjoy multitasking and as I am a homemaker, I have practiced juggling tasks without letting one drop.
10
For me, this most stimulating work will allow me to use my research skills as well as my creativity. The buzz on the company is that it will reward those who find solutions for substantial problems.
Tips
Things to strengthen: After you know why you want to work at a company, you need to throw in some reasoning. This will allow you to subtly show off while adding credibility. Instead of just saying that you admire the company for its attempts to find new methods of completing tasks, take the time to discuss how your preferences or skills match this. Doing so will show that you not only did research on the company, but also reflected on it.

Things to avoid: Instead of mentioning every reason you should work there, focus on a few main points. You should never choose to focus on certain aspects, such as the amazing salary, holiday bonuses, or commission. Doing so will give the idea that you care more about benefits than the company. If you can't find anything in the company that truly interests you, you may want to consider applying for a different position instead.
ANY IDEAS ABOUT THIS TOPIC?