Blogging can be used to achieve many things, such as building your brand and authority in the niche, promoting your work, products, or services, as well as publishing content that will improve your brand's visibility in search engine queries through SEO. Since blogging is such a great way of generating buzz, why not use it to launch one of your products? It's not a very obvious method, but it is one that can produce great results if you know what you're doing. In this article, I will share with you 7 best marketing hacks for successfully launching your product through your blog, along with the most helpful tools.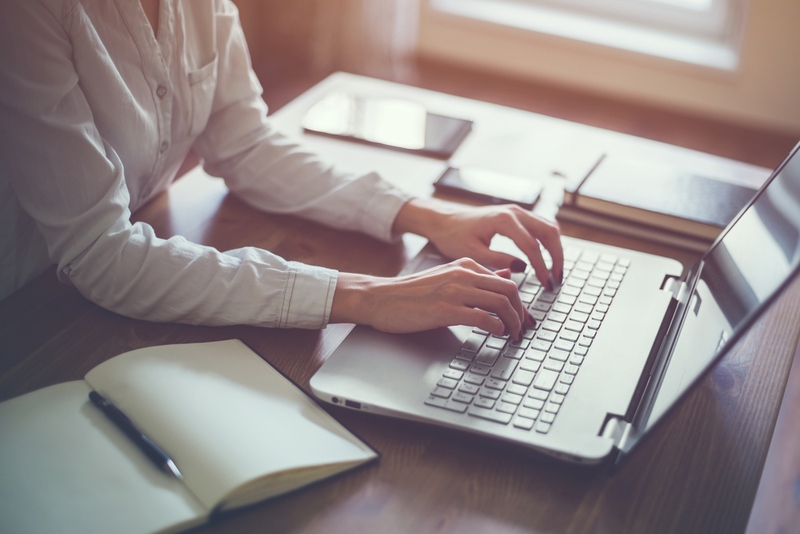 Top Marketing Hacks for Launching a Product through Blogging
1
Build Anticipation
Launching a product is just the tip of the iceberg, because there are plenty of activities you need to do beforehand, and one of the most important ones is marketing. And lots of it. If you want your product launch to be successful, you need to generate enough buzz around it and build anticipation. Use the opportunity to describe how brilliant it is, and how it will be the solution your audience has been looking for all along. On top of that, you can also allow people to pre-order your product. You will find that most will jump at the chance to be first to check it out.
2
Give a Great Discount for the First 20-100 Customers
Discounts and special offers are almost guaranteed to drive your sales up. We say almost, because it's not always enough to stick a lower price tag on something and expect it to sell better. Customers are shopping-savvy these days, which means you need to provide them with a reason behind the offer. If something is cheaper than they expect it to be, they might question its quality. But, if you explain that it's cheaper because of the holiday season or shopping season, they will let their guard down, because it makes sense to them.
3
Allow Them to Participate
Have you ever come across a special edition of a magazine that allowed you to choose between two different covers? Sure, because I am a collector. I will end up buying both, but the point is that I have a choice. Plus, I feel involved somehow. You can do the same with your product. Allow your customers to choose between two different designs of its packaging, or two different color schemes for its interface if it's an app. Giving them a choice will make them feel as if their suggestions have been heard, and turned into contributions.
4
Before Launching It, Send It to Influencers Who'll Blog About It
Allowing the influencers in your niche to review your product before it has officially launched can be extremely beneficial. If the influencers love your product, it will create positive buzz and add to the quality of your product. And if there is anything influencers know, it's how to make the most out of social media promotion and blogging, which means your product will reach the right audience.
5
Send a Special Newsletter to Your Subscribers
Don't forget to let your subscribers know about the launch of a new product. Most bloggers assume that all of their subscribers will keep track of their activities regularly, but that's far from the truth. Some will visit on a regular basis, while others will tune in from time to time. But, they will surely check out your blog if you send them a custom newsletter designed specifically for subscribers. If you couple that with a discount, you product launch will be a smash hit!
6
Tell the Story Behind It
People are fed up with pushy marketing campaigns and ads, because they can smell a sales' pitch a mile away these days. When launching your product, provide a backstory for it. So what is it that motivates you to create it? What is the development process like? How is it different from any other similar product already on the market? If you can answer all of these questions and present answers as an engaging story, you will sound genuine and your customers will be more inclined to buy your product.
7
Share a Free eBook
You should provide as much relevant information about your product as you can on your blog. However, instead of going into every little detail online, since only about 20% of the people actually read the entire page, why not share everything your customers need to know about your product in the shape of a free eBook? You will have enough room to talk about your product, its specifications and features, as well as possible benefits and applications buyers might appreciate. Plus, give notice that you will give away something for free, and everybody loves that.
8
Best Tools for the Job
Google Analytics allows you to track anything from your blog's traffic to conversion goals. You can also use it to figure out who your target audience is.

TopAussiewriter.com lets professional writers and editors shape your content so that it engages the users. They will also keep an eye on SEO.

Buzzsumo helps you find words and keywords that are trending, as well as identify all of the key influencers in your niche.

Buffer enables you to schedule all of your social media activities in advance, so that all of your posts are published at the best possible time.

SumoMe captures and collects all of the email addresses on your blog, which will help you build a successful email campaign.
9
Conclusion
As you can see, setting up a successful product launch is not as complicated as it looks. Building buzz and anticipation, offering specials, including influencers, and sending out emails – all have a great impact on your visitors' decision to purchase your product. What else should have been in the list? What has worked for you? Let me know.
ANY IDEAS ABOUT THIS TOPIC?