India is a country known for its 5000 year-old culture and heritage rooted in Hinduism. It is divided into four distinct regions, with South India having a very unique culture experience that sets itself apart from the rest of the country. You will find that each state in South India has kept its own distinct cultural identity. Along with its rich culture and heritage, South India is also home to many gorgeous architecture, sacred temples, landscapes, beaches, wildlife sanctuaries, fairs and festivals that help make it the perfect vacation destination. Choose your favorite tourist places in South India from one of these.
Tourist Places in South India
1
Hampi
An excellent place to experience history and culture as well as the captivating scenery
During the 14th century, Hampi was the last capital of Vijayanagar, one of the greatest Hindu empires. Located in central Karnataka, the people of Hampi delve into their rich culture and heritage with dance, drama and music during each of the three festivals held during the months of January to April.

The ruins of the Vittala Temple complete with the Elephant Stables which used to house the royal elephants, is a great place to explore its history. Along with its deep rooted history, magical sunrises and sunsets can be viewed from the top of Matanga Hill overlooking the village.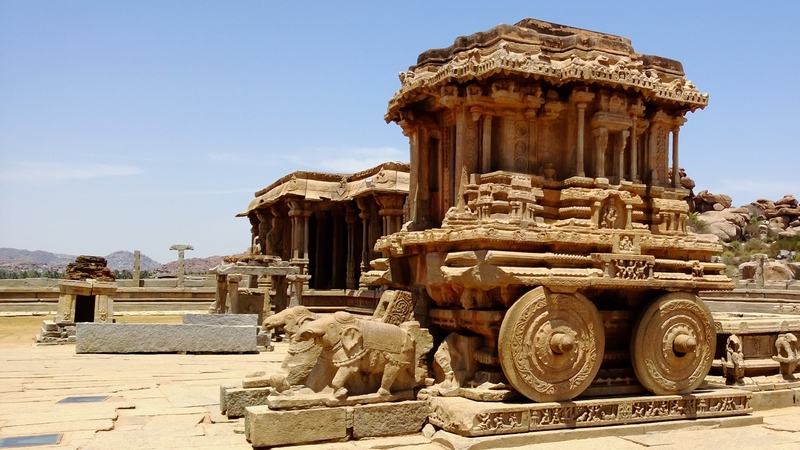 2
Chennai
Explore dynamic history and captivating architecture surrounded by a grand landscape
Home to six million people and capital of Tamil Nadu, Chennai is known as the "Gateway of the South." It has held onto its ancient culture while becoming more industrial and urban. Chennai has a religious life full of ancient Hindu and colonial Christian influences. Its beautiful temples in Triplicane and Mylapore represent the Hindu influence while its churches of St. Thomas represent the Christian influence. The gorgeous landscape of Chennai is full of long sandy beaches, blue water, tall mountains and clear tropical sky.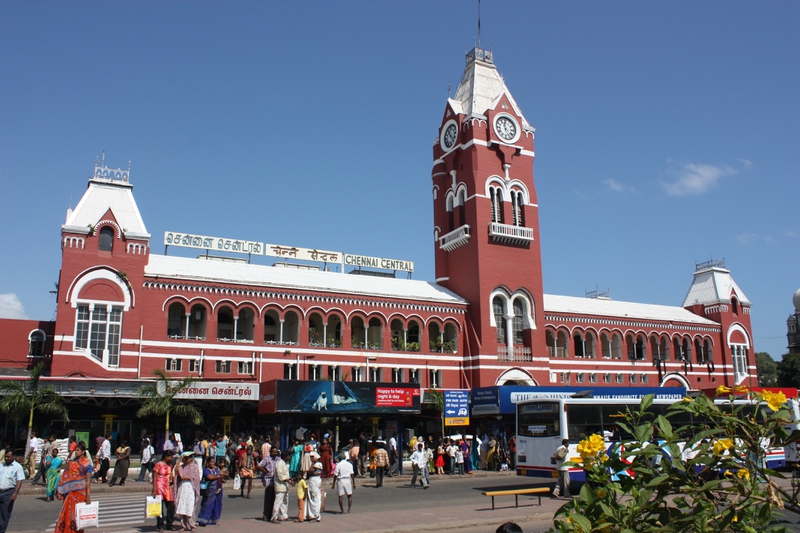 3
Fort Kochi
An alluring city with a diverse historical culture making this a paramount experience
One of the best tourist places in South India is Fort Kochi. Located on the water, Kochi is known for its 14th century fishing nets. These fishing nets line the waterfront and are still in use today. While holding onto its own culture, Kochi has been influenced by Arab, British, Dutch, Chinese and Portuguese cultures over the centuries giving light to historical places such as Jew Town, Mattancherry, and St. Francis Church. Signs of the diverse cultures are found in their architecture and rich history; yet their own ancient culture shines through their dance, food and Ayurvedic medicine.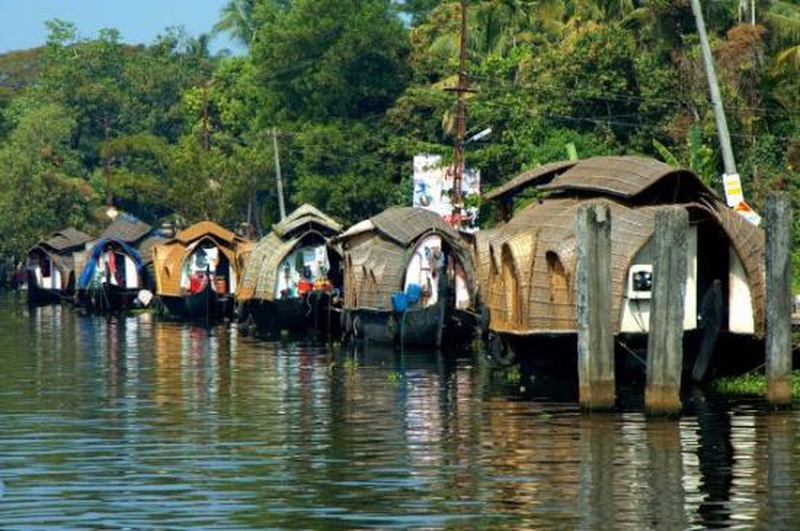 4
Kerala Backwaters
A tranquil and relaxing experience full of culture and tradition
Traditional thatched Kerala houseboats provide a complete experience of the Kerala backwaters. Delve into the experience with traditional Indian foods while you explore the lakes, lagoons and fresh water rivers. Whether you spend one night or a week, you will be surrounded by the beauty of the Kerala Backwaters.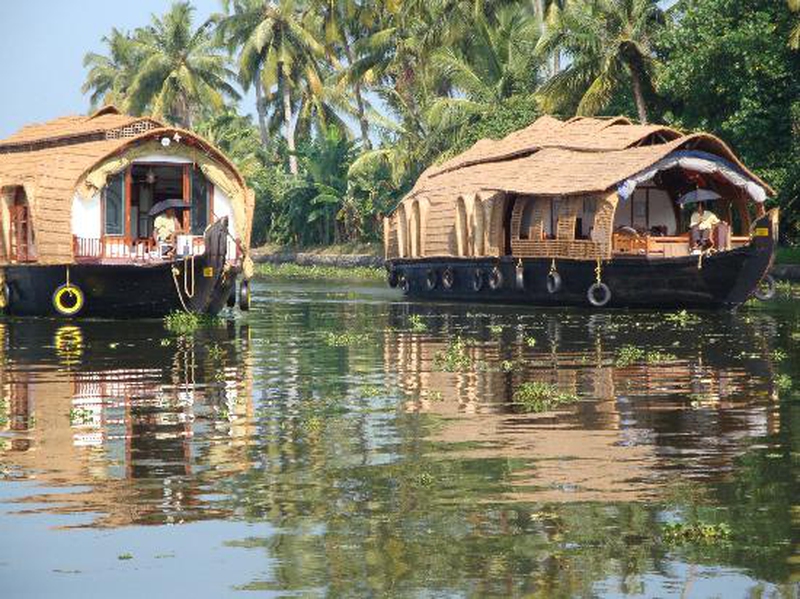 5
Varkala
Breathtaking view from cliffs overlooking the Arabian Sea
A paved footpath runs the length of the cliff providing scenery of coconut palms, shops, beach shacks, hotels and guest houses. At the bottom of the cliff you will find the stretch of beautiful beach. While staying in Varkala, you can explore its traditional yoga, meditation, energy healing and art classes. The beach is home to the sacred Hindu Janardhana Swamy Temple, a beautiful mineral spring and black sands. This exotic location is full of ancient culture and traditions.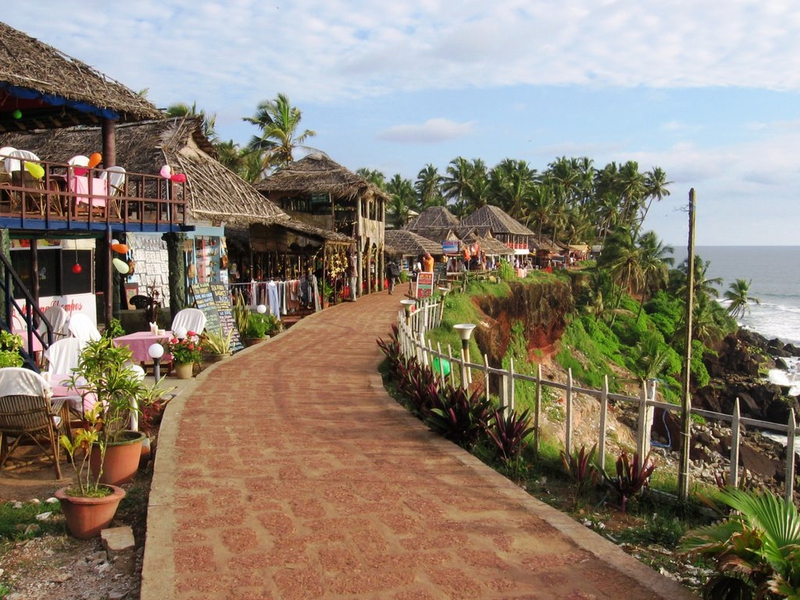 6
Madurai
Ancient culture and traditions still heavily influence this Tamil Nadu city
This 4,000 year-old city is home to the most exquisite and important temple in South India, the Meenakshi Temple. Take a fascinating walk through the narrow winding lanes of the older part town and explore the many other elegant temples and buildings that were built during the Nayak dynasty.

Pilgrims and tourists continue to come to Madurai for its history and culture. It is also home to the 12 day Chithirai Festival that re-enacts the celestial wedding of God Sundareshwarar and Goddess Meenakshi. Madurai is no doubt one of the tourist places in South India that one should not miss.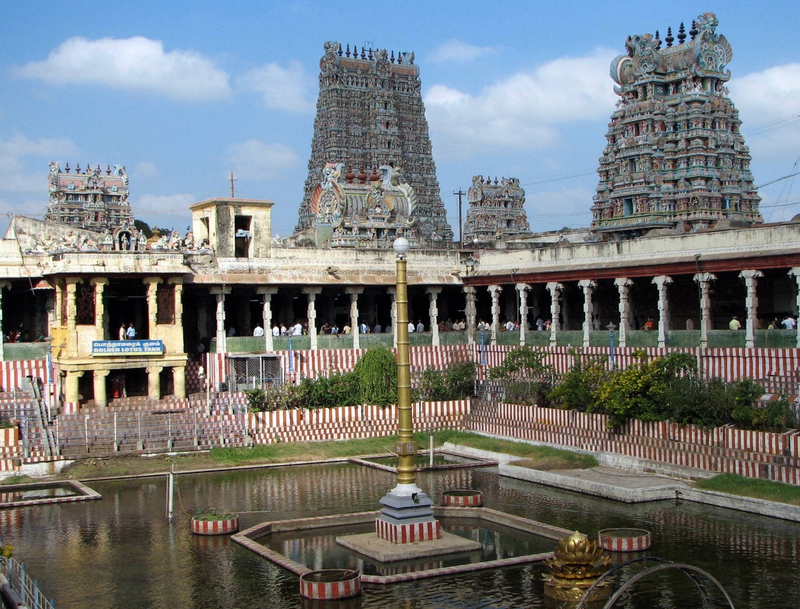 7
Goa
The most popular vacation spot in South India for its silvery and pristine beaches
Goa is home to several beautiful Indian beaches. Honeymooners can make their honeymoon memorable by sitting in the lap of nature and enjoying the silvery beaches. Goa itself is full of lush green orchards surrounded by azure water. Enjoy the ancient architecture as you explore all the festivities that Goa has to offer.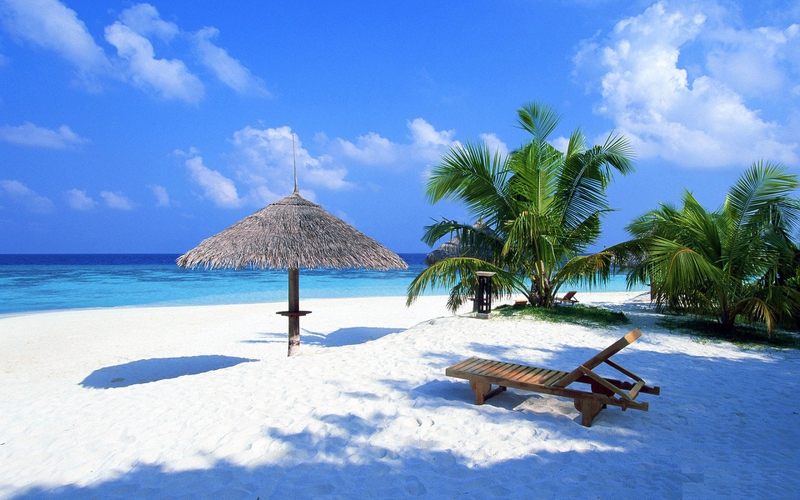 8
Mysore
City of Palaces
As a culturally rich city of South India, Mysore abounds in vintage and royal architectural beauty. Complete with the Mysore Palace, Jaganmohana Palace vintage and historical royal buildings and the Dasara festival, Mysore is a must. The other heritage buildings such as the Jayalakshmi Vilas and the Lalitha Mahal attract large numbers of tourists every year. Explore its religious culture in the famous St. Phlomena's Church or the beautiful Chamundeshwari Temple atop the Chamundi Hills.
9
Alleppey
Surrounded by the Arabian Sea and backwaters, this city is the "Venice of the East"
Alleppey is rich in its cultural history along the many canals, beaches, lagoons and houseboats. Its boat races attract travelers from all over the world making it one of the best tourist places in South India. Due to Alleppey's location, it was one of the best known trade centers in the past. Today it continues to retain its name as the center for beautiful Coir carpets and prawn farming.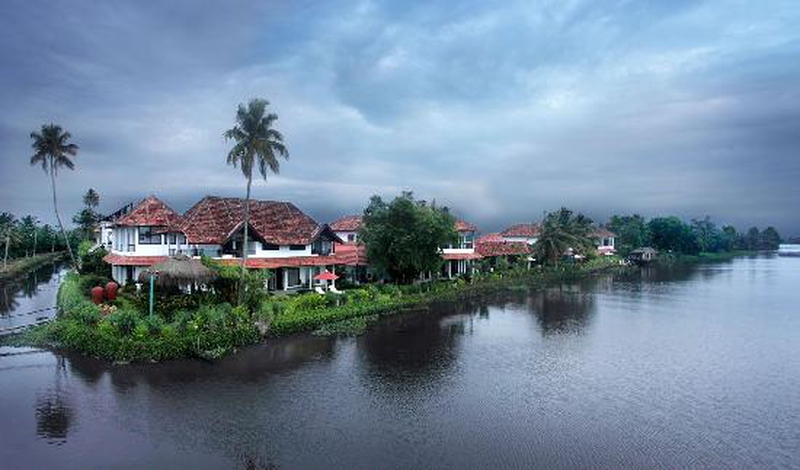 10
Sanctuaries in South India
Discover exotic animals in South India's many wildlife sanctuaries.
You can enjoy animals in their natural habitats as you safari through South India. Get a glimpse of animals such as Indian Pnagolins, langurs, chitals, dholes, sloth bears, and leapord cats in their natural habitats.

Some of the more common wildlife sanctuaries are:
Bandipur Wildlife Sanctuary

Mudumalai Wildlife Sanctuary

Mundanthurai Sanctuary

Srivilliputhur Giant Squirrel Sanctuary

Nagarahole National Park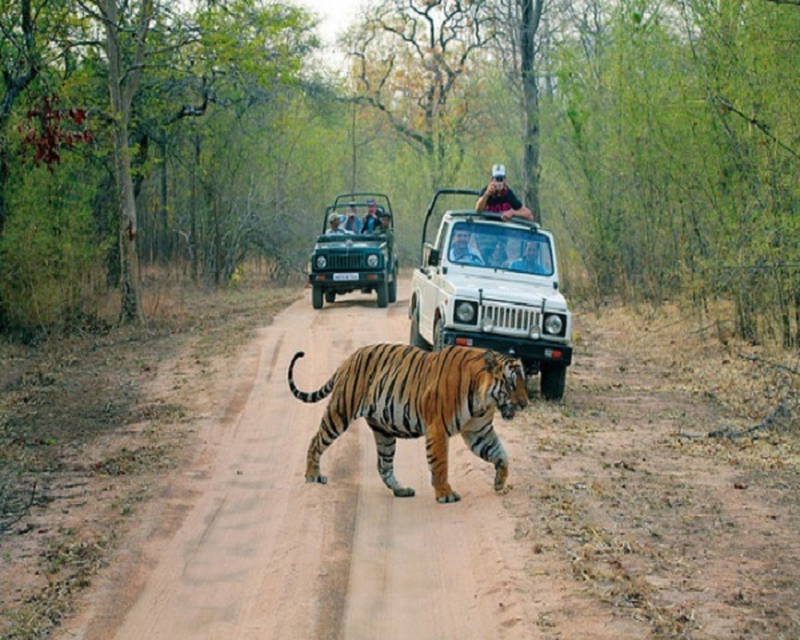 11
Watch the video below to get a better view of tourist places in India:
ANY IDEAS ABOUT THIS TOPIC?