When the weather outside is cold and the fire inside is warm and cozy, families tend to gather and watch classic Christmas movies or find some new ones that are fun. During the stressful holiday time, a good Christmas movie can lift spirits and be a nice break. You've put away the turkey from Thanksgiving, you're probably in the midst of Christmas shopping and worrying about what to feed your relatives for Christmas dinner. You probably need a break by now and what better way that to pop some popcorn and curl up on the couch with a movie. The movies below are the best movies at holiday time to give you a laugh and warm fuzzy!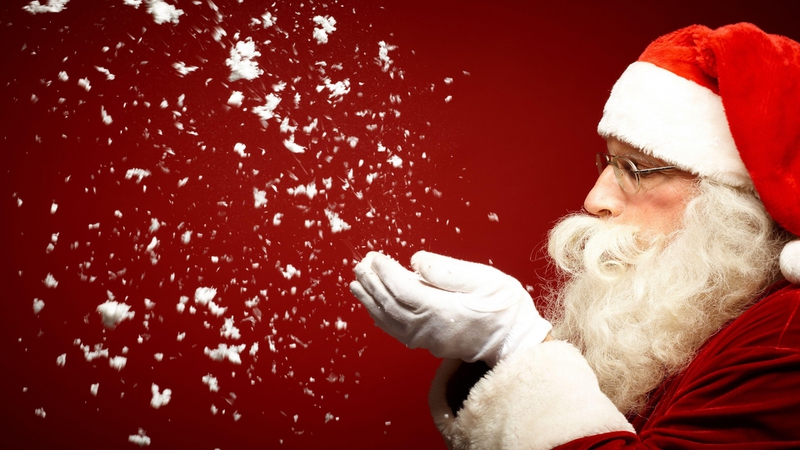 Top 10 Best Christmas Movies of All Time
1
Love Actually (2003)
Director: Richard Curtis
Starring: Hugh Grant, Emma Thompson, Colin Firth, Liam Neeson, Laura Linney, Alan Rickman, Kiera Knightley, Rowan Atkinson, Martine McCutcheon, Bill Nighy
Run time: 136 Minutes
In this heartwarming Christmas story with a funny twist you have a lot of love going around. It shows the love between parent and child, friendships, family gatherings and Christmas romance. All the love action will keep you on the edge of your seat and enjoying the performance some of the UK's best actors and actresses.
2
The Nightmare Before Christmas (1993)
Director: Henry Selick
Starring: Danny Elfman, Chris Sarandon, Catherine O'Hara, William Hickey
Run time: 76 minutes
This was and still is one of the most popular Christmas movies of modern times. It was made with the latest "stop-motion animation" techniques. The movie has become a sort of "cult holiday tradition" with characters that warm your heart. Children, teenagers and adults, . Many holiday decorations reflect the movie and some of the music has become new Christmas hits. Produced by Tim Burton, it has a quirky but endearing quality entertaining to all who watch it.
3
White Christmas (1954)
Director: Michael Curtiz
Starring: Bing Crosby, Danny Kaye, Rosemary Clooney, Vera-Ellen
Run time: 140 Minutes
This holiday classic is timeless and portrays the love, singing and dancing in the spirit of Christmas. We watched it with our parents when we were little and still enjoy it with our own kids today. any age group will enjoy this movie. You can turn it on for the grandparents while dinner is in the oven, put the kids in front of the TV to entertain them or even host a "classic movie night" Christmas party. The movie is about WWII soldiers finding romance, family time and holiday spirit.
4
It's A Wonderful Life (1946)
Director: Frank Capra
Starring: James Stewart, Donna Reed, Henry Travers, Karolyn Grimes, Lionel Barrymore
Run time: 135 Minutes
This film was based on a story known as "The Greatest Gift." It was one of the most traditionally watched movies during the holiday season. The storyline was written in 1939 and is about a man who gives up everything for others and becomes suicidal on Christmas Eve. His guardian angel steps in and reminds him of all he has given to his fellow man and what life would be like if he never existed.
5
Elf (2003)
Director: John Favreau
Starring: Will Farrell, Bob Newhart, James Caan, Ed Asner, Zooey Deschanel
Run time: 97 Minutes
This Christmas comedy tells the tale of one of Santa's elves that finds out he is actually human and travels to NYC to meet his real dad. Along the way he finds anyone acting like a scrooge and offers them Christmas cheer.
6
The Muppet Christmas Carol (1992)
Director: Brian Henson
Starring: Gonzo, Kermit, Miss Piggy, Fozzie Bear and Rizzo Rat, Ebenezer Scrooge
Run time: 86 Minutes
The Muppet Movie is one of the most popular Christmas movies for kids and adults alike. The Muppets have long been a favorite among kids and star in their own version of A Christmas Carol. The movie was released as a comedy with up-to-date music, but does follow the original story written by Charles Dickens. This was the first Muppet movie to hit the theaters after the death of Jim Henson, creator of the Muppets.
7
Die Hard (1988)
Director: John Mc Tiernan
Starring: Bruce Willis, Alan Rickman, Alexander Godunov, Bonnie Bedelia
Run time: 132 Minutes
This movie is an action film centered on an off-duty NYPD officer that goes to visit his estranged wife in Los Angeles at Christmas. While at a company party on Christmas Eve he gets caught up in saving the day when organized criminals try to pull off a bank heist. This film has plenty of action and earned status as one of the best action movies of all time.
8
A Charlie Brown Christmas (1965)
Director: Bill Melendez
Starring: Charlie, Lucy, Linus, Snoopy (Cartoon Characters)
Run time: 25 Minutes
This is one of the most watched Christmas movies of all time. It is an adorable cartoon with all the favorite Charlie Brown characters learning about the religious vs. material Christmas traditions. Charlie brown expresses his sadness over the material aspects of Christmas and a sad tiny Christmas tree. He bounces back after Linus saves the day. Something to be watched year after year!
9
Home Alone (1990)
Director: Chris Columbus
Starring: Macaulay Caulkin, Joe Pesci, Daniel Stern, John Heard, Catherine O'Hara
Run time: 103 Minutes
This is a cute Christmas comedy about a family that leaves for a Christmas holiday trip to Paris and they leave their little boy at home alone. While they are away, he has to fight back robbers. His parents eventually realize they have accidentally left him and find many struggles trying to get back home. This movie will leave you both on the edge of your seat and laughing all at the same time!
10
The Simpsons Christmas (1989)
Director: David Silverman
Starring: Dan Castellaneta, Nancy Cartwright, Julie Kavner, Yeardley Smith, Henry Shearer
Run time: 92 Minutes
This DVD contains a collection of favorite Simpson's holiday episodes. You can find Simpson's Roasting on an Open Fire, and Mr. Burns Finest Moments. Your family will find all of Homer and Bart's funniest moments as they celebrate the holidays.
ANY IDEAS ABOUT THIS TOPIC?