International stardom beckoned for English recording artist Adele after her second album "21" hit the charts, where three No.1 hits were fired off in quick succession. The Tottenham born talent had grown from humble beginnings and was plucked for stardom from social network Myspace courtesy of XL recordings. This was promptly followed by multiple accolades and rave reviews.
Adele sites the Spice Girls as a major inspiration but has since amassed her own personal fortune of an estimated 30 million for her vocal and song writing talents, eclipsing that of Emma, Melanie and Geri, respectively. We only need to take a look inside top 10 Adele songs to see why.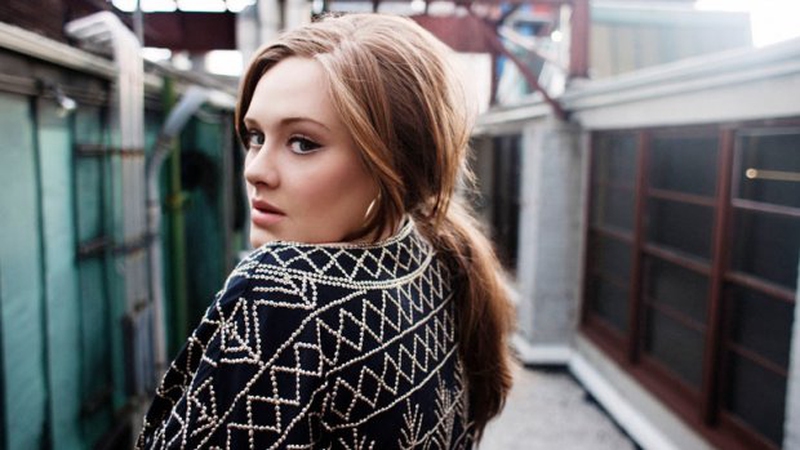 Top 10 Adele Songs
1
Rolling in the Deep
Adele's pitch-perfect vocals were revealed to the world, sealing her a BIllboard Record, selling almost 6 million copies in America and earning her 3 Grammy Awards. It was released on the 29th November 2010 as the first tune from her internationally acclaimed album "21". The song itself is Adele's signature blend of blues and disco, and this is why "Rolling in the Deep" takes the first place in our list of top 10 Adele songs.

2
Someone Like You
The second single from "21", coincidently occupying our second place in Adele songs, released on the 24th January 2011, was given a cathartic and emotional live performance at the Brit Awards. It successfully hit the No.1 spot in the UK and US, and Adele became the first female British solo singer in the BillBoard Hot 100 to have two No.1s from the same album. FYI: this is the first song among all the Adele songs that I've listened to, and I fell for it instantly because it's like telling my own story. I guess you might find it's got something related with you, too.
3
Set Fire to the Rain
"Set Fire to the Rain" from the album "21" has a unique sound to it, with both catchy and powerful lyrics. It was released on the 4th July 2011 in the UK and peaked at No.11, reaching No.1 in numerous other countries, including the US where it was the third No.1 from the same album. So this song has to be in any Adele songs' list.
4
Skyfall
A huge success of all the Adele songs. This song, with a full orchestral accompaniment, was released on the 5th October 2012 from the album "21". Although initially reluctant to take up the offer to perform the James Bond theme, Adele was inspired by previous powerful James Bond themes. The end result was hugely successful to both the public and critics alike.

5
Rumour Has It
The final UK single from album "21", percussion-driven "Rumour Has It", released on the 5th November 2011, uses Adele's husky tones and throws in some stomping, catchy 60's soul. The song was inspired by some of the singer's friends who steadfastly believed rumours about her. It is definitely no rumour that the song hit the Billboard Hot 100 at No.16.
6
Chasing Pavements
This song, released on the 20th January 2008 from debut album "19", hit No.2 in the UK singles charts, and later went on to become Adele's first chart success in America. Inspired by an incident where Adele punches a cheating boyfriend in the face, it was misinterpreted in the US and temporarily banned from several US radio stations.
7
Turning Tables
Pop ballad collaboration Turning Tables was released on 5th November 2011, and was produced by Jim Abbiss of Arctic Monkey's fame. After some artistic struggle to craft something different for her album "21", inspiration for the song eventually came from the demise of a relationship. Despite no official release, the song hit No.63 on the Billboard Hot 100, adding one more big-hit into Adele songs' list.
8
Make You Feel My Love
The Bob Dylan song, Make You Feel My Love, previously covered by artists such as Billy Joel and Brian Ferry, was released by Adele from her first album "19" on 27th October 2008. It did not get the success it deserved until it received airplay by X Factor contestants, then it got into the UK top 10 on five separate occasions.
9
Hometown Glory
This is a mellow, reflective song and was Adele's first release from her album "19" on 22nd October 2007. Amazingly, Adele has stated it took her only 10 minutes to pen the song, and this 10-minutes song scored Adele a top 20 on the UK pop singles chart after an unsuccessful first release. So, "Hometown Glory" deservers a place in any lists like our top 10 Adele songs.
10
Don't You Remember
Country influenced, Don't You Remember is a soulful heart-wrenching ballad from Adele's second album "21." It was a collaboration with Dan Wilson and was added to the album at the last minute in 2011 in an attempt to balance out the anger on previous tracks with some thoughtful reflection.
ANY IDEAS ABOUT THIS TOPIC?