Teachers play an integral part in the growth of young people. They use a set of skills including experience, knowledge, and education to make a difference. When you are looking for a new teaching position, it is important that you highlight your strongest qualities on your resume. Begin improving your career advancement today with the strategies and samples of great teaching resumes as your inspiration.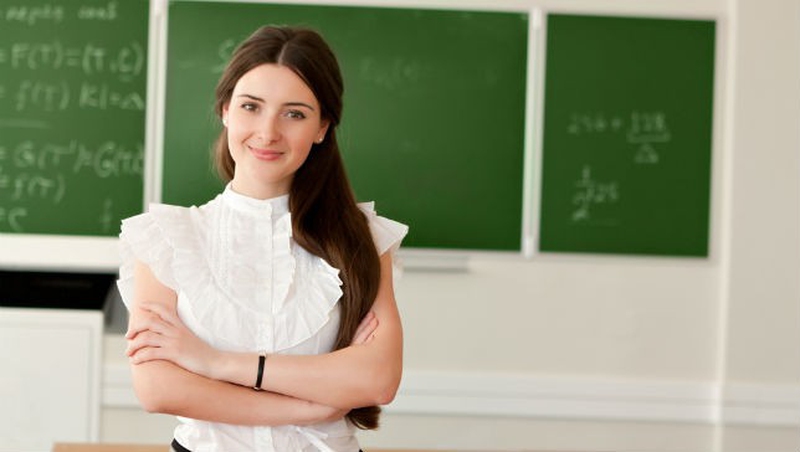 Basic Points to Include in a Teacher Resume
Your resume can help you get an interview by introducing you on paper. It outlines your education and related experiences in a positive manner. Your resume is your initial contact with your new employer, it is important that you are able to leave an impression about yourself that will persuade them to schedule an interview with you. Below we list some basic points to include in a teacher resume.
Contact information
Include your first and last name, address, telephone and mobile numbers, and an email address where you can be reached.
Licensure & Certification
You need to include the title of the certification, date of issue or expected date of issue, and state in a teacher resume.
Education
List the name of the school from which you graduated, including city and state, along with your degree, the month and year of graduation, as well as your GPA.
Related Work Experience
Generally, the related work experience can include the following aspects:
Student teaching: Inform your potential employer of units or lessons that you taught, focusing on your accomplishments or any other special activities that you participated in such as parent-teacher conferences, teacher workshops, or sporting events.

Other teaching experience: Tell about any tutoring you completed or how you assisted as a teacher's aide.

Other experience with children or schools: Any childcare, camp counselor, coaching, or school volunteer activities that you took part in.

Other Experience:

Insert any employment experiences that you have had that are not related to teaching. Also highlight any education related achievements such as specialized training, collaboration, or presentations that you may have completed.
Note: Put your related work experience in reverse chronological order.
Skills and Interests
Create a list of any computer skills, hobbies, or leisure activities in which you invest your time. This can help the recruiter know you in a more complete sense.
Other Points
You may find that you need to include more to fill your resume. This is a section for other items such as languages, leadership activities, honors, professional development, memberships, or other certifications that you have acquired over the years and can be beneficial to the potential position.
Teacher Resume Sample
Choosing an Appropriate Format
As long as the final product is easy to read while briefly highlighting your experience and qualities, there is more than one way to create a resume. Your layout is going to depend on your personal preferences and teaching experience. You can find to fill a the blank resumes with a simple search online, or you can create your own using the following template as your guide.
Teacher Resume Example
Your Name
923 Street Name * City, State 12345 * (555) 123-4567 *
OBJECTIVE
Seeking a position as an elementary teacher where I can passionately utilize my skills to guide children through their education in a public school.
CERTIFICATION
Certified in elementary and special education.
SUMMARY OF QUALIFICATIONS
5 years of experience teaching K-6 in a private school.

MA in Elementary Education with an emphasis in Information Technology.

Experience as a team member on school improvement committees and in after-school programs.
PROFESSIONAL EXPERIENCE
School District, City Date - Present
Special Education Classroom Teacher - First and Second Grades
Self-contained second grade special education classroom with a student teacher ratio of 15:1:1.

Use superb classroom management techniques to keep the students on task.

Implement a variety of behavior modification strategies to motivate and improve the conduct of my students.

Increase the range of learning by implementing a variety of teaching styles.

Use varying mathematics manipulative stuff to stimulate learning.

Model techniques for questioning, clarifying, and problem solving in guided reading groups.

Work with other staff members and educators to create IEPs.

Provide continued support for students by evaluating their progress and providing recommendations for improvement.

Actively participate in Special Education conferences and CSE annual review meetings.
School District, Portland, State Date - Date
General Education Teacher - Second Grade
Taught in a general education second grade, multicultural classroom.

Utilized a variety of visual, tactical, and auditory materials to assist in teaching academic skills.

Increased learning through the use of whole class, individual, and small group instruction.

Guided the students in finding a connection between class instruction and real world issues through research and creative writing during social studies and writing units.

Encouraged students to use a variety of manipulative stuff to learn concepts in mathematics.

Introduced students to the use of technology as an aid in their learning process with self-paced programs that improved their typing and computer skills.

Created weekly newsletter to keep consistent communication with parents and encourage them to participate in their child's learning.
EDUCATION
College, Town, State
Degree Name, Major, Date
College, Town, State
Degree Name, Major, Date
COMPUTER SKILLS
Windows / Macintosh; MS Word, Excel and PowerPoint; various educational software
Tips
Your final resume needs to be in a format that is easy to read and skim for important information. Double and triple check for grammatical and spelling errors.

Highlight the qualities and skills that are specialized for the given position.

Classroom experience, including student teaching, is listed before non-teaching experience. Only list the non-teaching experience if you are new to teaching.

Volunteer work that involves children or creating training material needs to be included.

Be sure to list any organizational memberships that show you improving yourself professionally and personally. More importantly, keep to the facts.
ANY IDEAS ABOUT THIS TOPIC?