Depression can be terrifying to live with. All your problems are inside your head, and everybody around you wants you to just "shake it off" and live life normally, as if depression isn't a serious medical condition. This is a major reason why a lot of people suffering from this condition turn to music; it's an art that has no language, has no boundaries and can be understood by one and all. With increasingly awareness about depression, a lot of songs, quite a few of them mainstream, started getting noticed by people. Within a short period of time, depressed or not, people just find resonance in the beauty of depression related songs.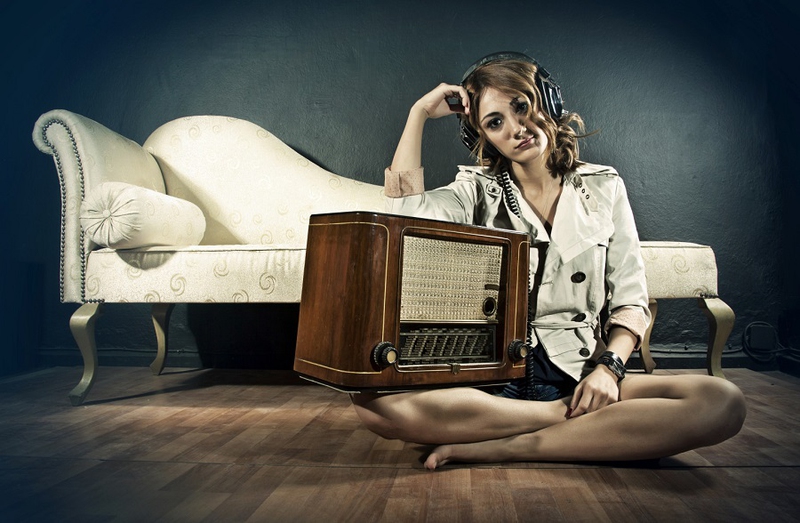 9 Songs to Help with Depression
Of course, there are hundreds of beautiful songs out there and it's impossible to make a list of them all. Below are the best!
1
Martina McBride - "A Broken Wing"
The theme of the song is about a woman who was abused by her husband. In the song, she fights through her sadness and finds the courage to say no to abuse, eventually leaving her husband for good. McBride's vocals are stunning and while not everybody will be able to relate with the abuse mentioned in the song, every depressed person will be able to resonate to the need of fighting that loneliness and sadness.
2
Billy Joel - "The River Of Dreams"
This one can easily be best understood by those who are more religious, more specifically Christian. This is because the song's lyrics talk about hope in gospel format. Those, who are depressed right now, will only know too well what it is like to walk in an unending tunnel of darkness, searching for your lost faith. Billy Joel, the singer and writer of this song, was himself suicidal several years ago, so needless to say the words spoken in this song are of a man who's seen the very depths of depression, who fought back and who successfully found his way back to happiness.
3
Mariah Carey & Whitney Houston - "When You Believe"
Have you watched the Prince of Egypt? It is a cartoon movie based on Christian mythology, and will resonate beautifully for the religiously inclined. And even though the soundtrack is from a children's movie, don't be fooled. It's one of the more surprising songs to help with depression. It's a breathtakingly inspiring song that will almost certainly raise your spirits. It's all about giving in to hope, and here's a sample of the lyrics:
Now we are not afraid
Although we know there's much to fear
We were moving mountains
Long before we knew we could
Aren't they beautiful? And the talented Carey and Houston simply take the song to another level.
4
Queensryche - "Silent Lucidity"
This song references lucid dreaming, a state where you are aware that you are dreaming and you can control your dreams. This technique is sometimes used in therapy, and inspired by it, the main theme of the song is all about exploring one's psych and how spirituality helps those who are in depression. Those who have already heard the song will know how it felt when they heard it for the first time – making you think about those things that you haven't given much thought to in recent times. Curious? Listen to it!
5
Brad Paisley - "When I Get Where I'm Going"
If you've watched the video, you'll recall the constant snippets of people holding photographs of loved ones who have presumably died. Those listening to the song casually will think it's about death and dying, but the song's lyrics run much deeper than that. It emphasises on the point that nothing is permanent, including pain. We simply have to be strong enough to hold on till it simply vanishes away.
It also implies that heaven can be found on earth itself; we just have to open our eyes and hearts to all the beauty around us. It should be on the top of your list of songs to help with depression.
6
Jo Dee Messina - "Bring On the Rain"
No matter what happens, you have to channel the courage and raw power inside you to just keep pushing through. You have to let go of everything holding you back – fear, doubt and bad thoughts; you have to focus on the positive and you need to be the hero of your own story. This is what Bring On the Rain is all about, and is a must listen for those of you who feel depressed.
7
Sun Song – Laura Veirs
First rays of light are coming through
Been seven months since I saw that much blue
For those suffering from depression, the words written above will hit close to the heart, because finding hope in something as simple as the shining sun can prove to be a monumentally difficult task. This song talks about overcoming depression and what it feels like, kind of like waking up from your worst possible nightmare. Sun Song is quite a melodious song that is beautifully complemented by the breathtakingly calm vocals of Laura Veirs, who is able to infuse a lot of thought and emotion into this 4-minute song.
Every morning rising to the East
Shadows fall behind me, shining never sleep
Till it'll be what I'm asking, no regret
8
Celine Dion & Andrea Boccelli - "The Prayer"
There's no denying of Boccelli's talent, and Dion herself is a legend in the world of musical powerhouses. This haunting duet gives hope to those who have lost all of it, letting them believe that there is a power beyond them, which will make them see the light at the end of the tunnel.
9
Rodney Atkins - "If You're Going Through Hell"
This is an upbeat country song, talking about things going from bad to worse, just when you thought things literally couldn't get any worse! And, to put it in his words –
That's when you learn the truth
If you're goin' through hell keep on going
Don't slow down if you're scared don't show it
Rodney Atkins shares just one sentiment in this semi-autobiographical song – you simply have to keep moving forward because you have no choice. Everybody faces ups and downs (some more than others) and the best way to get through the sadness is to keep going through hell! You might get out before the devil even knows you're there (continue the song lyrics). Obviously, on a deeper level the song is unmistakably about depression and its simple lyrics and upbeat tune is more than enough to cheer anybody up. This is definitely one of the best songs to help with depression.
ANY IDEAS ABOUT THIS TOPIC?