There are those days when all you need is something like oomph to pick up your spirits and make you feel like you can do anything. That is the perfect time for a bad bitch playlist. You can put it on when you are driving to work or when you need to start off a busy day in high spirits. Here are some songs about being a bad bitch that will make you feel like a bad ass as you go for a class or eat alone in the dining area.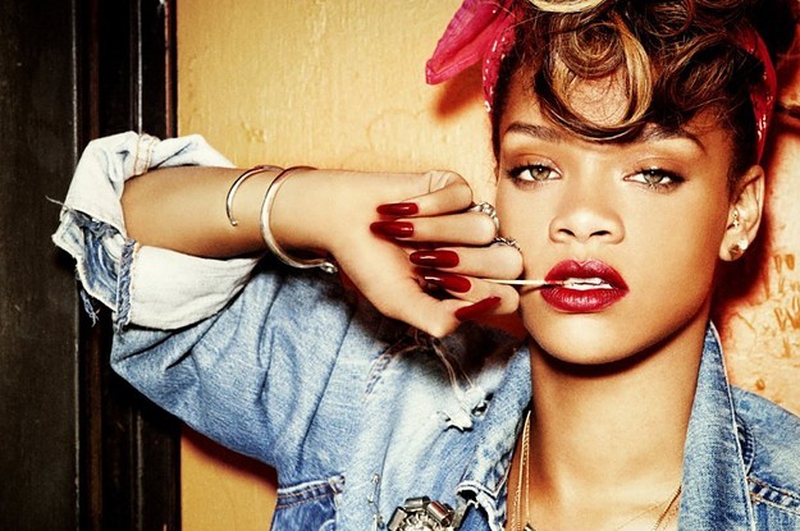 16 Songs About Being a Big Bad Bitch
1
Hard – Rihanna
Something is not okay with you if you listen to this song and not feel like a boss. I am pretty sure if a study is done, it would confirm these sentiments in the song.
2
Fancy – Iggy Azalea
This girl, Iggy is quite something. Her body, face and ability to rap is just amazing! Listening to her makes you want to be her- literally! The video for this song is an homage to one of the best movies in the 90s, Clueless. What else could you be looking for?
3
Bad Girls – M.I.A.
M.I.A has to be the bad bitch! It is perfect if you are looking for that feeling of not giving a fuck and still being victorious. It sounds like a group of rich girls singing their hearts out in a convertible. Every girl listening to this song will feel like a bad girl.
4
Diva – Beyonce
A list of songs about being a bad bitch is incomplete without this song. You may not love Beyonce, but this song is irresistible. Diva will give you that bad ass moment you have been longing for.
5
London Bridge – Fergie
Don't you just love Fergie? This girl is the opposite of basic. Her solo album may have been over played on radio, but this song will always stand out.
6
Sleazy – Ke$ha
You definitely want to party with Ke$ha since she rocks and knows what's up. She also knows how to appreciate men's buns. She may have evolved from Ke$ha to Kesha, but Sleazy is till up there. This song is so good that it should have been a single!
7
Paper Gangsta – Lady Gaga
Paper Gangsta has to be Gaga's most badass song. The feature of this song in the music video Telephone during the prison scene describes what you feel when you listen to this song - like a convict!
8
Fuck You – Lily Allen
This song is really energizing especially when you are directing it to a specific person. It gives you a feeling of justification. Lily is just perfect!

9
Marina and the Diamonds – Bubblegum Bitch
This song is short and quick. But it is what you need to face just about anything.
10
Do Somethin' – Britney Spears
Songs about being a bad bitch must include the legendary Miss Britney Spears. Everything in her playlist screams bad bitch, but Do Somethin' definitely stands out! Her routine during the Vegas performance is amazing.
11
Begging For Thread – Banks
Do you want to sing along to an angry bass line? Try Banks, especially when she goes like "I got some dirt on my shoes, my words can come out as a pistol, I'm no good at aiming, but I can aim it at you." Would you still fuck with Banks? Not really.
12
Fuck Love – Iggy Azalea
You have heard about Iggy's Fancy, unless you live in a different world. Well, there is much more where that came from. Fuck love is a track in her debut album The New Classic. This song is a sister to N.E.R.D's Everybody Nose. These lyrics "You can't break my heart, You can't take my pride, Oh no, that love shit, I won't do it" stand out.
13
Toy Soldier – Britney Spears
"When I shut the door leaving with my bag, hit the scene in my new wag, bet he gonna wish he knew the type of fun I'm getting into, Peek a boo." Toy soldier has to be the ultimate bad bitch song by Britney spears.

14
Scumbag – Shystie
Scumbag is probably the UK's equivalent of Keli's Caught out there. The rapper calls her boyfriend scumbag boy after she catches him cheating. Scumbag will give you that bad ass bitch moment.
15
Bad Girl (At Night) – Lisa Maffia
Lisa Maffia let people know that she is a bad girl by joining Dave Spoon to sing this track. The lyrics, combined with her feisty personality, perfectly fit into the list of songs about being a bad bitch.

ANY IDEAS ABOUT THIS TOPIC?