The Late Show host dressed as the Hunger Games character and mocked Donald Trump before being escorted offstage by security.
Part 1
1
Stephen Colbert crashed the stage at the Republican National Convention Sunday night dressed as Caesar Flickerman from The Hunger Games.
At the center of power at the RNC pic.twitter.com/R8kBtEI7Hq

— Stephen Colbert (@StephenAtHome) July 17, 2016
2
The magical moment was captured by Cassandra Fairbanks and posted to Twitter. (Fairbanks' video was uploaded without her permission and without credit to YouTube on Sunday night by a third party and has been viewed more than 500,000 times.)
Colbert just hijacked the #RNCinCLE stage pic.twitter.com/dB4mSPCn4e

— Cassandra Fairbanks (@CassandraRules) July 17, 2016
3
"[Trump] has formed an alliance with Indiana governor Mike Pence," Colbert said in character as Flickerman, before pausing and feigning sleep. "Sorry, I blacked out there for a moment."
4
He then banged a gavel and said, "It is my honor to hereby launch and begin the 2016 Republican National Hungry for Power Games!"
5
When a security guard appeared to escort Colbert off the stage, he said, "Look, I know I'm not supposed to be up here, but let's be honest, neither is Donald Trump."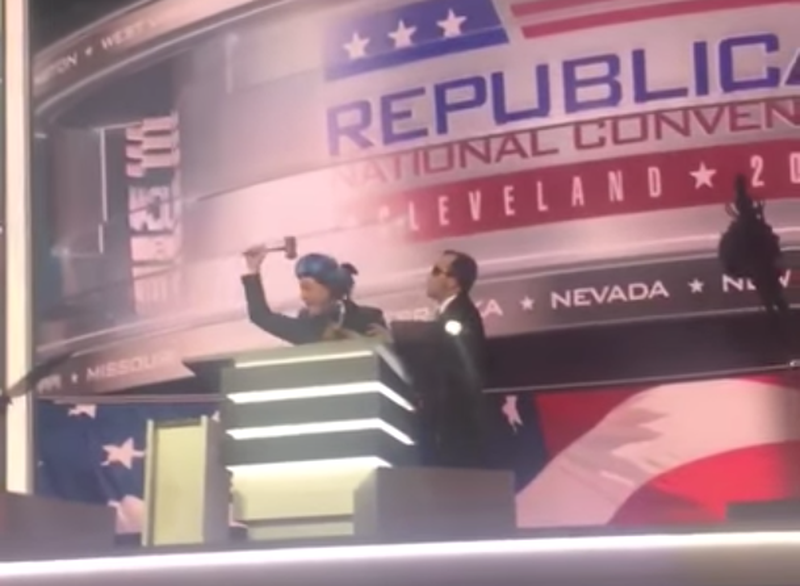 6
After being deposited back on the convention floor, he appeared to be filming a segment for his show, so maybe we'll get to see a better version of this on The Late Show.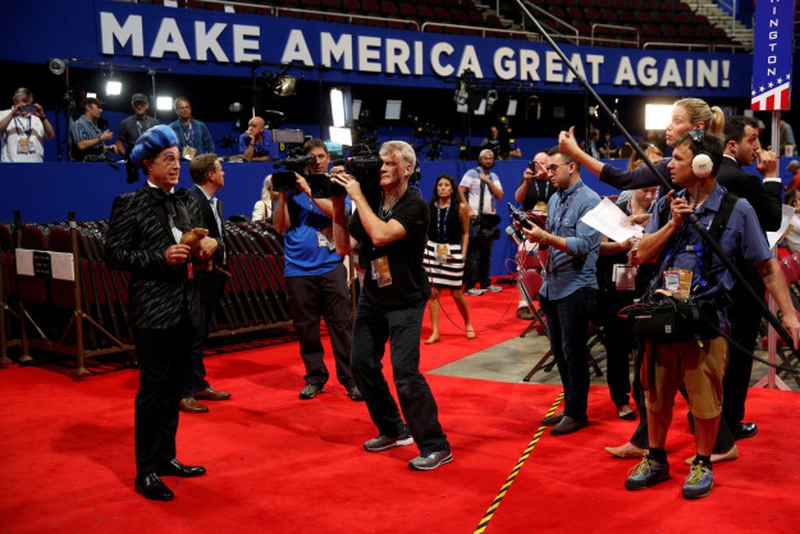 7
Colbert has dressed as the fictional character before in a recurring election-themed segment on his show called the "Hungry for Power Games."
ANY IDEAS ABOUT THIS TOPIC?