The Amsterdam Airport Schiphol is a prize winning international airport that serves the Netherlands. It is just around 20 kilometers from Amsterdam and is home to 90 airlines that have their own offices in Amsterdam or right at the airport. Schiphol is the 4th largest air facility in Europe and has won accolades for its facilities and activities. Getting from the Schiphol Airport to Amsterdam is only half an hour by hotel shuttle, train or taxi. On your way to Amsterdam you can stop off at the Rijksmuseum Museum and enjoy works of art from Dutch masters; you can take a tour of an authentic Fokker plane; or if you prefer to be pampered you can take advantage of one of the spas located right at the airport.
Schiphol Airport to Amsterdam by NS Train
1
Cost: A one-way ticket costs €4 and €6.80 for first class. A disposable ticket has a €1 surcharge. A return ticket will cost you double unless you are returning to the airport the same day. Kids from 4-11 can get tickets for €2.50 with no surcharge. Kids from 0-3 ride for free.
Where to buy tickets: You can buy your tickets at the Train tickets & Services desk in the main station hall. They accept euro cash, debit cards that have a Dutch PIN or Maestro/V-Pay as well as credit cards. American Express is not accepted but MasterCard and Visa are with a chip and pin.
Trains available: Trains that go to Amsterdam run about every 10 or 15 minutes. The ride time to Amsterdam is about 15-20 minutes.
The train station is not far from the Dutch railways (NS) and they have scheduled rides around 10 times an hour. They run between 0600 and 0030. At night, the trains only run once per hour between 0100 and 0500. Schiphol has six trains that run underground with departure to Amsterdam from platforms 1, 2 and 3.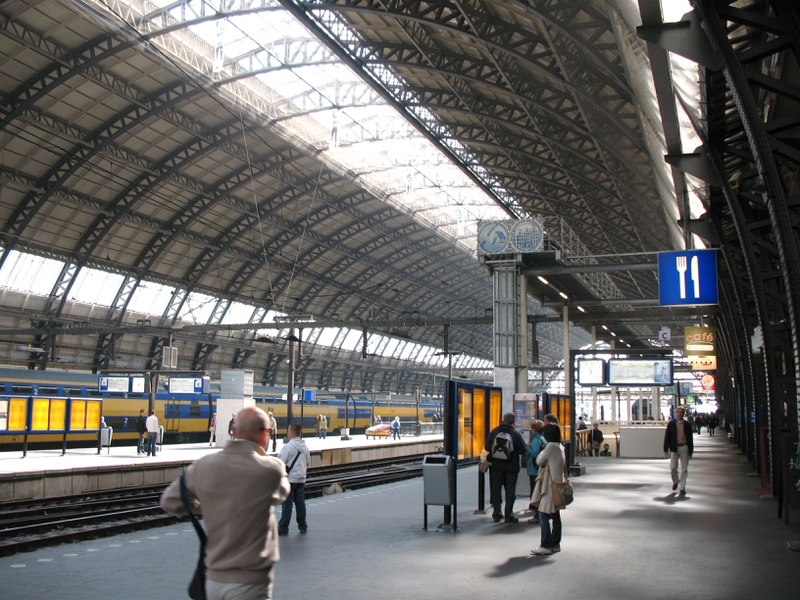 Schiphol Airport to Amsterdam by Bus
Cost: One way tickets start at €17, 00 per person for the Connexxion Schiphol Hotel Shuttle. The Connexxion bus 197 to Amsterdam will cost about €4, 00.
Where to buy tickets: If you are using the Conexxion Hotel Shuttle, you can find your hotel and book your tickets online using your credit cards. The public transport buses have a service desk where you can buy your tickets.
Buses available: There is a shuttle that goes from the Airport Schiphol to over 100 hotels in Amsterdam anytime from 06.00 a.m. to 9:30 p.m. The Conexxion bus 197 goes to the Marnixstraat bus station in Amsterdam and takes about 25-40 minutes. The GVB bus 69 will take you to the Sloterdijk in Amerstedam in about 40 minutes.
You can go online to the Conexxion Shuttle's website to find your hotel and book your trip using your credit cards. The bus rides to Amsterdam take anywhere from 15 to 40 minutes depending on which bus you take. The Connexxion bus 197 stops at Leidseplein and Museumplein.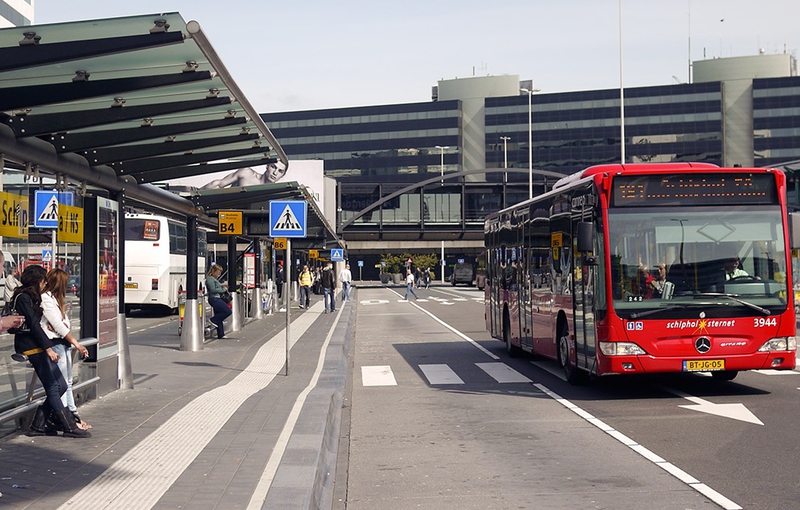 Schiphol Airport to Amsterdam by Taxi
Price: From €45.00 – €50.00 per person. Make sure you let the driver you know the rates or you may be taken advantage of.
Taxis available: Look for the taxis from the taxi lot that is in the front of the main hall. You can choose any of the taxis, you do not have to take the first one that is in line. If there are guards on duty at the time just follow their direction.
This is the most expensive way to get to Amsterdam. Only select taxis from the lot and not from the halls or airport terminals. It is advised that you do not take a taxi from Amsterdam Central. With the gangster type of drivers, you may be taken for different kind of ride.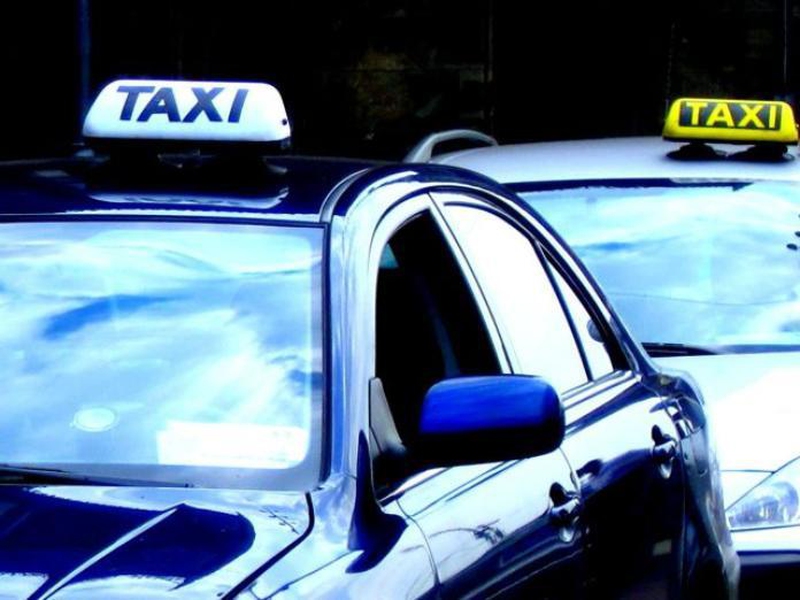 Tips
Pickpockets are a big problem here. Don't become distracted – they will have your stuff before you know it. Keep your eyes on your luggage and handbags.

Second class trips by train are the best option. First class is available but not worth the cost for what you get. Make sure you don't have a Second Class ticket for a First Class carriage or you will be fined.

You are discouraged from buying a return trip ticket unless you are coming back the same day. Otherwise you will pay double for the return trip.

As of July 9, 2014 the ticket you purchase will be a chipcard. You are required to Check In before you enter the train and Check Out when you leave the station.
ANY IDEAS ABOUT THIS TOPIC?