Space is one of the most mysterious places in this world. And that mystery and uncertainty makes space sort of scary. There are many facts about space that keep this point true, such as stars that suck the life from their neighbors to black holes that consume everything. Some of the strangest things in space make up your nightmares.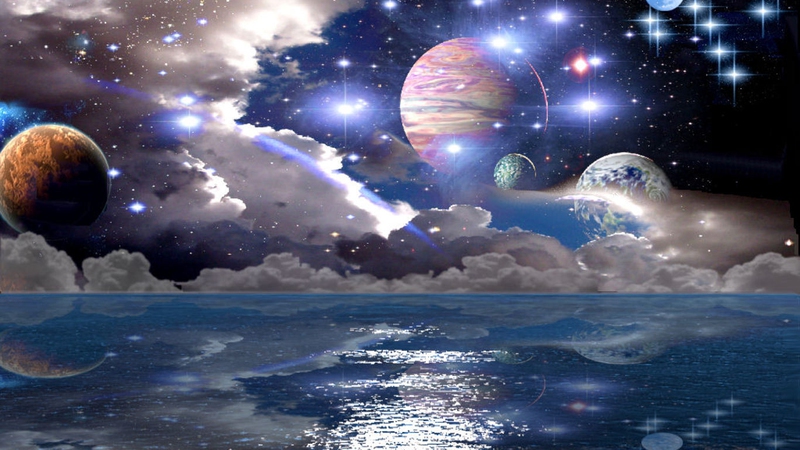 Top 7 Scary Facts About Space That'll Freak You Out
More Strange Facts About Space
1
Space is slowly being pushed apart
One of the strangest facts about space is that no one truly knows the cause of the universe's expansion; however, there are many theories. Quantum physics proves that there are subatomic particles constantly being created and destroyed throughout space. The extra energy is traveling through all of space, producing energy known as vacuum energy that pushes space, itself, apart.
2
Particles are constantly flowing through you
IceCube, a neutrino-detecting project is on the move detecting mass-less elementary particles known as neutrinos by embedding special detectors within large chunks of ice, beneath the sea, and underground. These particles are electrically neutral and exist everywhere in the universe; many are traveling through you at this very moment. They can pass through lead without any controversy. The neutrinos, commonly referred to as phantom particles, are created in the fiery depths of healthy starts and supernova explosions caused by dying stars.
3
Searching for Earth
The search for other planets similar to Earth has led to more than 500 planets outside of our solar system being discovered since the early 1990s. Astronomers have discovered planets ranging in size and composition from gas giants to small rocky planets to that orbit red dwarfs.
4
Hope you enjoyed the list of scary facts about space and more fun facts.
ANY IDEAS ABOUT THIS TOPIC?