If you are travelling in Italy, there are many beautiful and scenic places to see: the Amalfi Coast, Pompeii, and of course, Rome. Just make sure that you don't forget to visit Naples. If you are trying to figure out the best way to get there from Rome, you have several options to choose from – planes, trains, or automobile – find whichever one works best for you.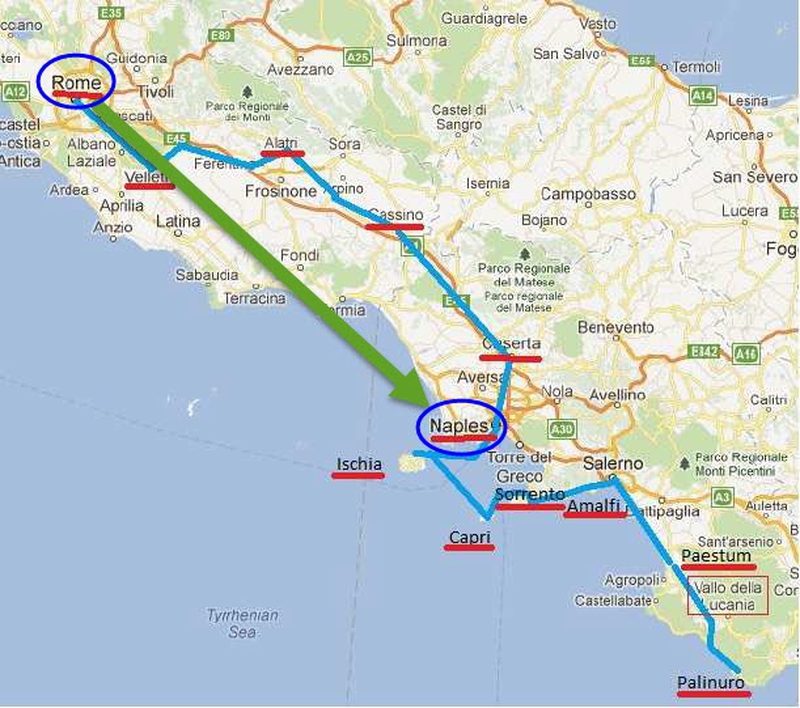 Rome to Naples by Train
You have your choice of how fast you want to get to Naples and how much you want to spend to get there. These trains run from Roma Termini directly to the station in Naples, Napoli Centrale, so you probably will not need a transfer at any point. They also run from very early in the morning to late at night.
Train options: The three different trains that can transport you from Rome to Naples are: the Regionale, Intercity, and Frecce. The Intercity train also has Plus trains available.
Regionale: This train is the least expensive but also the slowest. It will take you almost three hours to get to Naples. You do not have the option to reserve your seats and some of the trains only have second class available.

Intercity and Intercity Plus trains: Each of these trains takes a little over two hours and they do have both first and second class sections. You can reserve your seat, and in the Plus trains it is mandatory.

Frecce: Known as frecciarossa, frecciabainca and frecciargento, these trains are the fastest way to get to Naples from Rome. Most trains can get you there in about an hour, first and second class seating is available and you must reserve your seat.
Where to buy tickets: You can buy tickets directly at the station or any of the multilingual kiosks for your convenience. Trenitalia.com is another option but they may not accept credit cards.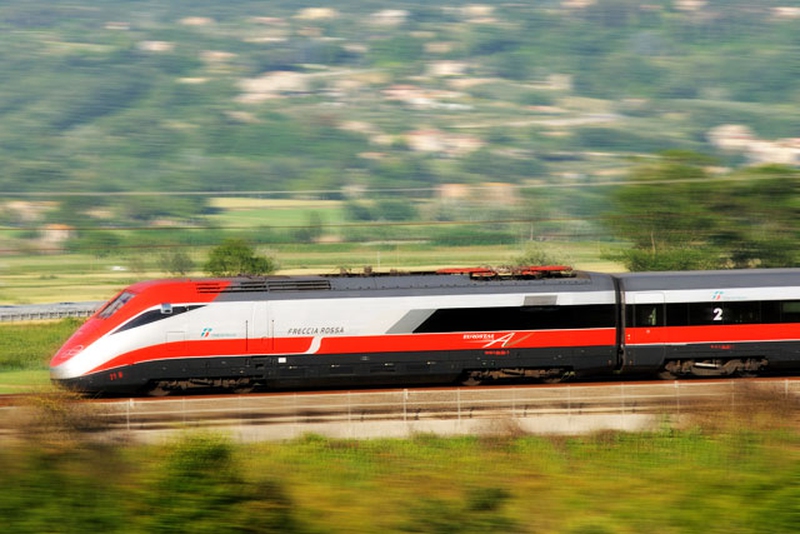 Driving from Rome to Naples
Average cost: If you go to autoeurope.com, you can find the best car rental rates. All of the major car rental agencies are represented and the costs range from about $100 to $500 for a couple of days. You will find tolls along the way but you can put those on your credit card.
Average time: If you are not afraid to travel by freeway you can get to Naples from Rome in around two hours. The slow and scenic route could take you about six hours, but if you are on vacation anyway, what's the hurry?
As with train travel, you can take the fast way or the slow and scenic way. The roads in Italy were not designed for the type of traffic it sees on a daily basis. Travelling on the freeway you just have to take I'Autostrada 24 east for about 20 km then I'Autostrada 1 to Naples around 200 km. For a more scenic drive, you can drive along the coast of the Mediterranean Sea and enjoy the breathtaking view.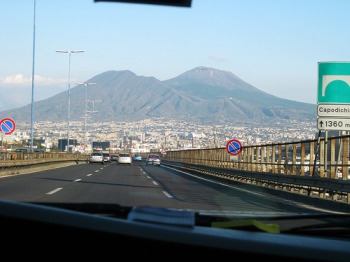 Rome to Naples by Plane
Average time: The actual flight time is under an hour. The additional things you should keep in mind is getting to the airport an hour earlier and waiting for your baggage at the end of your flight.
Average cost: The cost of a flight from Rome to Naples is a little less than €100 to travel one-way. This is about what it would cost you for a first class seat on one of the high-speed trains that are available.
You may think that the way to get to Naples from Rome by air is the most practical option, but you must take a few things into consideration. The cost of the flight is comparable to a first class seat on a high-speed train. While both cities have international airports, getting from the airport into the city will take extra time. If you get a flight from Alitalia, you can get a direct flight that will take you less than an hour. There are non-direct flights but these can take up to 4 hours for the same trip.
Tips
Check with your travel agent to make sure to get an international driver's license before you leave for Italy. Keep it with you as well as your passport at all times.

Italy also has a seat belt law and no cell phones while driving.

If you are driving in Italy, stay in the right lane to avoid any problems.

Make sure to add a GPS to your car rental to ensure a safe and smooth trip.
ANY IDEAS ABOUT THIS TOPIC?