It used to be a common practice to include a career objective on your resume to let the hiring team know which type of position you are interested in. Now, it is becoming more and more common to see a summary statement or a professional profile instead.
It is even possible that you may include both a summary and a profile on your resume. Either way is acceptable. Whichever you decide to include, it should be inserted just below your contact information and be written specifically for the job opportunity for which you are applying.
With the following resume profile examples and writing tips, you can compose your own specific resume profile.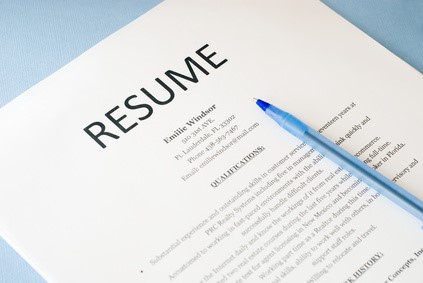 Things You Can Include in Your Resume Profile
Within 50 and 200 words, your resume profile needs to be precise, and give a brief description of who you are, what you will bring to the job, and what your career goal is. In your profile you want to accentuate your strengths and the company's benefit of hiring you. The following are some resume profile examples you can take as a reference.
Personal Qualities
Let your potential employer know you are self-motivated, creative, adaptable, and that you have an eye for detail.
Personal Strengths
Share that you have great time management, communication, problem solving, or design skills.
Professional Experiences
Inform your new employer that you have an excellent track record, share your background, and let them know your wide array of experience in similar positions.
Resume Profile Examples
There is not a specific set of rules to follow when writing your resume profile. However, it is important that you create a connection between your past experiences and the job you are applying for. With that being said, here are 11 samples of resume profiles for a variety of career fields.
1
Information Technology
I have ten years of experience as a software supporter and a systems/network technician. Detail-oriented and skilled at utilizing a variety of platforms. Superb communication skills, both written and oral. Ability to explain complex software issues to customers and clients.
2
School Teacher
I love making a difference in the lives of children. I am loyal, caring, and dedicated to my students and their learning environment. I am patient and supportive with an open-mind toward the learning needs of all children. Under pressure, I have the ability to remain in good humor and calm.
3
Project Manager
I am a graduate with three years of management experience. I remain enthusiastic and ambitious while working under pressure. I have developed a mature approach to handle any undertaking or situation. I have excellent interpersonal skills that allow me to work well with others to achieve quality objectives in a timely manner.
4
Position from Non-Profit Organization
I am extremely detail oriented with three years of experience. I am able to plan and execute effective fundraisers and events. Apart from impeccable interpersonal skills, I have been trained in conflict mediation and in current web design technology.
5
Marketing
20 years in marketing and sales.

Able to create successful marketing policies.

Successfully implemented new marketing policies and increased sales by 45%.

Exceptional team management skills.
6
Student Tutor
I am an honor roll student with several hours of tutoring experience. I am able to create effective worksheets and practice strategies to improve grades in Algebra I and II, as well as Pre-Calculus. Teachers recognize me for my ability to clearly communicate mathematical concepts and reconstruct the problems for better understanding.
7
Editor and Writer
I have 5 years of award-winning experience as an editor and technical writer. I have exceptional web design skills and am capable of maintaining sites for startup companies.
8
Fashion
Experience in both small and large department stores.

Extensive background in adult and children's fashion.

Responsible, intelligent, and personable.

Creative, adaptable, and superb eye for design detail.
9
Sales Representative
I always aim for the highest level of quality with all tasks that I am given. I am dedicated to working hard while remaining positive. I have exceptional communication skills and am able to relate to a variety of people. I continually learn new strategies and techniques to work with customer complaints while solving the customer's problems. To be added, I am able to keep a level head while working under pressure.
10
Accountant
I have five years of experience in real estate and marketing. I am extremely knowledgeable about bookkeeping tasks such as payroll, budgets, journal entry, and general accounting. I am able to improve efficiency while implementing up to date accounting practices and procedures.
11
Career Change
I love and can easily learn new skills and tasks. Being self-motivated to getting things completed, I am very experienced in customer service, sales, written, and oral communication. I have received awards for my superb skills in customer service, mentoring, and leading team projects.
Tips
Use minimal personality type skills unless the employer is specifically looking for them. The interview is to determine your attitude and personality; the profile is to inform the hiring team of your ability. Keep only job skills on your resume as much as possible.

Take time to understand what skills and experiences are needed for the specific job. Avoid filling space with skills and experiences that do not relate to the job for which you are applying.

Keep your profile short, powerful, and to the point no more than 4-5 lines.

You can choose to use either a paragraph style or list bullet points. Choosing the one that you have not already used a lot throughout your resume will help it stand out and easy to read.
ANY IDEAS ABOUT THIS TOPIC?