One can't seem to flip through the channels without a plethora of reality TV shows popping up. From making it big to finding true love or simply putting lives on display for the world to see, reality stars are everywhere. Some, however, took their initial plunge in reality television and turned it into becoming a celebrity beyond the small screen.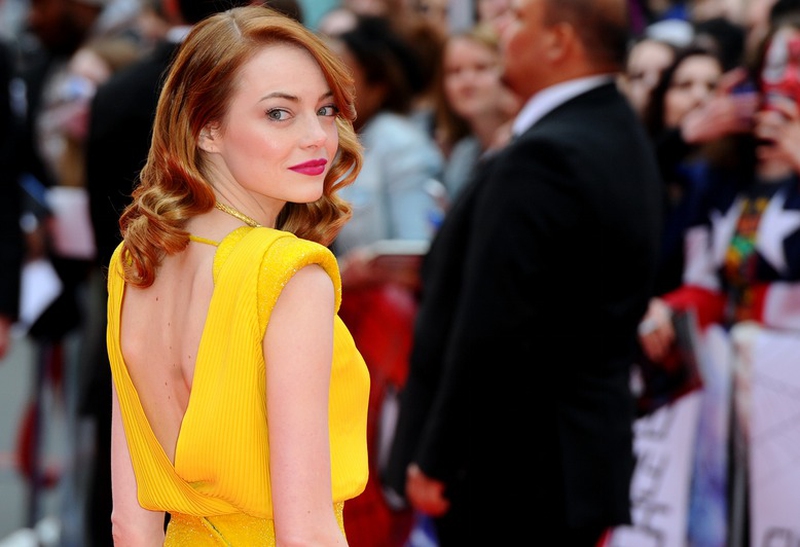 Part 1
1
Yaya DaCosta
A notable actress and model, most recently starring in 'Whitney' and having a role on 'The Butler', DaCosta was actually first discovered (and liked) on Cycle 3 of 'America's Next Top Model'. She didn't win, but she was the runner-up, and that seemed to do just enough to launch her career.
2
Analeigh Tipton
'Crazy, Stupid Love' and 'The Grandmaster' are only a couple of the big screen hits that Analeigh Tipton has graced with her presence. Before that, however, she was a gangly, somewhat awkwardly beautiful contestant on 'America's Next Top Model'.
3
Kelly Osbourne
The angsty teenager on 'The Osbournes' was a mix of depressed and rebellious young girl who was thrust in front of cameras. Now, she plays host on E!'s 'Fashion Police' and has made a name for herself in the celebrity community.
4
Johnny Knoxville
Knoxville was literally the reality television jackass, portraying himself as fearless, careless and daring in a sometimes repulsive manner. The fame spread to big screen roles, however, and he has now even become a notable producer in Hollywood.
5
Jennifer Hudson
What hasn't J. Hud done? Singer, actress, spokesperson -- she is one of the biggest names in Hollywood, yet the world didn't know who she was until she was a contestant (note: she did not win) on 'American Idol'. Thank goodness she was turned away.
6
3. NeNe Leaks
NeNe Leaks
Getty Images
Cast as the loud-mouth, in-your-face housewife on Bravo's 'The Real Housewives of Atlanta', Leaks was not shy about her pursuit for fame. Earning breakout roles on 'Glee' and 'The New Normal', NeNe has continued to show up on the small screen, and as of recently, on the Broadway stage in 'Cinderella'.
7
Julianne Hough
One can only be so lucky as to co-star with Josh Duhamel. Before her roles on 'Footloose' and 'Safe Haven', Hough was known as the reigning champion on ABC's 'Dancing with the Stars'. Now back on the show as a judge, Hough has also gained respect for her singer-songwriter career in addition to her acting roles.
8
The Kardashians
It really only took one season for this reality television family to break out into some of the biggest celebrities we know. A launching pad for their business ventures, marriages, divorces and family battles, the family can hardly tie a shoelace without being followed by the paparazzi thanks to reality television.
9
Jamie Chung
The actress recently made waves as a voice on 'Big Hero 6', but he has also had roles in 'Sin City', 'The Social Network' and 'Sucker Punch'. Before all of these, however, she was a quiet, but cute cast member on MTV's 'The Real World: San Diego' in 2004. Lucky for Chung, she was anything but incriminating on her season.
10
Ali Fedotowsky
A fan favorite before she took an early exit on ABC's 'The Bachelorette' in order to keep her job at Facebook, Ali Fedotowsky then became the sought after before getting engaged with a happily ever after ending. Unfortunately, that was short lived, but her career on television wasn't. Now a host on E!, she has made a name for herself outside of chasing love.
11
Bethenny Frankel
Portrayed as the single, struggling celebrity chef on 'The Real Housewives of New York', Frankel soon became the multi-million (billion) dollar founder and owner of all Skinnygirl products, allowing her to become a celebrity talk show host, author and spokesperson.
12
Katharine McPhee
Currently famous for her television role on 'Scorpion' in addition to her album releases, McPhee was another hopeful on 'American Idol'. The runner-up for the fifth season, she did not get the ultimate prize, but her career seems to be just fine without it.
13
Emma Stone
If not the leading lady in Hollywood, Stone is at least one of them. Long before her Oscar-winning performances, however, the actress actually got her start on VH1's reality television competition 'In Search of the New Partridge Family', later retitled 'The New Partridge Family'.
ANY IDEAS ABOUT THIS TOPIC?