Songs tend to speak to your soul. Most people can attest to the fact that listening to their favorite ballads can be therapeutic. Every emotion you experience is captured in the notes and beats in the most poetic of ways. Many people often turn to music to heal a heartbreak or loss because it becomes their solace. A song can make you laugh, cry, feel sad, or even angry. Below is a list of pop songs that can make you cry.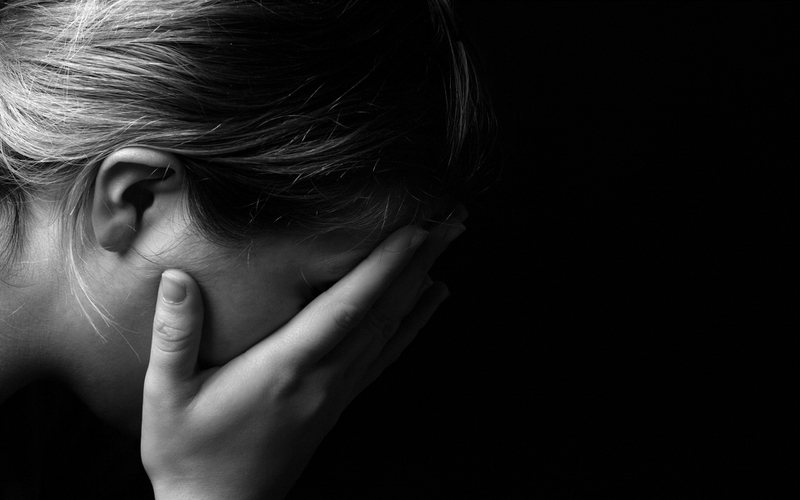 Pop Songs That Make You Cry
1
Everytime – Britney Spears
You can hardly describe Britney Spears as emotional, but she outdid herself with "Everytime". It is a break away from her oft suffocating production as it features a simple piano all through. Her voice, which sounds somewhat creepy and weak, helps make this song a teary affair.
2
Someone Like You – Adele
This overplayed ballad appears to be among the most famous pop songs that make you cry. You simply cannot ignore the power in this song. If you've been in a relationship that didn't end up so well, you can probably relate to what Adele is saying in the song. You probably have an ex you've never gotten over and the song brings out some of the raw emotion that's buried deep within. Someone Like You is a sad and at the same time beautiful song.
3
I will Follow You Into The Dark – Death Cab For Cutie
This is one dark song from Death Cab for Cutie. It explores death in the most unusual way. The song is about Ben Gibbard's fixation with death. He realized that at 29 he had hardly lost anyone close to him. He knew death would eventually strike so he wrote this song to take stock of how important the people in his life were.
4
Yesterday – The Beatles
This song is one of the most memorable performances by the Beatles. It is an acoustic guitar song about breaking up and missing the days gone by. Written by Paul McCartney and John Lennon, this song made it to the Guinness World Record as the most recorded song ever.

5
Stan – Eminem
This is one of Eminem's most depressing songs. It's about a fictional character called Stan who keeps sending fan mail to Em. The most shocking thing is that Stan's life is so messed up that he is willing to do anything including committing suicide if Em doesn't write back. Anchored from Dido's "Thank You", this song is one of the pop songs that make you cry.
6
With or Without You – U2
Bono wrote this song during a point in his life when he was trying to balance between his career and family. It's basically a battle between his good and bad side. His rock star life is tugging at him and yet his family is a big part of his life. He can't let go of either, and at the same time he's struggling to continue with both. This song is quite emotional when you get the gist of the lyrics.

7
Samson – Regina Spektor
In this song, Regina retells the famous Samson and Delilah story from her own perspective. She describes their love life and why she had to cut her hair. While it's based on a biblical story, it is one emotionally charged ballad that's bound to make you shed a tear.

8
I Will Remember You – Sarah McLachlan
This is probably the most famous "melancholy moments" song. Sarah performed this song at key events including at the Primetime Emmy Awards during an in memoriam and at a 9/11 memorial concert. It's the perfect song for graduation when you know you might probably never see your friends again…sob sob…
9
Knockin' On Heaven's Door – Bob Dylan
This is a song about a deputy who's dying and can no longer discharge his duties. Bob wrote this song at a time when his career was on the wane, and he was already being described as a 60's has-been. Somehow, the song is a reflection of his situation around the time. This song went on to become his greatest hit ever.
10
Tears In Heaven – Eric Clapton
After the tragic death of his 4-year-old son who fell out of a window on the 53rd floor of a building, Eric became distraught for months on end. This was only 7 months after his friend Stevie Ray Vaughan and his manager were killed in a helicopter accident. Undoubtedly, this was a trying time for him and this song captures his raw emotion at the time. It will definitely tag at your heart.
11
Candle In The Wind 1997 – Elton John
After princess Diana of Wales died in an accident in Paris, Elton John rewrote and rerecorded his 1937 hit single Candle in the Wind. The song was originally a tribute to Marilyn Monroe. John didn't take Diana's death too well and decided to dedicate the song to her. He performed this version of the song only once in public, and it was during Diana's funeral.
12
Stay With Me – Sam Smith
Written in only half an hour, this song was the product of Sam goofing around in studio with Jimmy Napes and William Philips. Sam began singing along to the chords and beats his friends were experimenting with and voila! The song talks about love that's bound to fail and it can be tear-jerking if you can relate to the lyrics.

13
Say Something – A Great Big World ft. Christina Aguilera
The song did not catch on when it was first released. Its popularity was sparked when Amy Yakima used it in her performance during an episode of So You Think You Can Dance. With the new found popularity, Christina Aguilera went to the studio and rerecorded the song into the version we now know. This is one love song that will make you tear up.
14
Dance With My Father – Luthor Vandross
This was the hit single in Luthor Vandross' final album. The song was a sensation and was among the chart toppers of 2003. The track is a celebration of his late father. He says he wished he could dance with him just one more time. It's an emotional piece that everyone can relate with.
15
Let Her Go – Passenger
This song is sad and depressing. The line "Only miss the sun when it starts to snow" says it all. We have all lost someone because we did not treat them right or value their presence when they were around. This is one of the pop songs to make you cry.
ANY IDEAS ABOUT THIS TOPIC?