One Direction reinforced their status as a national heartthrob by churning out their fair share of love songs. They literally covered all aspects of love – love early days, the later days after a relationship is established, and even love gone sour. You and your best friend will definitely get involved in several relationships that will bring all sorts of raging emotions including sadness, laughter, heartbreak and happiness. Whatever it is that you're going through, One Direction has it covered in their songs. It is a great gesture to recommend one of the following One Direction songs for best friends no matter what they are going through.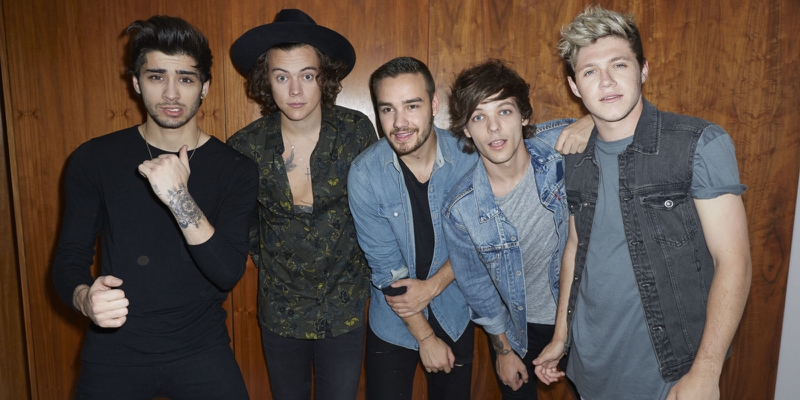 One Direction Songs for Best Friends
1
Same Mistakes
This is for those times when your heart has been broken time and time again and you've decided to call it quits. If your friend experiences irreparable heartbreak, this is the One Direction song you should recommend to them. It'll help them realize that they need to move on despite their feelings for their lover. Life is too short and complicated to keep forgiving someone for the same mistakes.
2
Little Things
This is one of the most popular One Direction songs for best friends. Written by Ed Sheeran, this song appreciates the little things you love about your significant other. You are usually unable to see the apparent flaws in someone you're in love with. This is a great song for when your best friends have just fallen in love. It's cute and will get them feeling all lovey-dovey.

3
Taken
As life would have it, we always want what we can't get. This song is a great recommendation for when your best friends fall in love with someone who is not really interested. The sad part is that your friends will do anything to get the person they've laid their eyes on. Just let them listen to this song and everything explains itself.
4
Perfect
This song is a short and sweet love story from One Direction. The song is about realizing that the person you love can never be perfect and it's okay. It is best to live in the moment and embrace whatever comes your way. After all, life is too short to dwell on what's not working. The perfect time to recommend this song to friends is when they're feeling down and complaining about petty things in their relationship.

5
Half a Heart
This is one of the sappiest One Directions songs. The start off sounds a lot like the More Than This song. Whenever your best friend is missing his or her significant other, this is a great song to recommend. He or she is bound to shed tears and vent all those repressed emotions away when listening to this song, thinking about all the past sweetness and present bitterness.
6
Fool's Gold
This is one of the saddest One Direction songs. Simply put, boys can break your heart and they know how to do it. Send this to your friend after he or she has been heartbroken by someone who should have his or her back. Your friend will realize that he or she is not the only one who has faced heartbreak and learn to move on.

7
Through the Dark
"I want to see you smile again."--This is one of the One Direction songs for best friends that is perfect for difficult times in a relationship. It is basically talking about getting through the dark times. If your best friends are going through a rough patch with their lover, you might want to recommend this song.

8
Tell Me a Lie
This is a deceptively catchy One Direction song. It's a heartbreak song where the message is "break up with me for any reason but the truth". Heartbreaks are hard to deal with in any situation. Recommend this song to your friends if they're going through a breakup and are wondering what really causes all of these.
9
Save You Tonight
This is a classic knight in shining armor song. It's basically about a guy coming to save you from a bad relationship. It's sweet and idealistic, but it shouldn't be taken to heart. If your friends need to be saved from a bad relationship, they shouldn't have to wait for someone to do it. Recommend it to them when things in their relationship have gone south.

10
Nobody Compares
No love story is ever complete without a makeup-after-the-breakup moment. This song talks about the heartbreak experienced after a breakup and expresses a willingness to get back together since "no one compares to you". This is one of the best one direction songs for best friends when they're experiencing heartbreak.

ANY IDEAS ABOUT THIS TOPIC?