Everyone knows that Mother's Day falls on the second Sunday of May and that it is the day to celebrate motherhood and to appreciate the love of great moms. Did you ever do something special for your mom this time of the year? Maybe take her out to a nice restaurant, offer her great flowers and gifts? Have you thought about nice things to say to your mom, no matter saying it face to face, sending her an SMS, or writing it on a fabulous card, etc. Your mom has sacrificed a lot in making you a great person and she deserves something nice. Here are the nicest Mother's Day quotes and sayings to say moms! Come on! Let's make our mom smile and let her know how much we love her!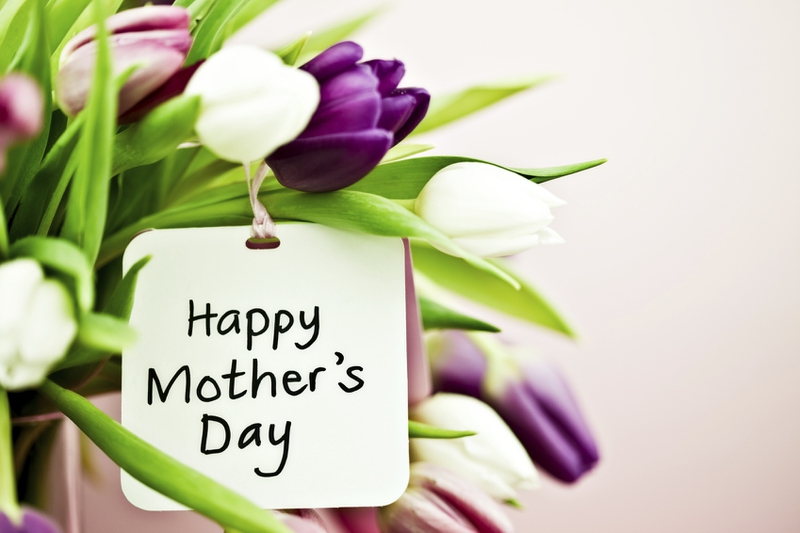 Best Mother's Day Quotes and Sayings
1
Sometimes the strength of motherhood is greater than natural laws.
--Barbara Kingsolver
2
Mama was my greatest teacher, a teacher of compassion, love and fearlessness. If love is sweet as a flower, then my mother is that sweet flower of love.
--Stevie Wonder
3
All that I am, or hope to be, I owe to my angel mother.
--Abraham Lincoln
4
Some are kissing mothers and some are scolding mothers, but it is love just the same; and most mothers kiss and scold together.
--Pearl S. Buck
5
My mother is a walking miracle.
--Leonardo DiCaprio
6
A mother's arms are made of tenderness and children sleep soundly in them.
--Victor Hugo
7
There is nothing in the world of art like the songs mother used to sing.
--Billy Sunday
8
"M" is for the million things she gave me,
"O" means only that she's growing old,
"T" is for the tears she shed to save me,
"H" is for her heart of purest gold;
"E" is for her eyes, with love-light shining,
"R" means right, and right she'll always be,
Put them all together, they spell "MOTHER,"
A word that means the world to me.
9
Your arms were always open when I needed a hug. Your heart understood when I needed a friend. Your gentle eyes were stern when I needed a lesson. Your strength and love has guided me and gave me wings to fly.
--Sarah Malin

10
My mom is a never-ending song in my heart of comfort, happiness, and being. I may sometimes forget the words but I always remember the tune.
--Graycie Harmon
11
Hundreds of dewdrops to greet the dawn,
Hundreds of bees in the purple clover,
Hundreds of butterflies on the lawn,
But only one mother the wide world over.
--George Cooper
12
Mother love is the fuel that enables a normal human being to do the impossible.
--Marion C. Garretty, quoted in A Little Spoonful of Chicken Soup for the Mother's Soul
13
A mother is a person who seeing there are only four pieces of pie for five people, promptly announces she never did care for pie.
--Tenneva Jordan
14
A mother thinks about her children day and night, even if they are not with her and will love them in a way they will never understand.
--Author Unknown
15
The older I get, the more I see
The power of that young woman, my mother.
--Sharon Olds
16
Over my slumbers your loving watch keep;
Rock me to sleep, mother; rock me to sleep.
--Elizabeth Chase
17
Life began with waking up and loving my mother's face.
--George Eliot
18
I love my mother as the trees love water and sunshine –
She helps me grow, prosper, and reach great heights.
--Adabella Radici
19
A mother is the truest friend we have, when trials heavy and sudden fall upon us; when adversity takes the place of prosperity; when friends desert us; when trouble thickens around us, still will she cling to us, and endeavor by her kind precepts and counsels to dissipate the clouds of darkness, and cause peace to return to our hearts.
--Washington Irving
20
If evolution really works,
how come Mothers only have two hands?
--Milton Berle
21
Mothers are like glue. Even when you can't see them, they're still holding the family together.
--Susan Gale
22
The natural state of motherhood is unselfishness. When you become a mother, you are no longer the center of your own universe. You relinquish that position to your children.
--Jessica Lange
23
Thanks for giving me the best things in life: Your love, your care, and your cooking. Happy Mother's Day!
24
Thanks for giving me the best things in life: Your love, your care, and your cooking. Happy Mother's Day!
25
These are my list of great Mother's Day quotes and wishes. How about yours?
ANY IDEAS ABOUT THIS TOPIC?