Landscaping software packages have emerged as the best means of making DIY landscaping projects. They offer you the tools that can come in handy when working on a landscaping project at home. Landscape design software has many benefits to offer to a user which include ease of use, flexibility and dynamism. Moreover, it also gives you the chance to choose plants wisely for your landscaping project and experiment with the placement of design elements during the project's planning phase. Landscape design software does not come cheap, but there are a few of them that are available for free.
Free Landscape Design Software
1
DreamPlan
DreamPlan is one of the best landscape design software that can help you in creating 3D models of your home. It is very easy to use and has an intuitive interface which makes it relatively simple for you to design the exterior and interior design of your dream home. The software offers a number of tools for decorating and planning the house. You can create walls, plant trees and even decide the color of the paints of the rooms as well. The software allows you to even build the terrain of the exterior portion of your home as well. You will have a number of features that you can add to the exterior landscape of your design. At the moment, the software is available as a free download, but soon a trial version of it will be introduced,replacing the free version.
Operating System Supports: Windows XP, Vista, 7 and 8
Official Website: http://www.nchsoftware.com/design/index.html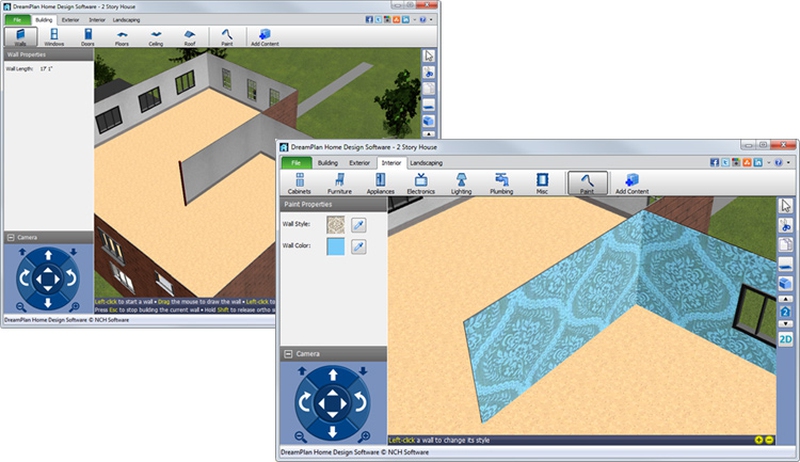 2
VisionScape
VisionScape is an online landscape design software suite that offers you the chance to create your very own virtual property. With this software, you get the chance to design your home just the way you want. You are given a large number of products and design features to use in your landscaping project. The software provides you with templates as well that you can use for getting inspiration for your designs. This is not all; VisionScape also provides you the opportunity to get in touch with professionals as well and get their advice and suggestion regarding the design of your landscaping project. VisionScape offers an offline feature as well which allows you to edit your landscaping projects even if you do not have internet connectivity. You can use VisionScape simply by registering yourself at its website for free. However, you will not be able to create more than one virtual property.
Operating System Supports: Windows & Mac
Official Website: http://visionscape.com/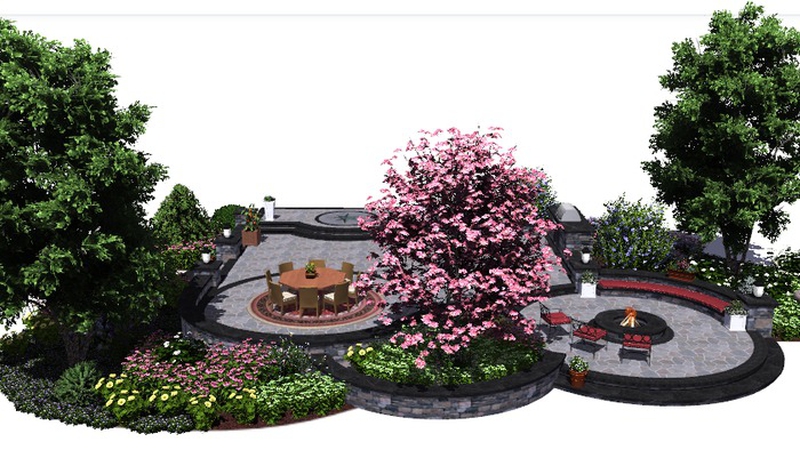 3
Garden Planner
Garden Planner is an excellent landscape design software program. It has a very simple and easy to use interface. Even a novice who has no previous knowledge of computers would be able to use this software to create designs for their gardens. The software offers a wide range of plants to you as well for beautifying your garden. You can even create custom plants using this landscape design software as well. There are many trees available to you as well that you can place in your garden too. Besides the plants and trees there are many design features that the software offers to you as well in the form of tools. You can create pavements, fences and paths with these tools in your garden plan. The software provides a detailed account of the plants and the objects that you have placed in your garden. Garden Planner is available for a trial version which lasts for 15 days after which you will have to buy it.
Operating System Supports: Mac, Windows and Linux
Official Website: http://www.smallblueprinter.com/index.html
4
Plangarden
If you want to have a garden in your house but do not know how to plan it then Plangarden is a software suite that you should definitely give a try. Unlike the other landscape design software that bunch up home and garden design features in a single suite, Plangarden offers you a simplistic interface with tools that are concerned mainly with garden design. This software is available online. You can access it from anywhere you want. It offers you a number of options to plan your garden. You will get the chance to decide which vegetables are going to suit your garden. The software will also tell you about the exact time when the vegetables should be planted. Plangarden gives you the opportunity to share your garden design to professionals as well so that they can give their comments about your garden's design. There are a number of tutorials available that can help you in learning the function and use of the many features and tools that this software provides you. In addition to the online version, this software can be downloaded on PC as well. Plangarden is available for a free trial for a period of 45 days.
Operating System Supports: Windows & Mac
Official Website: http://www.plangarden.com/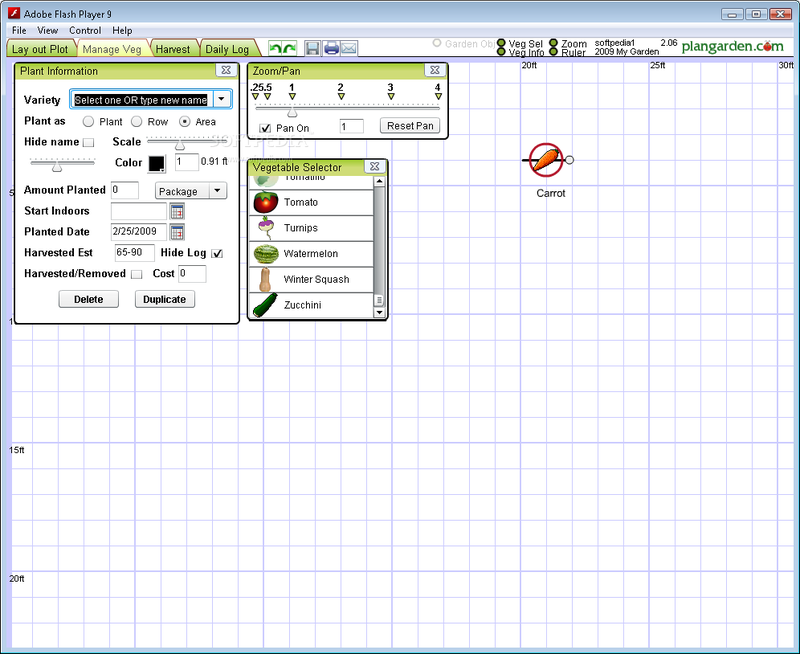 ANY IDEAS ABOUT THIS TOPIC?