BB cream, also referred to as the blemish balm cream, was initially prepared by a doctor to be used as a treatment for the management of scarring and acne marks. Later this BB cream has gained a lot of recognition and fame in the foundation world; however, it should be noted that it is different from a foundation. BB cream is a topical preparation which serves multiple functions to make your skin look fresh and beautiful. BB cream is equally popular among males and females; the only problem related with BB cream is to choose one from multiple available brands in the market.
Korean cosmetic market is full of a variety of effective BB creams. As the time is progressing, the dermatological markets are getting more saturated with Korean BB creams. In this article we will review some of the effective Korean BB cream according to their popularity and customer reviews.
Skin79 Super Plus BB Cream
Skin79 is one of the renowned brands in the world of BB creams; this is because they are the first to launch BB cream in the cosmetic market. The ingredients of Skin 79 BB Cream are organic components that are extracted from the plant sources (therefore not harmful even after long term use). The major use of Skin 79 Super Plus BB Cream is to treat acne and skin related problems.
1
VIP Gold
The texture of this cream is non-greasy and non-oily.The fragrance is clear and floral. It provides tone up coverage with natural effect. Some of the main ingredients of VIP Gold BB Cream include gold caviar, adenosine, niacin amide, botanical collagen liposomes, etc.
VIP Gold BB Cream serves as a triple function cream, such as providing a natural skin and smooth surface. The ingredients present in VIP Gold BB Cream helps in refining the skin tone after repairing the damage caused by the aging process. This Korean BB cream can make the skin texture soft and natural, moisturize the skin and help the skin glow. It also prevents the damage to superficial skin layers, provides protection from UV rays and clears the wrinkling of skin.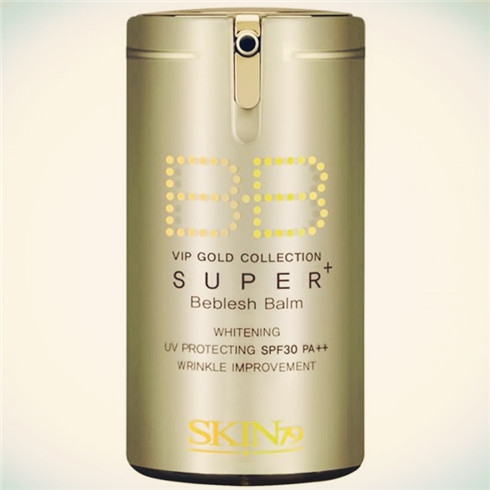 2
Hot Pink
The texture of this cream is less oily and non-greasy. It provides tone up coverage and natural effect. The fragrance is soft and floral. The ingredients of Hot Pink BB Cream are bromelin, adenosine, pink blooming complex, etc.
Hot Pink BB Cream keeps the skin in its natural texture with its SPF protection and whitening effect. It gives a matte finishing effect to skin and ends with powdered texture. This Korean BB cream helps in clearing off the darkened spots on the skin and making the skin clean and bright. It also makes the skin smooth and radiant, and also provides UV protection.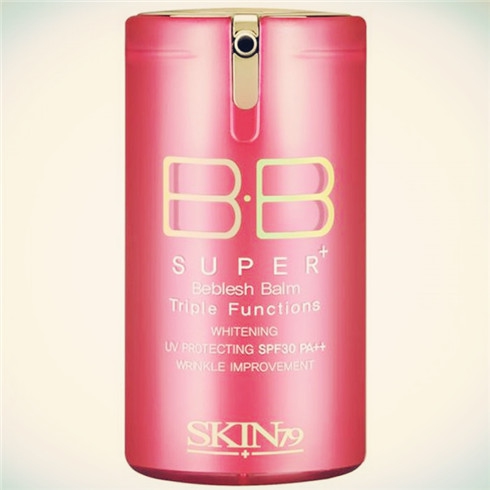 Missha Perfect Cover BB Cream
It is one of the famous Korean BB cream available and is also popular in the United States. Due to its affordability, it can be ordered via websites to many parts of the world.
This cream possesses great regenerative properties due to which it is available both as a cosmetic and anti-aging product. It also improves the skin tone and provides protection from harmful UV rays. Missha Perfect Cover BB Cream also provides anti-wrinkle effect and helps in treating dark spots.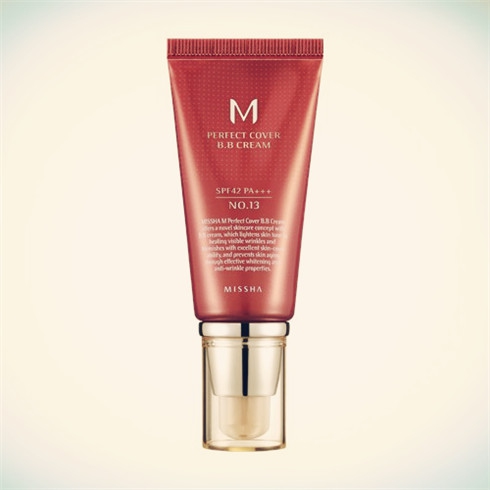 Dr Jart BB Cream
1
Dr Jart + Water Fuse BB Beauty Balm
This Korean BB cream is specific for sensitive skin type and is widely recommended for irritative skin types. It is available in the form of non-fragrant lotion which helps in neutralizing the skin and irritation. As it is water-fuse and contains high amount of water which makes it non-greasy in texture and provides cooling and soothing effect.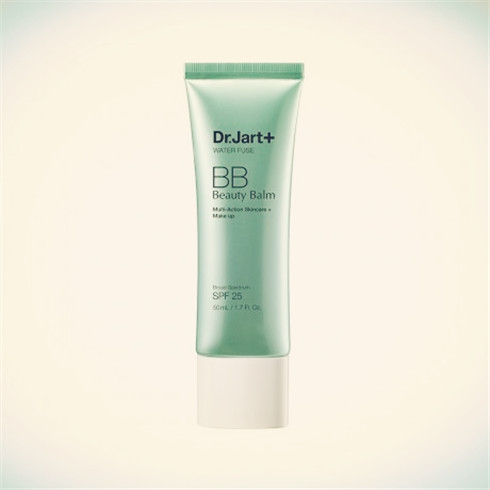 2
Dr Jart Premium Blemish Base
Different ingredients present in this Korean BB cream such as arbutin, vitamin C and licorice (that are known to inhibit melanin production to improve the overall skin tone). The adenosine present in its ingredient list also helps to make the skin smooth and promotes cell renewing ability.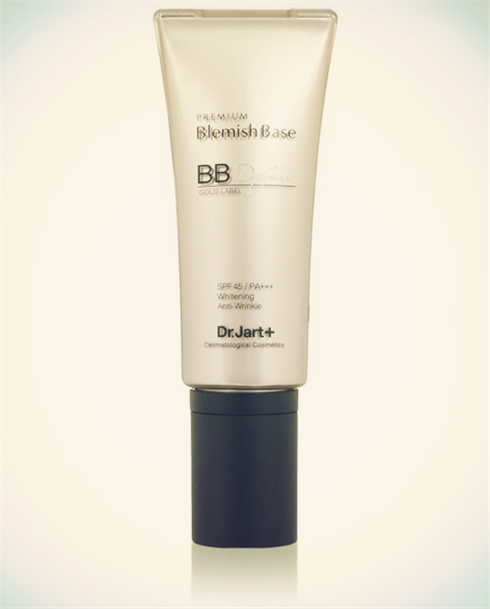 Etude House Precious Mineral BB Cream---Perfect Fit
It is a triple function cream which performs the following function to protect the skin and making it smooth. It can promotes facial whitening, prevents the skin from developing signs of aging such as wrinkles or blemishes and provides anti-darkening effects.
This Korean BB cream controls the sebum production and brightens up the skin. It also provides a double layer formula which covers the uneven skin, at the same time lightens the appearance of blemishes. Vitamin E acetate and coconut oil present in the cream provides moisturizing effect.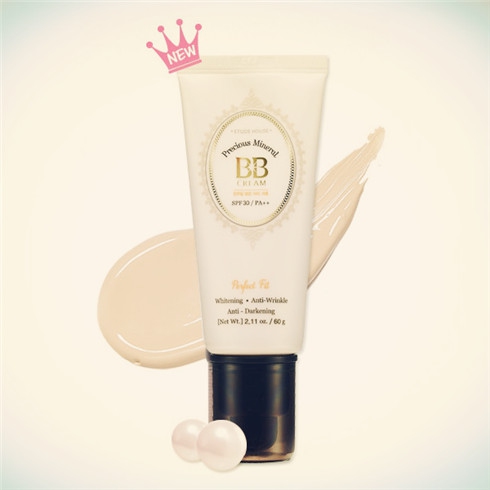 Tony Moly Luminous Goddess Aura BB Cream
Tony Moly Luminous Goddess Aura BB cream provides excellent coverage on all skin tone. It has soft floral fragrance. The texture of this cream is not oil and covers mild to moderate dry to oil skin type.
This cream is much easier to blend if compared to other BB creams. It has shown good results in covering dark spots below eyes. It gives a matte finish with excellent oil control property. It does not melts on skin surface hence provides a long lasting effect.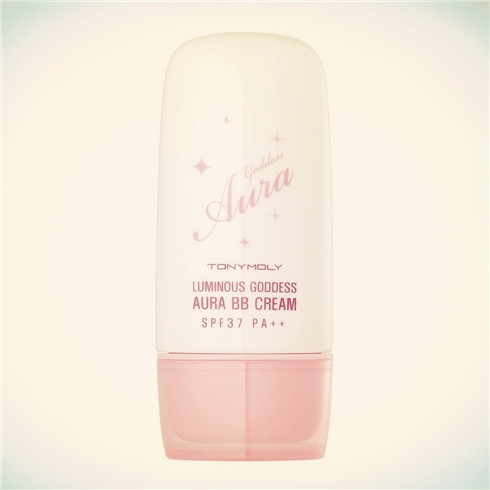 Holika Holika Aqua Petit Jelly BB Cream
Holika Holika Aqua Petit Jelly BB Cream is recommended to cover facial blemish and dry skin type. The texture of this cream is non-oily and non-greasy jelly type. This cream contains peppermint leaf extract, dipotassium, iron oxidases, etc. It has a water soluble base that helps in making the skin fresh and clear. Along with blemish-controlling effect, it keeps the skin moist and well hydrated.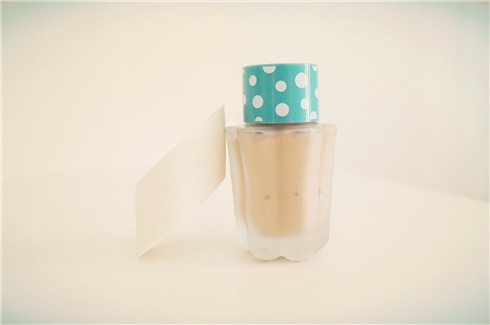 How to Apply BB cream
BB cream can be applied using finger tips or using a soft sponge. Take out a small amount of BB cream. Place it over the skin and then spread it over the surface using sponge. This will cover the surface more evenly.
ANY IDEAS ABOUT THIS TOPIC?