Let's face it. It can be very difficult to tell if your dog is feeling alright or not, especially if you're a new pet parent or have a new dog at home. The easiest way to tell whether or not your dogs are sick is by touching their cute little noses. If it's wet and cool, then your baby is okay. But a hot and/or dry nose could indicate that something is wrong with him or her. Of course, this isn't a medical way to assess the condition of your dog. So how to tell if your dog has a fever for sure?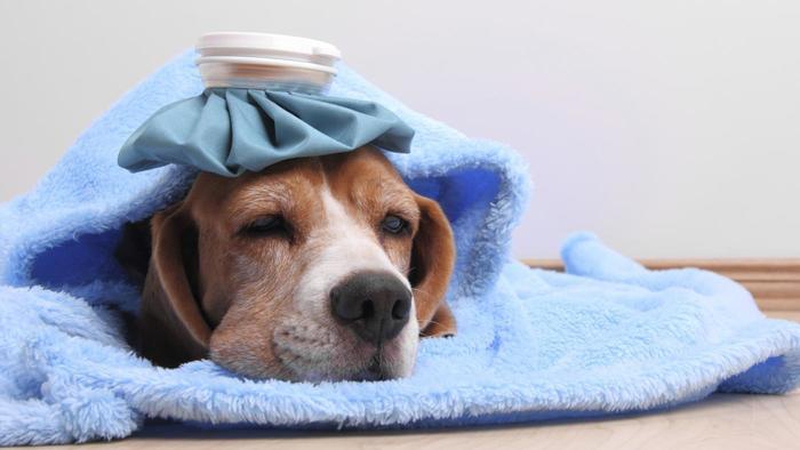 Know the Symptoms of Fever on Dogs
Measure the Temperature of Your Dog
When it can be called a fever
The first thing about how to tell if your dog has a fever is to understand that obviously, the bodies of dogs work a little differently than the bodies of humans. So always keep in mind that humans have a lower average body temperature, about 97°F -100°F, than dogs, about 100°F -102°F. So if your baby's temperature hovers around 100, don't worry. That's normal.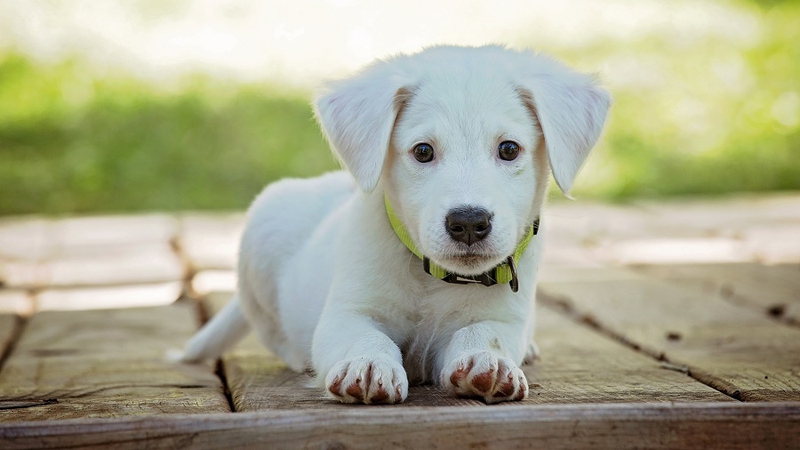 How to take the temperature
A digital rectal thermometer is the best, quickest and most convenient method of ascertaining whether your dog has a fever or not. Buy one made for pets specifically. Make sure you lubricate the thermometer a little before inserting it in the dog's anus so as to facilitate a smooth penetration. Keep it there for about a minute and then slowly pull it out. Never buy a glass thermometer, but opt for plastic or metallic ones instead. Avoid using thermometers built for humans as their readings may not be accurate for dogs.

You can also choose an ear thermometer. First you have to lift your dog's ear, brush away its hair gently and check if there are any ear infections. If there are, avoid ear thermometer. After making sure there is no hair in the way and no infections, insert the thermometer deep into your dog's horizontal ear canal. Hold still and wait it to beep to get the accurate reading. Then remove the thermometer out gently to avoid hurting your dog.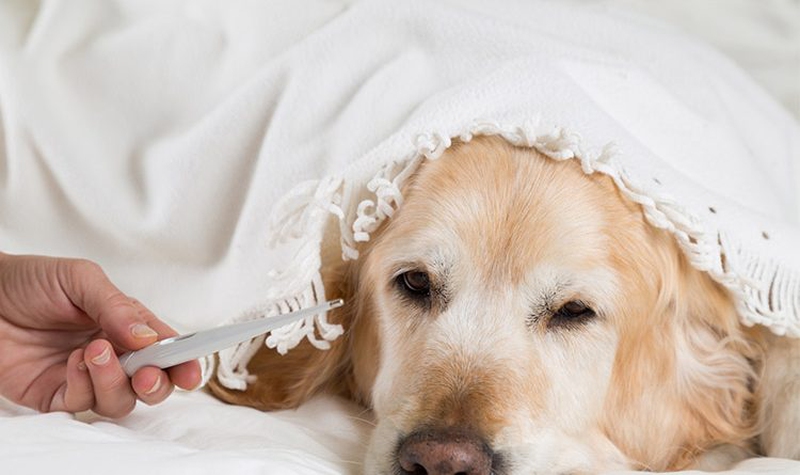 Find Out What Causes the Fever
1
Infection
This can be contracted from something that it ate;

It can also come from an injury-induce infection. This can be through cuts from the body or paws, which are mostly hidden due to fur and are not easy to locate. If left untreated for a long time, they become infected and start affecting the body on the inside as well.

Besides, you should think back if your dog had any contact with another dog. Physical contacts with an infected dog, like getting into a fight and landing a scratch on their body from the infected body parts of the dog, can make your dog catch the infection too, leading to fever. Pneumonia, alcohol, chocolate, antifreeze poisoning, human medications, ear infections and even urinary tract infection can cause fevers in dogs.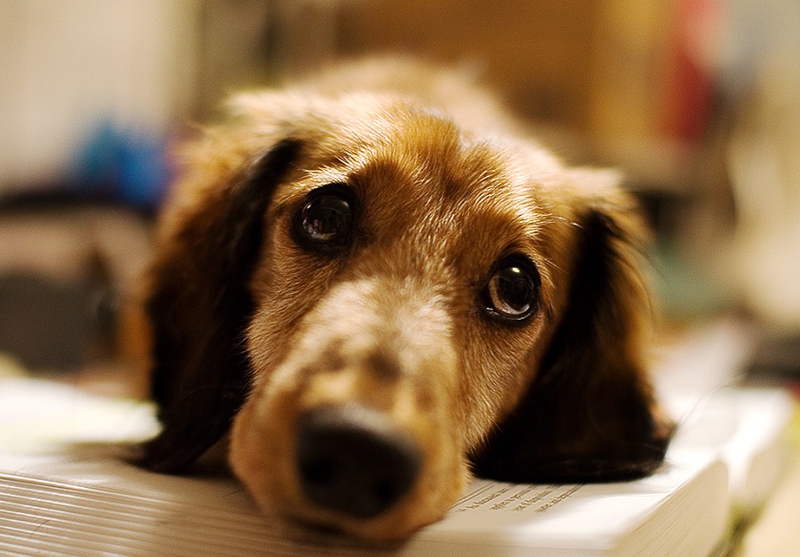 2
Eat the wrong thing
Dogs love to roam outside the house and dash out of it every opportunity that they get. It's also likely that your dog ate something bad or rotten they find on the ground. Besides, certain plants when consumed are dangerous for dogs, causing their bodies to have severe allergic reactions.
3
Environment
Sometimes, your dog can catch a fever when being exposed to excessively hot or humid environments. Dogs tend to suffer from hyperthermia or heat strokes much like humans. So if you're in the habit of leaving your dog outside during hot summer days, think again. And if left untreated, their body temperatures can rise to 106°F, leading to serious medical complications.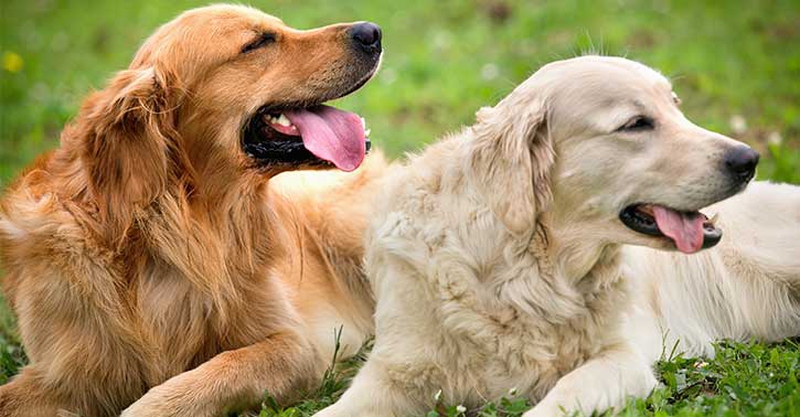 4
Other reasons
In some cases, it becomes difficult to ascertain the cause of the fever and this is likely due to infections that are affecting their immune systems. In rare cases, it can also be an indication of cancer. Do take your dog to a veterinarian when necessary.
No matter what knowing the major reasons why your dog catches a fever will help you in figuring out how to tell if your dog has a fever next time.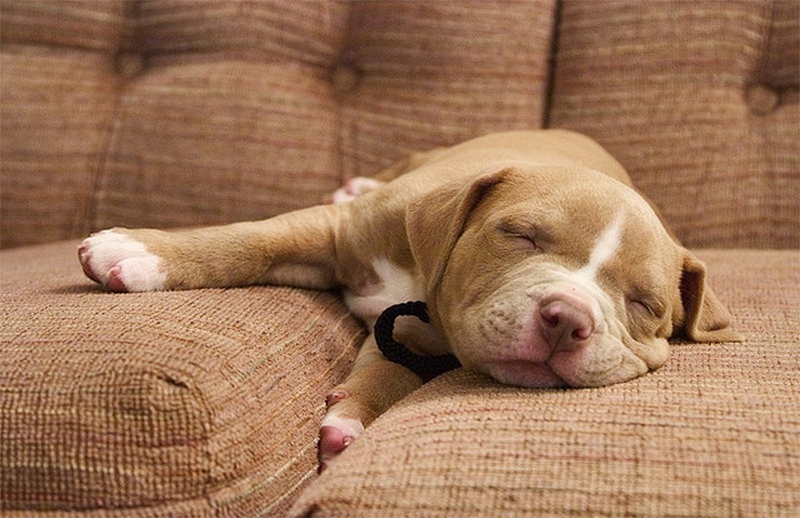 How to Reduce Your Dog's Fever
Tips
​ So this article not only includes how to tell if your dog has a fever, but also everything you can do to ease your baby's condition. Hope you liked it and if you have more and better information, do share with us by leaving comments below.
ANY IDEAS ABOUT THIS TOPIC?