Has your school management blocked you from accessing social networking sites like Facebook, Friendster, Bebo, Myspace, Hi5, Orkut, etc.? Do you live in any of the following countries, Pakistan, Saudi Arabia, United Arab Emirates, China, etc, where some websites have been banned?
Below are some tips on opening blocked sites in spite of the restrictions, but make sure you consult your local authorities before using these sites. If you are held for breaching any laws, we would not be held responsible. And it is important to hint that these tips are not meant for unblocking blocked government websites.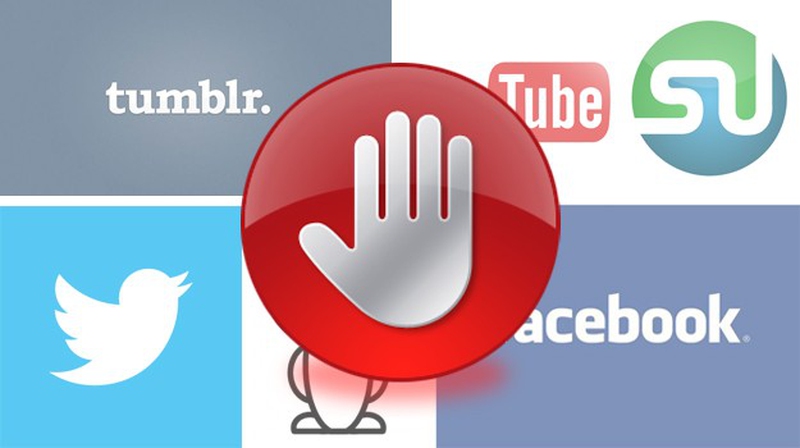 How to Open Blocked Sites: 8 Easy Methods You Can Choose for Free Surfing
1
Use IP Instead Of the Usual URL
This will be determined by the particular software application used. Most times, you find these blocked sites stored as a group of URLs such as www.download.com, www.yahoo.com, etc, and using the IP rather than the URL works most of the time. If you use a local computer as a Mac user, giving a domain.com command on any command prompt will take you to the computer's IP address. It is also possible to do this online through www.whatsmyip.org.
2
Using a Different DNS
Blocking a website in a particular geographical location entails the of ISP blocking off every traffic to the website. Changing the settings of your DNS from the normal ISP to something new will enable you to gain access to the site. For instance, it is possible to change your DNS to the Google public DNS (8.8.8.8 or 8.8.4.4). In order to change this DNS, direct your mouse to the network icon in your task bar and right-click and click on the Open Network and sharing. A window will be displayed, double click on the network. A dialog box will appear where you can change your DNS below the IPv4.
3
Using Proxy Sites to Open Blocked Websites
Proxy websites are quite popular for surfing any site you wish to surf anonymously. It is also easy to unblock such locked sites with proxy sites. This is one easy and simple trick on how to open blocked sites. Most times, it is not easy to access these blocked sites using proxy sites because the schools and companies had also blocked the proxy sites knowing you would want to access the blocked sites through the proxy sites. There are other tricks on opening blocked sites when the proxy sites are blocked as well. Just go to the proxy sites, type in the URL of the sites you wish to visit and access the blocked sites. Below are some of the most popular proxy sites out there today:
4
Use Translation Services to Bypass the Restrictions
Some online translation platforms such as BabelFish, AltaVista, and Google Translate enable you translate any website from one language to any new language of your choice and show the results from the translation on their page. The trick is to type in the URL of the site you were restricted from accessing, have the site content retranslated, even if you do not need a retranslation and let the translation service help you get access to the blocked site content.
5
Using Google Cache
You can make use of Google cache to access any blocked sites. Google has an algorithm that helps store the sites cache which enables you view the sites cached data, even after they have been blocked. First type of Google website before typing in the address of the site you wish to view, and then click the search button. After the search, you will see a result with an arrow facing downwards, click on the downward arrow, and then the cached to gain access to the sites you have been restricted from accessing.
6
Open Blocked Sites with URL Shorter Services
Then how to open blocked sites with URL shorter services? There are only a few URL shorter services available to you for free for accessing blocked sites. Just visit any of the free sites and type in the URL of the site you wish to visit. These sites convert the provided URL and provide you with a new link to their site to unblock blocked sites. Copy and paste that new link in your browser to unblock the blocked sites.
Some common URL shorter services include MooURL, SnipURL & TinyURL to gain access to blocked sites.
7
Unblocking Blocked Sites with Hotspot Shield Software
Some countries like China, India, Pakistan, Indonesia, Saudi Arabia, United Arab Emirates, Nigeria, Iran, North Korea, and several others blocked a number of sites in their countries. It is impossible to use IP address in any blocked region to access any blocked sites. Using small software is another viable option for accessing blocked sites.
Hotspot Shield comes in both free and paid small software packages which allows you change your present IP address to the IP addresses of other countries. Whether paid or free, they all work perfectly well. The only slight difference is that with a paid version, you get no ads, but free versions come with a number of ads. Installing any of these software will enable you access any blocked site.
8
Using VPN to Open Blocked Sites
VPN is the acronym for Virtual Private Networks. It can be either paid or free. Free VPN come with either data limit of few advertisements. Paid VPN are known to be faster and ad free. Free VPN works best for unblocking sites like YouTube and Facebook, which are for personal uses.
VPN can be either web based or you may need to install any software of your choice on your browser or computer. First find a VPN that works best in your area and can enable you access the sites you wish to unblock. It is possible that some VPN may have been blocked in your school, office, or area.
How to Open Blocked Sites on Android Phone
There are several VPN services and proxy sites out there today that enables you access blocked sites. If you use an android device, you can easily gain access to blocked sites using a VPN app called HOLA. HOLA enables you switch between countries thereby bypassing countries where a particular site has been blocked.
For more information, visit
http://www.techverse.net/access-blocked-websites-android-device/
ANY IDEAS ABOUT THIS TOPIC?