Nervous about making the right choice for your child in their preschool program? These tips will take the stress out of the decision.
You want to give your precious child the very best start to their education, right? So when it comes to preparing them for school, choosing the right early learning program is crucial. Preschool or kindergarten – depending on where you live in Australia – is a program designed to prepare kids for primary school.
Every child is different - their needs, stages and development can vary dramatically - so you need to seek out a preschool program that best suits the needs of your child, in an environment where you're assured they'll thrive and grow. Hmm … Easier said than done! I hear you - there are so many choices and considerations, It's so overwhelming! Where to start?
Well, you can start right here. We've compiled some suggestions below to guide you on choosing the best preschool experience for your special little person.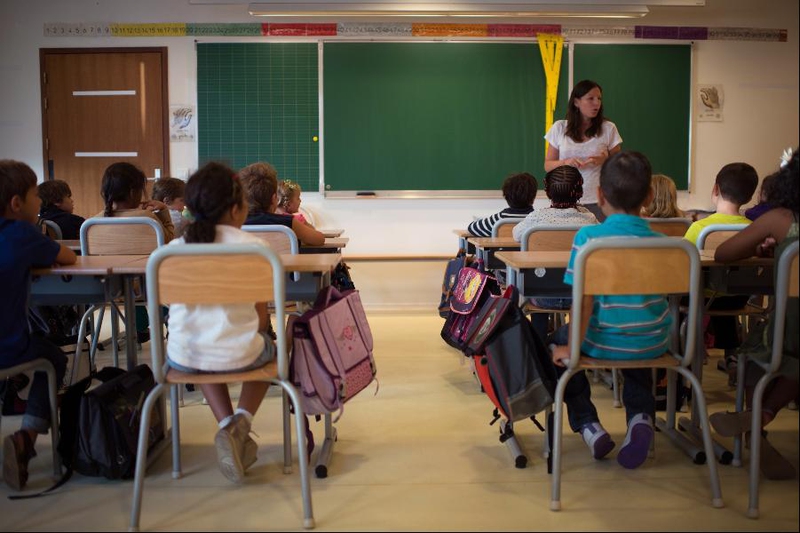 Part 1
1
Why send your child to preschool?
By the time your child reaches four years of age, they're only a year or so out from starting their first year at primary school. Providing a preschool experience prepares them for the structure and maturity that 'big school' will demand in a safe, nurturing environment. Preschool helps to ease the transition and provide your child with a developmental kickstart.
2
How do preschools vary?
While there are a range of early learning options available to parents in Australia, it's important to seek out information that is specific to your state or territory because both governance and the terminology used vary. For example, in Queensland preschool is called kindergarten and the first year of primary school is referred to as prep. But in New South Wales, kindergarten refers not to preschool but to the first year of primary school.
Public preschools offer educational programs that state and territory education departments operate, often located within public schools. These programs will generally operate during school hours and are designed to stimulate children's thinking, communication, investigation, exploration and problem solving skills.
Play-based activities are fundamental to helping kids learn positive interaction with others and facilitates an early introduction to language, numeracy and literacy skills. In general, public preschools will follow standard school hours.
High demand may result in long waiting lists for places in some public preschools - children who have special needs are given priority above others.
Non-government preschools can be run by the private sector and community-based organisations. They can also vary in their approaches to early learning.
Preschool options can also be structured within existing childcare centres, making their hours more flexible than public preschools. An example of this is Goodstart Early Learning Centre. Goodstart is an integral part of the local community providing early learning and care for families across many cities and regional locations.
Goodstart offers an accredited program to all children turning four in the year prior to starting primary school. Its play-based learning is focused on structured fun and is taught by university qualified early childhood teachers. There is a clear objective to provide each child with a personalised approach to learning based on their specific strengths and expectations. These preschool options can be structured within existing childcare centres, making their hours more flexible than public preschools.
Another benefit of non-government preschool options is the added flexibility of hours in care, which can make a significant difference to families trying to juggle the demands of work and the needs of children. Long daycare programs also offer convenience for families with other younger siblings, as they can be cared for at the same time as your older child is going to kindergarten.
3
How do you know which preschool is best for your child?
Choosing the right preschool for your child will depend on your family's circumstance and requirements. You may need to consider the following:
Can my family afford the costs involved in enrolling my child at this preschool? What kind of government benefits and/or rebates can I claim?

Is the preschool conveniently located and is the commute to and from the preschool manageable for us?

Do the preschool opening and closing times suit our working hours?

Will my child be safe and comfortable in this environment? Will all their needs be met?

Does this program cater for all family situations and dynamics.
4
How much does preschool cost?
Fees will vary between services, states, territories, regions and cities. In some states there is specific funding for programs and access to other funding depending on situation. It is best to enquire at your local centre about the costs.
5
Scouting out preschools
Reading about an early learning program online or in a brochure, it's almost impossible to get a good idea on whether it is the right one for your child. So as well as doing a Google search for preschools in your area, get out there and talk to people. A word-of-mouth recommendation or two offers assurance and a personal connection that may save your heaps of time!

Remember when making your selection to consider the flexibility and convenience offered by early education programs that are based in a centre providing long daycare hours. These centres allow families that may have children of different ages to be at the same centre, as younger children can be cared for at the same time as the child is going to kindergarten. This helps busy parents avoid multiple daily drop-offs and pick-ups for as long as possible.
Once you have your shortlist of potential preschools, the best thing you can do is organise a visit. Make an initial appointment with the director of the preschool so you can get a good feel for the environment and educators and do the following:
Ask the teacher questions about their preschool curriculum.

Discuss your child's needs and find out how they will be meet.

Ensure the preschool is located within a positive, safe and secure environment where the children are settled and happy.

Ask about the staff's qualifications and experience and observe the relationships of staff and children.

Find out the means of information and the frequency it's communicated between teachers and parents.

Request a run through of the daily preschool activities.

Discuss how the staff provide positive and reciprocal relationships with the children

Take note of the quality resources such as art supplies, reading books etc
The quality education program offered by a qualified Early Childhood Teacher focuses on the development of individual children. Part of your scouting process should focus on ensuring that the program offered provides a personalised approach to the development of the social, emotional and independence skills needed to prepare your child for school. In an appropriate program, children have the opportunity to develop literacy and numeracy skills through play-based learning programs which incorporate the curriculum of the Early Years Learning Framework
If you're satisfied that the preschool has potential for your child, make a second appointment to visit with your child. It's important that your child accompany you on this visit so you can:
Observe how staff interact with your child.

Introduce your child to the preschool's toys and facilities.

Take note of the quality of resources such as art supplies, reading books, etc

Encourage your child to meet some of the other children.

Ask the Centre's Director for enrolment details and begin the process.
6
Kids are amazing
It's important to remember that kids are remarkably adaptable. While you may fret and worry about your preschool decision, your child will probably just be getting on with things and making the most of the experience.
Trust me, you'll be amazed at how quickly your child will begin to thrive and prosper in that positive, nurturing environment.
ANY IDEAS ABOUT THIS TOPIC?