It can be quite frustrating to keep getting game invites from your Facebook friends when you are not a fan of such games like Candy Crush Saga and several other such Facebook games. It is common to see people who do not know how to stop getting these game requests unfriend or unfollow the friends that keep sending these annoying things. It is quite unfortunate that most people do not realize that by sending these game requests, they are simply spamming their Facebook friends. But deleting or unfollowing these friends is not the best ways to stop receiving these game requests.
How to Block Game Invites on Facebook: 6 Easy Steps with Pictures
1
Open Facebook on your computer browser and scroll to the APPS section located at the left-hand column and select Games.
To view what games your Facebook friends have been playing, simply scroll down. But since that is not the main reason for your visit, head straight to the upper right-hand side of the page and select Activity.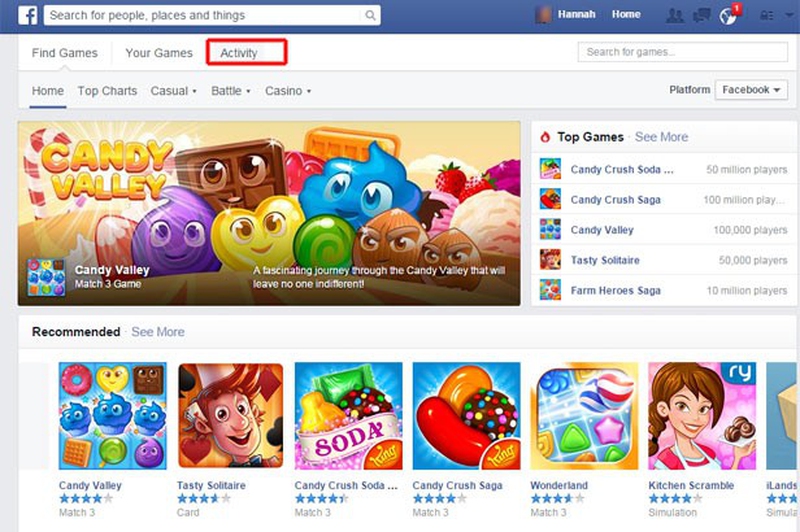 2
At the uppermost area on the left-hand side, an outstanding friends' invitation is shown, locate the very Game invitation you wish to stop and click on the tiny cross located at the left-hand side where you find the Accept button.
A box will pop up with an option like: Block Candy Crush Saga? or something like that, depending on the title of the game. Click on that to stop every game request.
Below this, you will find something like, Ignore every request from Username. Once you click on that, no more friend requests will be sent to you from that particular Facebook user.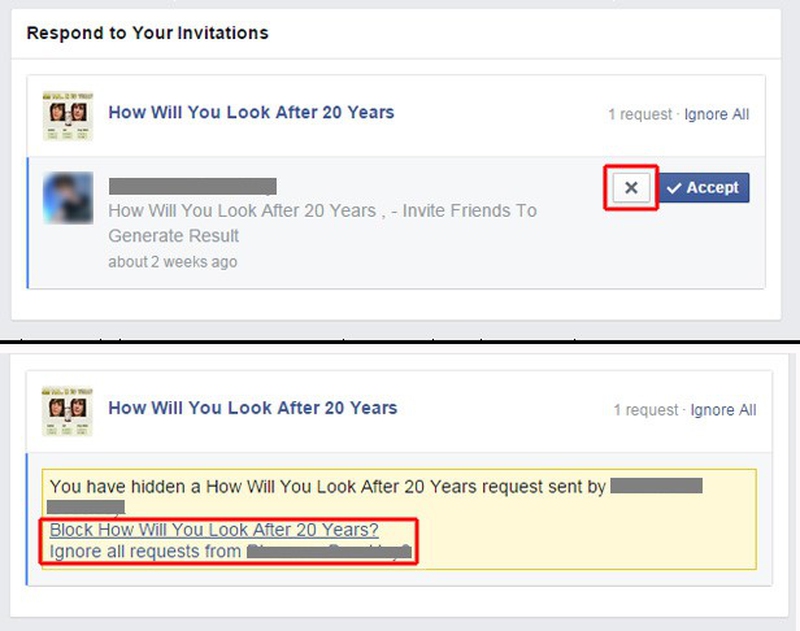 3
If you find yourself getting a request to play a particular game all the time, you can stop all requests for that particular game.
Just return to the Games section of your Facebook page, locate the game, click on the game, and once the information about the game is displayed on the screen, click on Block. A dialog box will be displayed, which shows you are about to block an app, click on the confirm icon and you will no longer get requests for that particular game.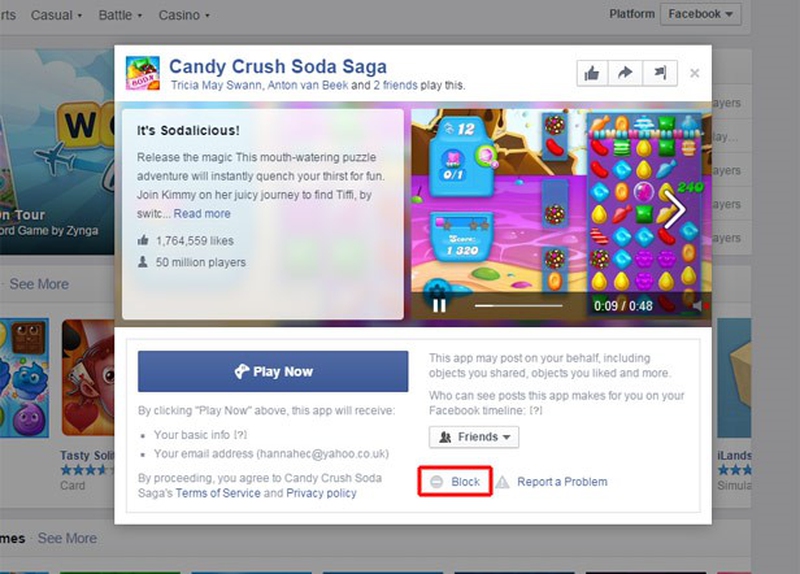 4
You can stop all games invitation from any friend who is in the habit of sending you game invites.
Click on the small arrow located at the uppermost right-hand side of your page on Facebook and click the Settings icon.
Select Blocking at the left-hand side, search for any Block app invites and type the name of the Facebook friend you wish to block in the bar for Block invites from. The names of that friend will be displayed the moment you begin typing. Choose the person you wish to block.
If you wish to unblock them at a later time, simply return to the managing blocking page, and click on the Unblocking icon found next to the person's name.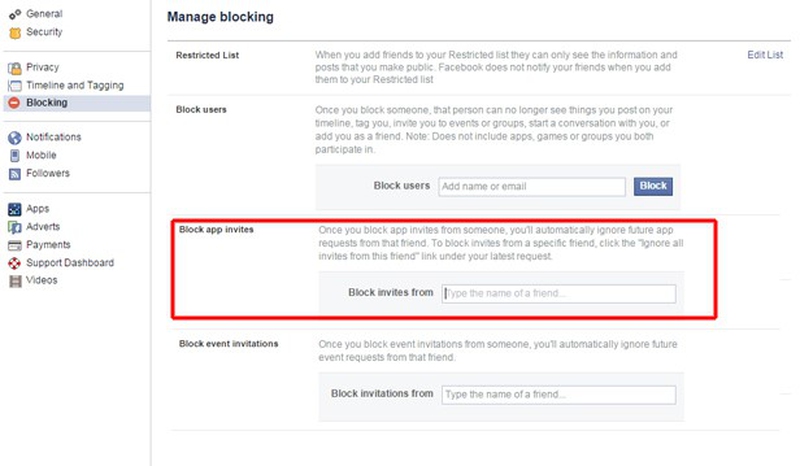 5
You can turn off Platform if you no longer wish to receive any game invitations. This will remove every game and app from your Facebook Timeline. This will also deny you the chance to access games with your Facebook.
Click on the small arrow located at the uppermost right-hand side on your page and choose Settings. You can now choose Apps from your left-hand side.
Scroll down for Websites, Plugin and Apps. It ought to say something like Enabled. Then click on Edit.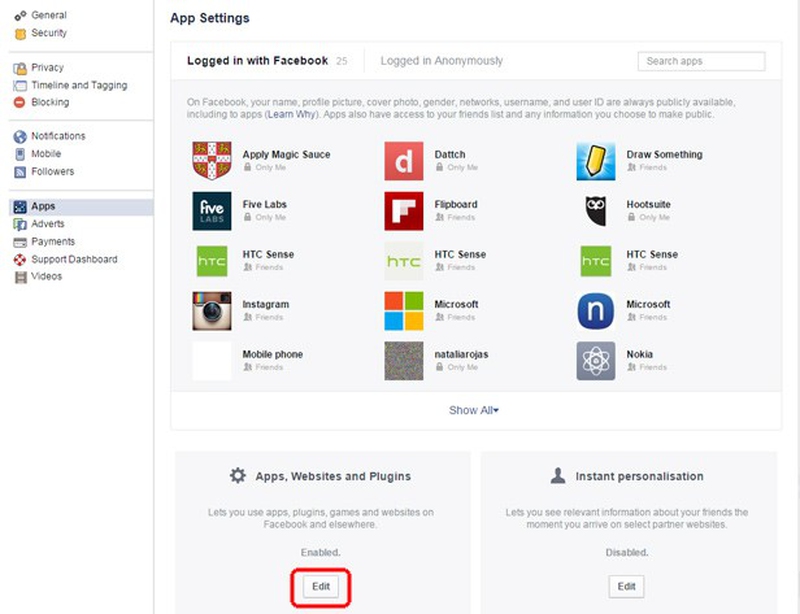 6
One box titled Turn Platform Off will be displayed, click on Disable Platform and you will stop receiving any invitations or app notifications.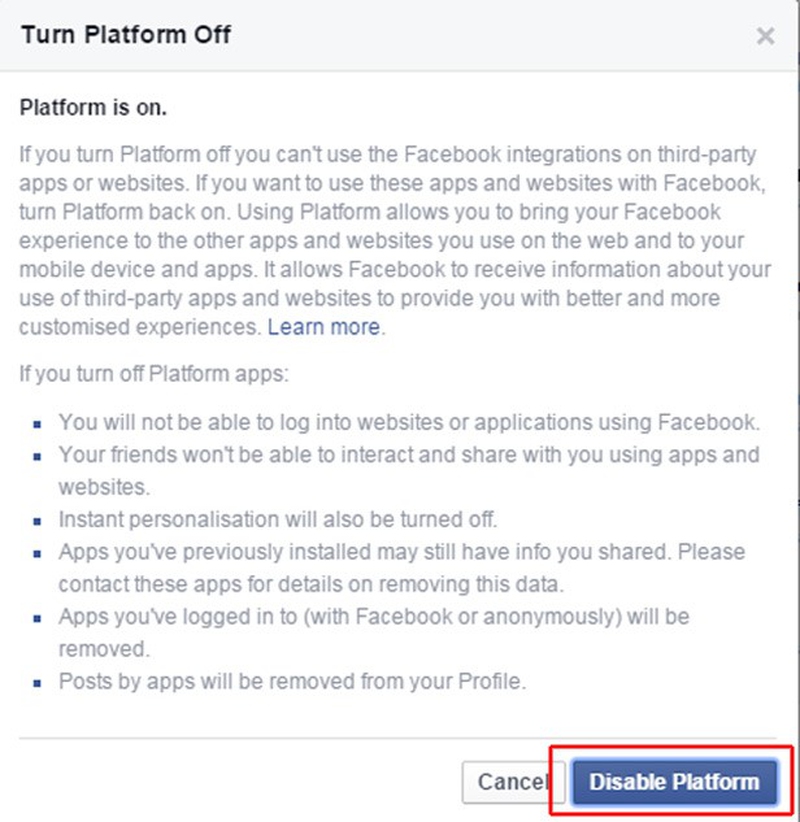 7
You can also watch this video for more detailed instructions.
Related Topic: How to Uninvite on Facebook
Once you create a new event on your Facebook page, there is no limit to the number of friends you can invite. You can remove any friend you no longer wish to have as a guest from that event. It does not matter whether the friend has accepted the invitation or not. Facebook will not notify the people you uninvited, but they won't be able to get any more notifications about the event. Moreover, the event they have been uninvited from would no longer be displayed as one of their upcoming events.
1
Sign into your Facebook account. Click on the Events button. Once you have any trouble locating it, simply type in Events in the search bar. A list will be displayed, choose the Event app from the displayed list.
2
Find the very event you wish to edit on your list of future events and click on the name of the event. Click on the title of the group of invited guests where the friend you wish to remove falls in, either Invited, Going or Maybe. The number of people in each of these groups is displayed in parenthesis. A dialog box with the total list of everyone in the group will be displayed.
3
Click on the X located next to the friend you wish to remove. Another dialog box appears, asking you if you are very sure of your decision to remove her from your event. To remove her, click on Okay.
Related Topic: How to Block Pirate King Requests on Facebook
Well, it did not bother me initially, but when I started getting several notifications about people inviting me to play one Pirate Kings or whatever, I became annoyed. So I want to show others how they can block this annoying invitation to play Pirate Kings once and for all. Follow the instruction below to block this game app from your Facebook page.
1
The first thing you must do is to visit the Settings option on your Facebook page as shown below.
ANY IDEAS ABOUT THIS TOPIC?