Being a cheerleader is very interesting for both high school and college students. As several films have been done with the main characters as cheerleaders, you probably have wondered what it is really like. Some of you may think that it is all glitz and glamour while some may consider it as a way to be fit and flexible. No matter what your perception is, there are things that you have to remember if you want to know how to be a cheerleader.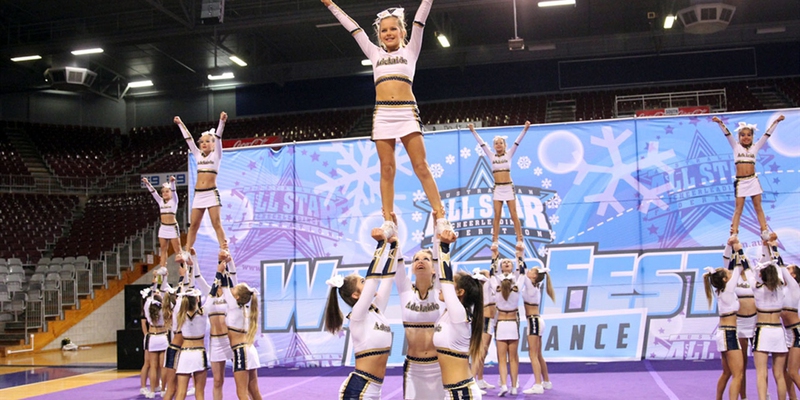 12 Things You Need to Know to Be a Cheerleader
1
It can be a sport
Although cheerleading is technically not seen as a sport because there is no competition involved, you can still consider it as a sport. Like any sport, it takes maximum effort, strategy, and creativity. You are also part of a team that sets time to practice and aims to show people its best. When you start believing that cheerleading is a sport, you will learn how to work with all your heart and soul.
2
It can be dangerous
If you are wondering how to be a cheerleader, an important thing that you have to remember is that it could be dangerous. You have probably seen in pep rallies and in films that there are a lot of jumping, throwing, and pyramid-building involved. You can sustain injuries as you go along. Injuries are part of the sport but it is essential that you take care of yourself and take safety precautions.
3
You have to wear proper attire
In movies, you have probably seen cheerleaders in their cheer outfit all the time. This can be true at some point but cheerleaders do not wear their uniforms every day. Except on game days, cheerleaders wear simple clothes such as denim jeans and a shirt. During practice, they wear comfortable attire and try to look presentable all the time by keeping their hair tied up so they would not get distracted.
4
You have to work hard
Cheerleading is not easy. If you want to know how to be a cheerleader, you should remember that you have to work hard. This means memorizing the cheers and perfecting the moves. It is also about doing regular exercises to get used to the routines and keep yourself fit. It is also about eating the right kind of food so you feel energized yet relaxed during practice.
5
It needs time and pace
As you are starting to be a cheerleader, you might get surprised that it is not that easy. There are moves that you thought are not possible to execute. The key to being a good cheerleader is knowing your pace. It will really take some time for you to master those moves. As such, do not force yourself as that may only leave you injured.
6
You have to be loud when cheering
One thing that you have probably noticed about cheerleaders is that they seem to have a full voice even after days of practice and cheering. Cheerleaders do not lose their voice because they yell from their diaphragm and not their throats. Doing so prevents them from having troubles and pain in their voice. Take some time to practice this so you would not strain your vocal chords.
7
You will need time to practice
As cheerleading involves a lot of moves, you have to understand that you will have to set time to practice. This may mean realigning your priorities and activities. Make sure that the time you set for cheerleading practice will not affect your performance in school too much and that your priorities are still in order. This may also mean going beyond practice time in school and doing your own practice.
8
You are part of a team
When you started being a cheerleader, you have also started cheering for the team. This may mean your players but it can also mean your fellow cheerleaders. No matter what you do, remember that all of you are looking out for each other. Each one of you is encouraged to help bring out the best in everyone and to go out of your way to give support. It is a commitment to everyone's improvement.
9
You will make new friends
As you are part of a team, you certainly will be spending a lot of time with your teammates. You will go through practices and endure wins and struggles together. During the time, you will form a stronger bond and it is difficult to imagine your cheerleading life without the team. The best thing about being a cheerleader is that you will gain new friends and will have people to support you no matter what.
10
You will learn how to keep going
One of the things that cheerleading will teach you is failure. If you want to know how to be a cheerleader, you should have the appetite for failure and must be willing to get back up again despite numerous falls. Pyramids and throws were not their best without several falls. Again, cheerleading is not easy but when you have delivered your routine on game day, you will know that all the pain is worth it.
11
It is all about the attitude
If you want to know how to be a cheerleader, you have to have the right attitude and mindset. You have to be resilient to all challenges and assured that your team can get through anything. During game days, it is essential that you smile and carry yourself with poise. You have to exude that positive vibe in order to encourage the same in others.
12
You have to learn how to have fun
Cheerleading can not only be a sport but it can also be your way of having fun. Being a cheerleader lets you meet different people and try out new things. Do not see it only as an obligation but see it as something that will bring a lot of color and memories in your life.
ANY IDEAS ABOUT THIS TOPIC?