Cheerleading in today's NBA consists of such complex dance moves that to even audition to be an LA Laker Girl requires eight years of dance experience. Though most organizations barely pay minimum wage, the court is as fiercely competitive for the dancers as it is for the players. There is the dream that with national television exposure you may follow in the dance steps of Laker Girl turned superstar Paula Abdul.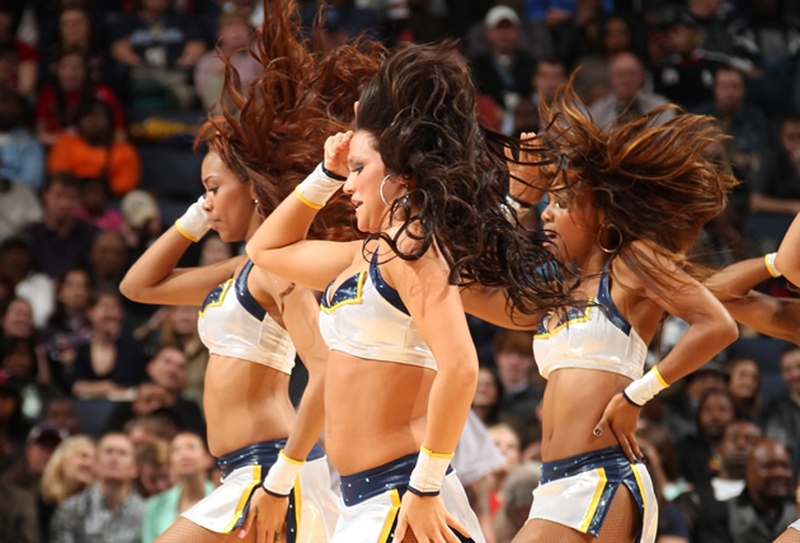 Part 1
1
Game and Practice Pay

NBA cheerleaders make from $50 to $150 per game, depending on the team. They are also paid for a certain number of practice hours per week. The Seattle Sonics organization pays dancers up to $65 per game for 41 games, and $10 an hour for six hours of practice per week during the season. Dancers usually work out and practice on their own time as well.
2
Personal Appearances Make a Difference
Many dancers are students or work another part-time job. They must be available for personal appearances, where they can make $100 per hour or more. In the larger markets, this makes a considerable difference in their income. The jobs website Indeed, for instance, lists the 2014 annual salary of all sports' professional cheerleaders: in New York City it is $28,000; in Boston, $25,000; in Orlando and San Antonio it is $18,000; and is $17,000 in Oklahoma City.
ANY IDEAS ABOUT THIS TOPIC?