Music is an art that combines vocal and instrumental sounds to create a desired effect. Music usually describes emotions, thoughts and feelings many people experience. Hip hop is one of the music art forms that resonate with a lot of people. It can help when you're in a bad mood: just put on some good hip hop music, sit back and zone out for hours. The unfortunate thing is that some of the best hip hop songs remain largely unknown or forgotten. Below are some of the hip hop songs we forgot about but can really get you going.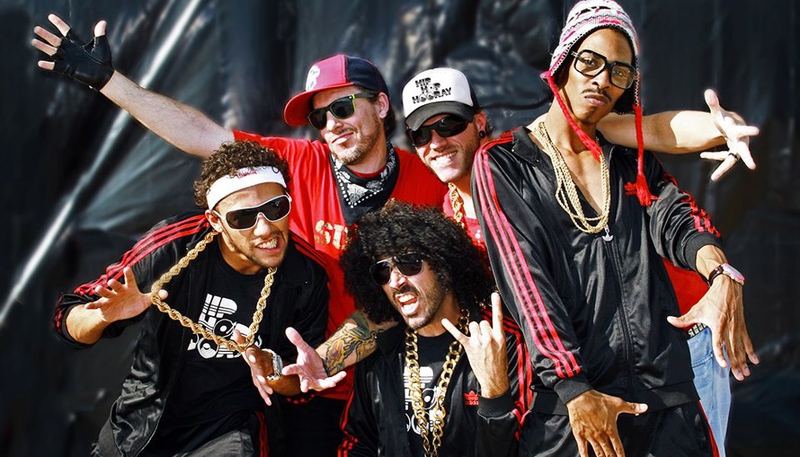 Hip Hop Songs We Forgot About
1
Romeo and Juliet -- Sylk-E. Fyne ft. Chill
This classic made it to position 1 on the Hot Rap Songs Chart and position 6 on the Hot 100 in 1998. The song has a slow, sensual groove that's both romantic and hip. The Central Los Angeles musician, Sylk-E. Fyne, had runaway success with this track, but never did much else after. Nevertheless, Romeo and Juliet was a smash hit.
2
Chopped N Skrewed -- T-Pain ft. Ludacris
This is one of the chart topping songs released by T-Pain in 2008. The song features Ludacris and has a futuristic beat that is both powerful and static. The characteristic auto tune used by T-Pain and Ludacris' flow is one of the most unforgettable elements of the song. It is one track you should have in your collection.
3
Dansin Wit Wolves -- Strik 9ine
In 2001, in a crazy turn of events, Strik 9ine (pronounced strychnine) made its hit song---Dansin Wit Wolves. However, very few people remember this song. The song was presumably made famous by Cleveland Indians fans and is definitely one of the hip hop songs we forgot about.

4
Up Jumps Da Boogie -- Timbaland & Magoo
The collaboration between Timbaland and Magoo was somewhat weird given that Magoo was not really considered a star at that time. Nevertheless, Up Jumps Da Boogie became a phenomenon. The song has a catchy beat (you expect nothing less from Timbaland) and was a club banger. However it was drowned out by other more acclaimed singles at around the same time.
5
Ghetto Cowboy -- Mo Thugs Family
Ghetto Cowboy dropped in the crowded 90s hip hop scene. Bone Thugs "N" Harmony was hugely popular at this time and it was difficult for many rappers to get a shoe-in on the charts. The song peaked at position 1 on Hot Rap Songs and position 15 on Hot 100.
6
Callin' Me -- Lil Zane ft. 112
At the height of 2 Pac's popularity, every rapper wanted to sound like him. In the year 2000, Lil Zane did a song with 112 called Callin' Me. The song was a catchy party jam with some Caribbean influence. He sounded a lot like Pac in the track, which might have contributed to the success of the song. This is one of the hip hop songs we forgot about that needs to be heard again.
7
Flap Your Wings -- Nelly
This song was quite the club banger when it dropped in 2004. A production of the Neptunes, this song was not as successful as Nelly's others. Nonetheless, it's a great hip hop song that should be on your playlist. Have any doubts? Just listen and find yourself a really good song.
8
Pimpin' All Over the World -- Ludacris ft. Bobby V
This is one of the classics from Ludacris. Although it was outshone by Ludacris' other songs including the more popular Move Bitch, this smooth single that featured Bobby Valentino was a smash hit in 2005. Pimpin' All Over the World is a gem to have in your collection.
9
5 O'Clock -- Nonchalant
This song was huge - number 1 on the Hot Rap Songs chart, and overall a timeless piece from Nonchalant. 1996 had its fair share of great hip hop songs, but this one has been unfairly forgotten. At the time, Puffy was the doyen of the rap industry and most of the attention went to his songs.

10
Ballin' Boy -- No Good
This song's notoriety was down to the members of the 2001 Miami Hurricanes. Released in 2002, Ballin Boy by No Good hit position 1 in the charts and earned a deserved spot on NBA Live back in 2003. The song's popularity did not last probably due to the niche interest, but it definitely should make it to our list of hip hop songs we forgot about.

ANY IDEAS ABOUT THIS TOPIC?