No matter what size or shape your face is, there's a chance you've struggled with finding the perfect haircut. When you have a smaller face, you not only have to consider the length and way you style your hair, but you have to take into consideration how thick your hair is to perfectly style your face, so that you feel and look amazing. Try one hairstyle for small face from this list to give yourself a better makeover or just to try something different with your hair.
12 Best Hairstyles for Small Face
Waves
If you want to try something different every once in a while, then give your long hair some waves. When you have a smaller face and longer hair, this hairstyle will give your face a fuller longer look.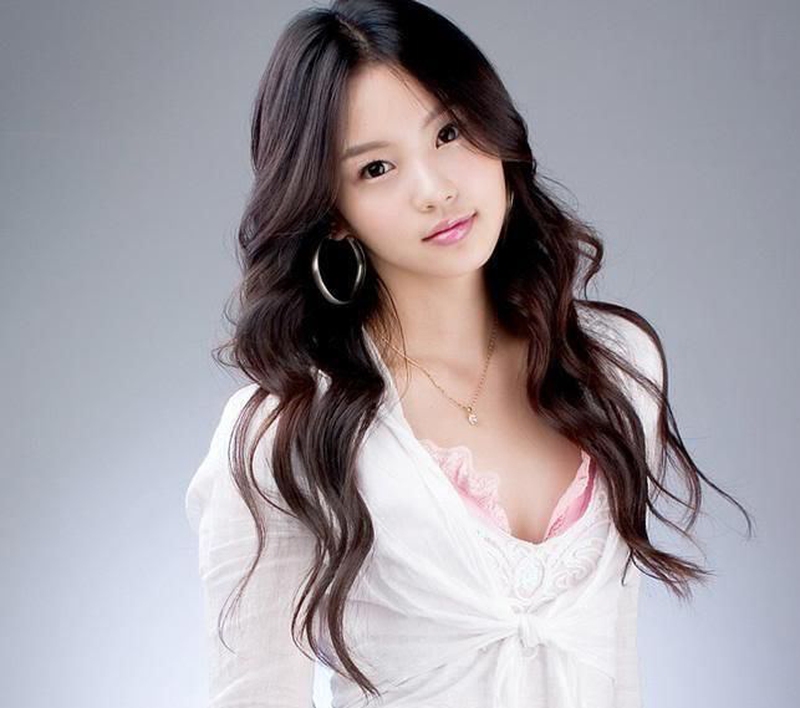 Short sweep back
When it comes to having a smaller face, you can easily get away with having a much shorter haircut. One way you can style your shorter locks is to do a simple sweep back. Whether you have layers or not sweep the hair back, this short cut will make the chin appear longer. While you don't want to smother your hair in gel, styling it so with some curls and a little bit of product can give you a fantastic new look.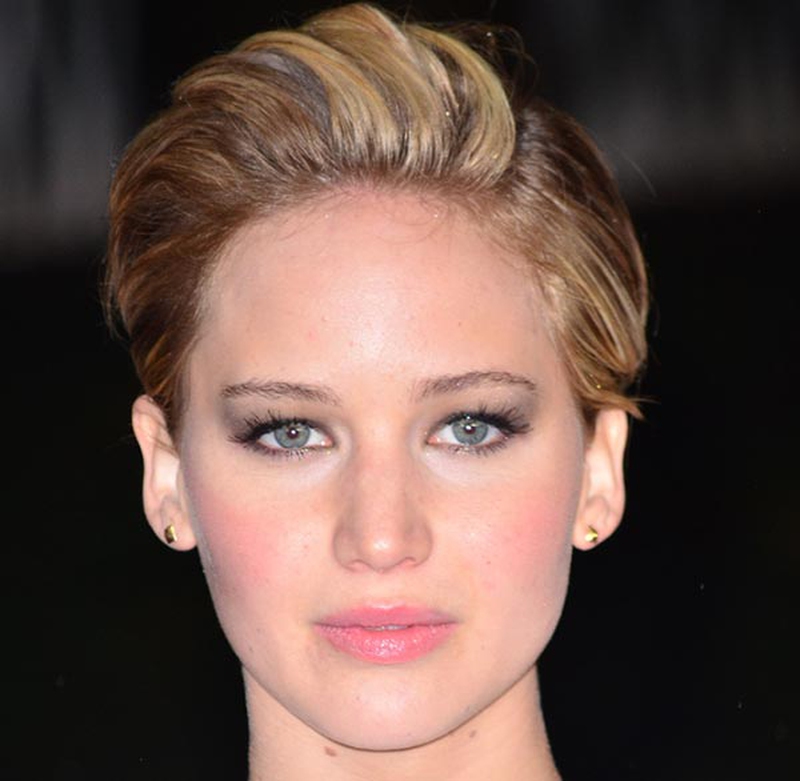 Bob
Speaking of short hair, if you want to add height and width to your slimmer face, then the short bob is ideal. This fun and bold cut may seem like it will limit you in terms of how you can style it, but it is a low maintenance cut that can get you outside your typical hairstyling box.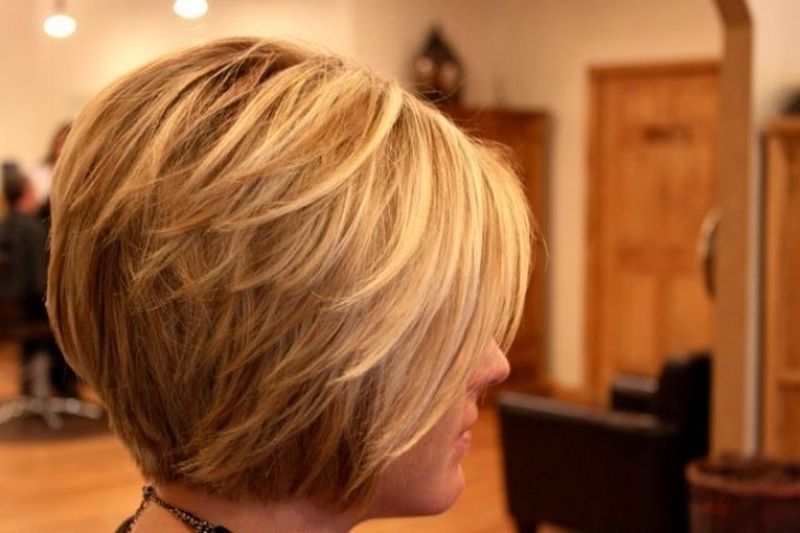 Layered bangs
Layered bangs, whether you have longer or shorter hair, works really well with those who have smaller faces. The layered look helps bring focus to the face as well as gives it the appearance of being longer. When going with a layered bang look, start higher and then continue for the full length of your hair and this hairstyle for small face will give you a fuller new look.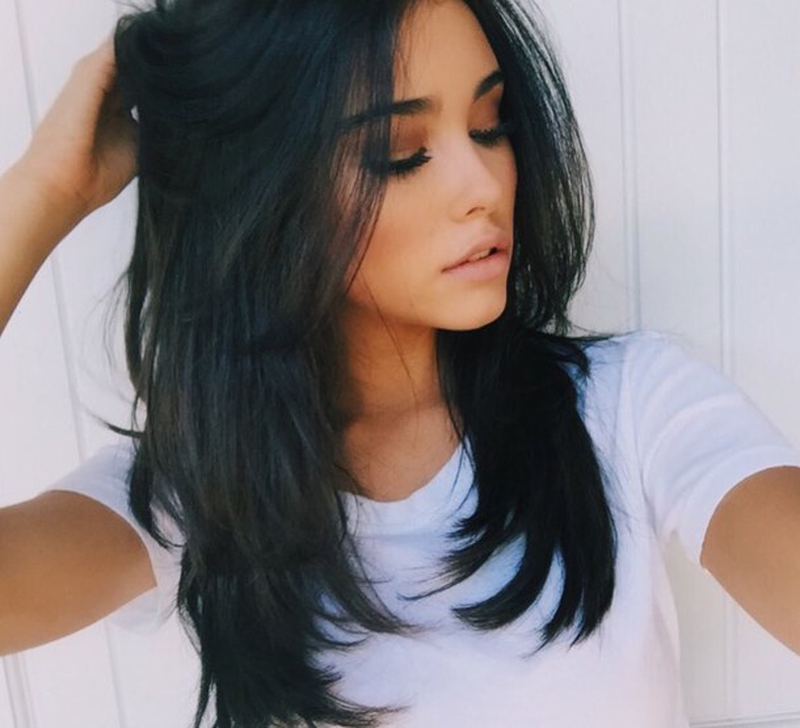 Short
If you want an easy to style look for your smaller face, then you can't go wrong with a super short cut. A pixie cut or short cut that falls on the forehead will give your face a fuller look. While it may take courage for some women to lose the long locks, a short pixie is a bold, fun and trendy way to cut your hair when you have a smaller face.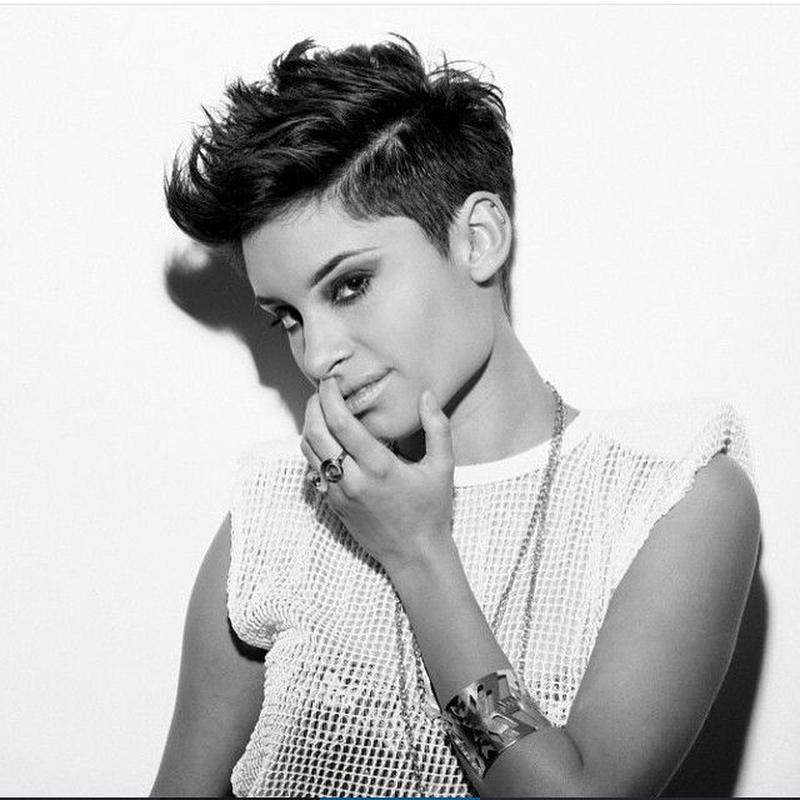 Bang twist
Trying to style your hair every day when you have a smaller face can be easy. This quick fold over bang twist style is perfect to go from the office to a night out with the girls. Simply part the bangs to one side, twist a section of the bangs and tuck it back so it seems to hold back the rest of the bangs.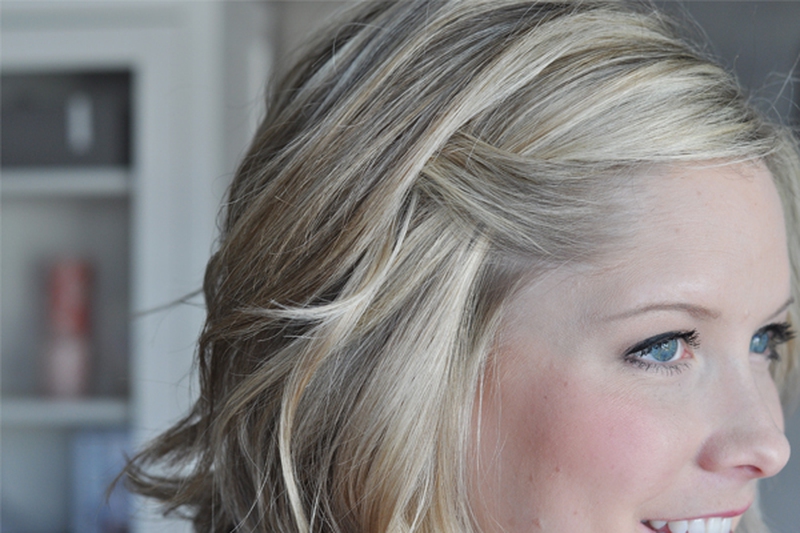 Symmetrical
When you have a small face you can add depth to your look by keeping it simple and classic. A symmetrical hairstyle leaves you looking balanced and allows you face to appear fuller because of the texture this style can add. Try pulling your hair back into a bun and let the bangs fall forward over the forehead and leave down a few pieces to frame the face.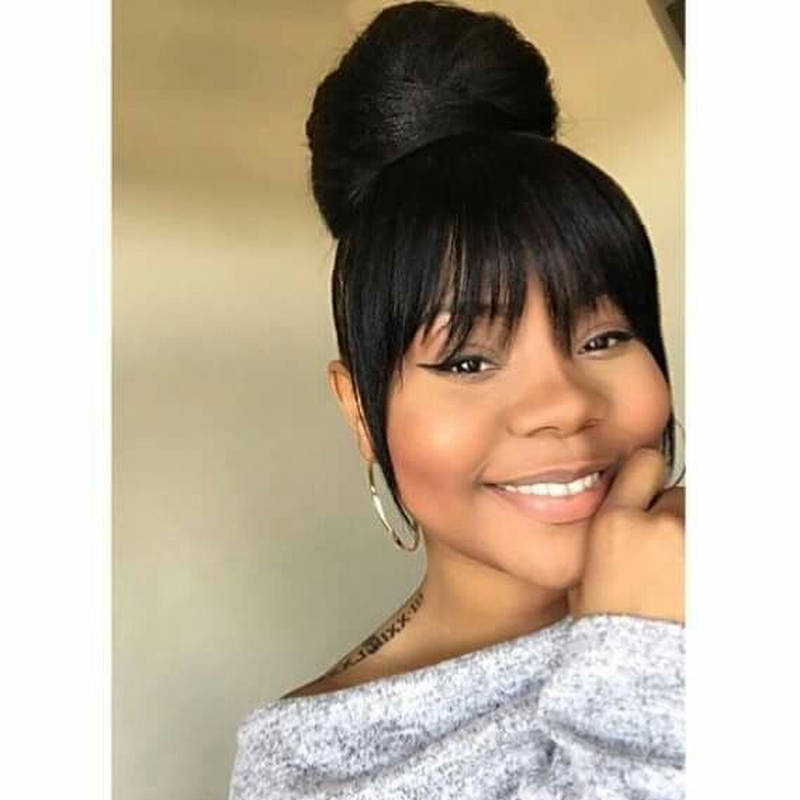 Half Pulled back
Need a quick way to style your hair that can be a professional or casual hairstyle for small face? You can easily pull back half your hair symmetrically or asymmetrically. Bring the front half of the hair around the face back for a quick casual look or pull back only half the hair on one side of the head in a sleek and more polish fashion.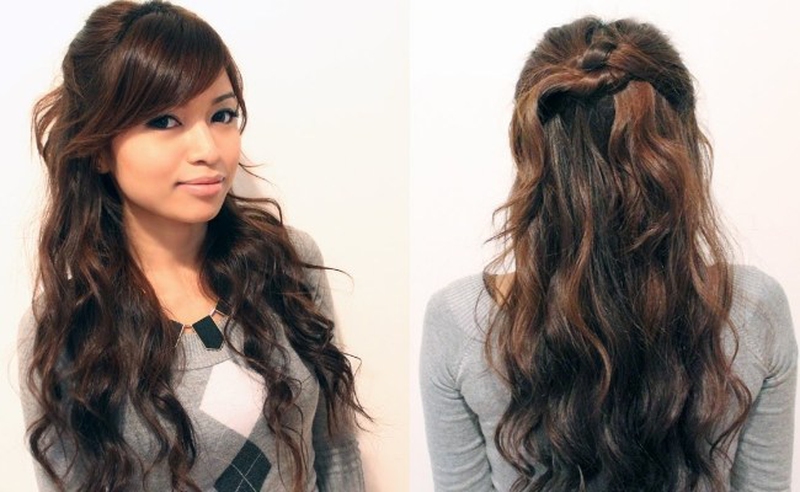 Retro look
Looking for something that is a little more fitting for your fun personality? Use a retro bow headband or bandana to keep your hair out of your face. You can either add this headpiece to an updo or use it as a hair band around the house.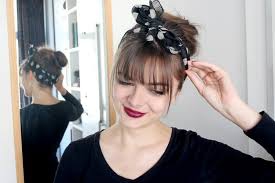 Lob Cut
Going short isn't the only flatter cut for smaller face. A lob cut can be a great choice for you when you don't want to go too short but don't want the trouble of having really long hair. A lob cut is the perfect balance of a bob and long style that accentuates the cheekbones, giving your face a full and flirty look.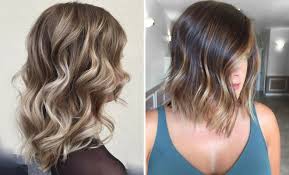 Relaxed
You don't have to spend hours or hundreds of dollars for the perfect look when you have a slimmer face. Pulling your hair back in a relaxed ponytail, bun, braid or twist may seem like an easy look, but you don't want a just got-out-of-bed look. You want an effortless look.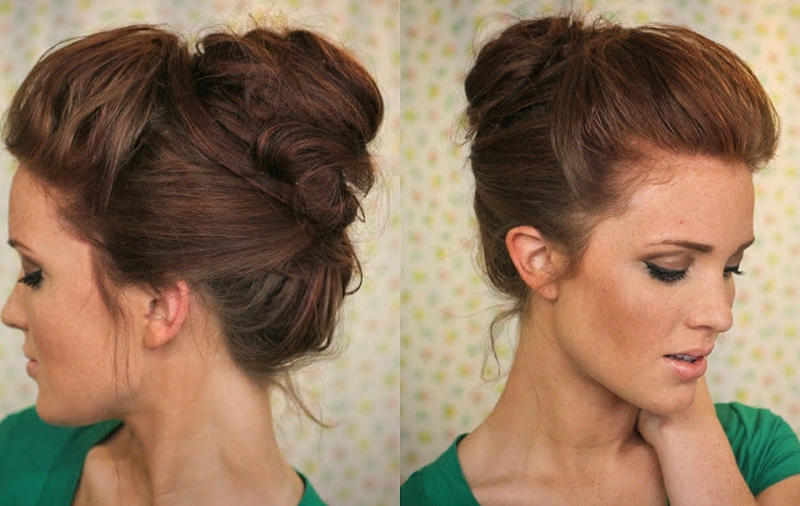 Top Bun
As a tight knot, with only half your hair, as a double knot on the top of your head, this hairstyle for small face is so versatile! Pull your hair back in a tight ponytail and tie it up in a high bun or knot at the top of the head. You can add in some braids to just keep it sleek and simple. This hairstyle helps elongate the face by drawing the attention to the very top of the head.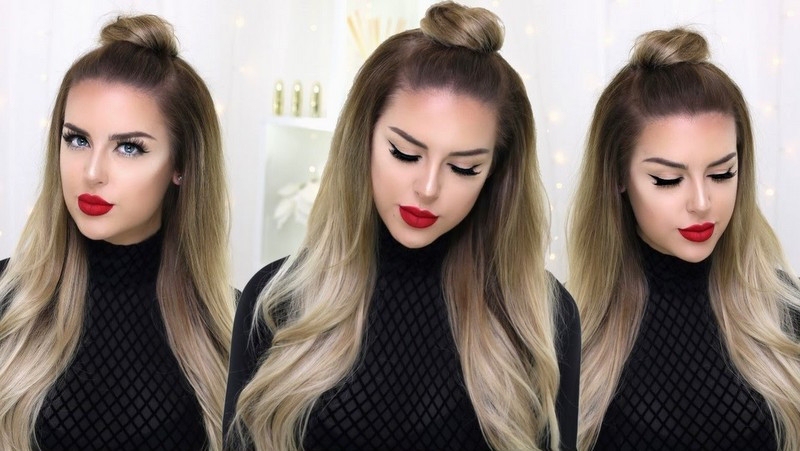 Bottom Line
Each face shape will look better with different hairstyles and cuts. For a smaller face, you want a style that will give the appearance of your face looking fuller or a little wider. When finding the best hairstyle for you, take into consideration the shape of your face and then chose one that will fit your personality.
ANY IDEAS ABOUT THIS TOPIC?