It has been very commonly reported that girls who have grown a pixie hair cut get non-pixiesh hair soon after the cut. This stage is almost universal and is faced by many renowned actresses; such as famous movie star Emma Watson faced this stage at her finals in Brown, and Carey Mulligan got this cut while filming the movie Gatsby. Even Anne Hathaway wore this cut when she received her first Oscar. It is not difficult to get a pixie cut, but growing out a pixie cut needs great care and correct handling to take out the gracefulness. In this article we will review some different ways that can help in making the pixie cut much inspiring and graceful.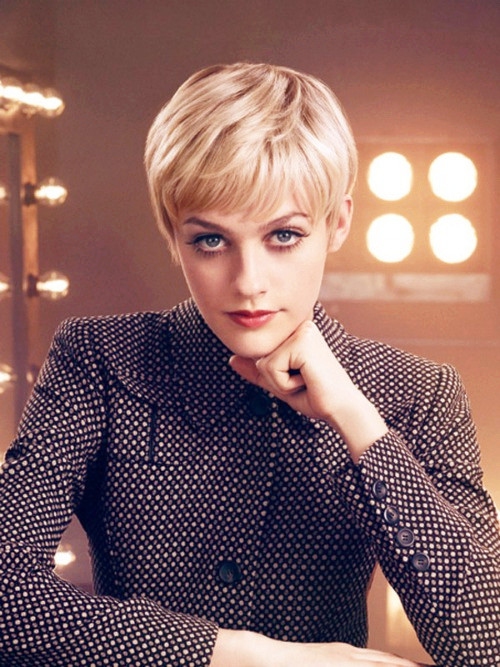 Step 1: Be Good to Your Hair and Be Patient!
Keep the Hair Healthy
In order to get the best response for your hairstyle, it is vital to maintain the health of your hair. This can only be achieved with well maintained and well hydrated hair. Here are some points which can make the hair healthier:
Excessive use of heat and hair dying products can damage the hair keratin protein.

If hair straightening is required, then use a mini flat iron to minimize the damage.

Use hair serums for keeping the hairs hydrated.

Do not wash the hair unnecessarily. Wash on alternate days.

Hair conditioners are also available that are helpful in locking the moisturizer of hair. Hair conditioners are needed to be applied over hair surface after using shampoo.

In case the hairs are extremely dry, leave-in conditioners can be applied.
Eat a Well-Balanced Diet
The basic structure of hair is made up of proteins. Just like different organs of your body, it also needs ample nourishment. Eating a well-balanced diet help fulfill the protein requirements of hair. This further potentiates the time frame for growing out a pixie cut. Addition of low-fat cheese, walnuts, beef, Greek yogurt, salmon and potatoes can provide essential protein required by the body and especially your hair.
Step 2: Don't Hesitate to Trim Your Hair!
One of the effective ways to manage pixie cut is via regular trip to salon for hair trimming. This prevents the hair from developing split ends and damaged edges. Not going to salon on regular basis may lead to the following consequences:
The hairs may start developing split ends and start bulging at one end.

This will develop into lifeless (damaged) hair. Therefore it is necessary to trim the hair about ½ cm on each visit.
Keeping the hair trimmed from the top and in front row keeps the pixie cut managed. Keeping the layers and bangs on the top; while also keeping a check on the back layer will help in transitioning different styles with pixie cut. Or allow the front part to grow out more than the back while keeping the sides cropped, this will also give a perfect look.
Step 3: Style Your Hair with Some Tricks!
Step 4: Embrace Your New Bob Cut!
After the front layers of pixie cut starts to grow out, wait for 4 to 5 months, then go to a salon or a stylist for a good but short bob cut. Congratulations! You made it! Growing out a pixie cut is never that difficult.
Inverted bob cut can be taken in which the length of back hairs is kept short than the front layers.

Layers can be added to give the hair a bouncy look with volume.

In case of blunt bob, the ends must be thinned-out over the ears or else you may end up as a puffy shelf of hair.

In case of inappropriate and unmanageable length which is usually in between the chin and shoulders, a little curl can serve as a good option for handing this type.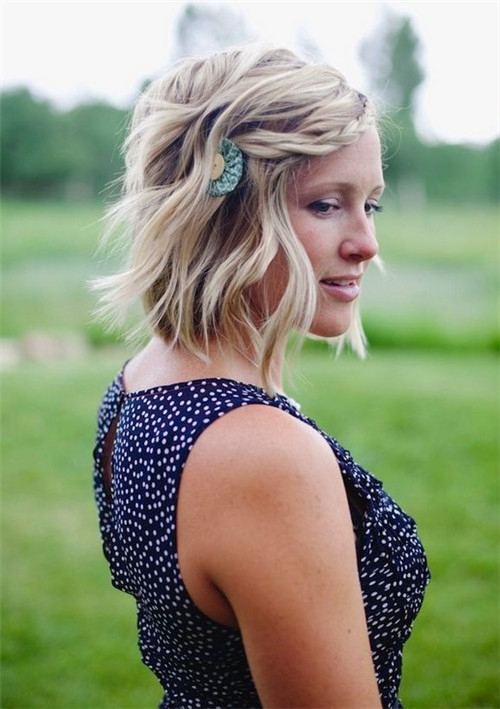 Tips
For covering a bad hair, chic topper, hats, fedoras, berets, etc. can be used to manage the hair.
ANY IDEAS ABOUT THIS TOPIC?