Those well-known psychopaths have long been a greatly intriguing topic for many people across the world, regardless of their occupation. What makes them so interesting is that outwardly they seem like perfectly normal members of society, around whom others would feel comfortable and to whom may sometimes even be drawn to. However, deep within them rests the tendency to act out in unexpected ways that can often be aggressive and volatile. At times, such actions can also lead to criminal behavior, but this may not always be the case. Their unusual patterns of thinking are what make them so very diplomatic, calculating and dangerous at the same time.
However, when talking of psychopaths, it is important to avoid confusing and comparing them with people who exhibit antisocial behavior in general: the former category refers to people with a clinical problem. Unfortunately, though, they are typically unresponsive to most known treatment methodologies.
Ten Famous Psychopaths in History That Make You Scared
Here, we have prepared for you a list of psychopaths, including some of the noted psychopaths in recorded history.
1
Gary M. Heidnik (November 22, 1943 – July 6, 1999)
Gary M. Heidnik had a cellar where he held six young women captive. He would sexually abuse them and torture them in front of each another, or sometimes together. At night, he would throw them into a ditch and fill it with heavy sharp objects. During the day, he would take them out of the ditch and put them through horrific pain and abuse. He fed them dog food and eventually stored their limbs in a freezer, where he labeled them as dog food. It was also discovered that after killing a woman, he cooked her head and ribs.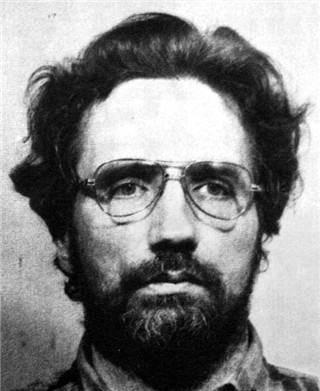 2
Jeffrey Dahmer (May 21, 1960 – November 20, 1994)
Jeffrey Dahmer was arrested by the police who found several human skulls and corpses in his house. He captured and killed 15 young men, some of whom he would rape and then store in containers filled with acid. It was also discovered that Jeffrey practiced cannibalism and would eat the flesh and organs of his victims. He was cleared as being sane and was thus found guilty of 15 murders. He was consequently sentenced to life imprisonment.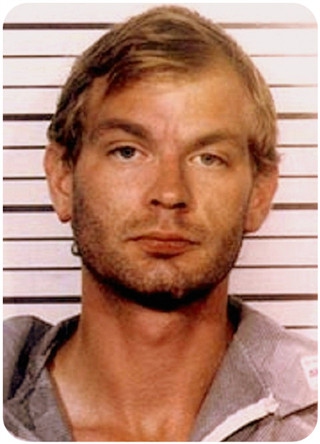 3
Ted Bundy (November 24, 1946 – January 24, 1989)
Bundy is one of the first names mentioned whenever the topic of famous psychopaths arises. A handsome man with an attractive personality, it later turned out that he had killed at least 30 women by the time he was finally executed at 43 years of age. This was a sad case because Ted began his series of murders of young women immediately after he broke up with his girlfriend. Most of these women shared one thing in common: they resembled his ex-girlfriend in one way or another. Ted, too, was a necrophile who abused the bodies of his victims until they began to rot.
4
Edward Theodore Gein (August 27, 1906 – July 26, 1984)
Edward Gein was an American man who the police suspected of having been involved in the murder of a woman named Bernice Worden. On searching through his house for any possible evidence, they made a startling discovery. They saw a woman's body hung upside down and slashed right down the center. They later discovered that Edward would dig up freshly buried bodies to create disturbingly odd things from their skin and bones, such as clothing and furniture. He was put on trial and declared not guilty due to being mentally insane.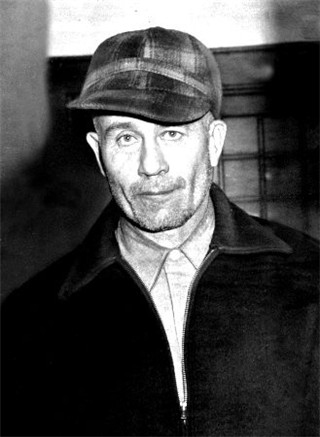 5
Joseph Mengele (March 16, 1911 – February 7, 1979)
Joseph Mengele, a medical doctor by profession, is responsible for the death of possibly hundreds of thousands of men; he is commonly referred to as the "Angel of Death". When he was working at Nazi concentration camps, he would order the killing of all those people who were unfit for labor. At the same time, he selected other victims for the purpose of performing inhumane medical experiments, which would more than often result in prisoners' painful deaths.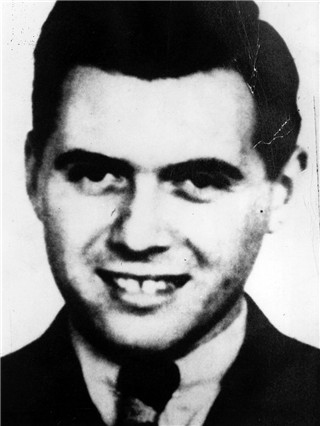 6
Earle Nelson (May 12, 1897 – January 13, 1928)
No list of famous psychopaths can be complete without Earle Nelson, who is also known as "The Gorilla Killer". It is said that his behavior became immensely erratic after he was hit by a car at the age of ten when he sustained major injuries. It was in his twenties that he began exhibiting sexual violence towards women, and then he began strangling and killing women. He mostly targeted landladies by posing as a potential tenant. Once the victims were dead, he would indulge in necrophilia, discard the bodies in their houses and then disappear until he found a new victim.
7
Albert Fish (May 19, 1870 – January 16, 1936)
Albert Fish is known by many names, including "The Bogey Man", "The Brooklyn Vampire" and "Moon Maniac". This is mostly because of his violent, sadistic behavior: he sexually assaulted young boys for twenty years before progressing on to serial killing sprees. Fish was a sadomasochist; he enjoyed inflicting and receiving pain for sexual excitement. He created many torture instruments, such as whips with sharp nails – a device that he called his "Instruments from Hell". He preferred to put his victims through indescribably painful deaths, as opposed to killing them quickly.
8
Bela Kiss (1877 – ?)
Bela Kiss is a slightly lesser known Hungarian serial killer who killed 24 young women. A search of his room revealed a private room that contained Kiss' letters to 74 women and several books about poisoning and strangling people. Also found in his house were large containers in which tortured and strangled women were found in a pickling liquid.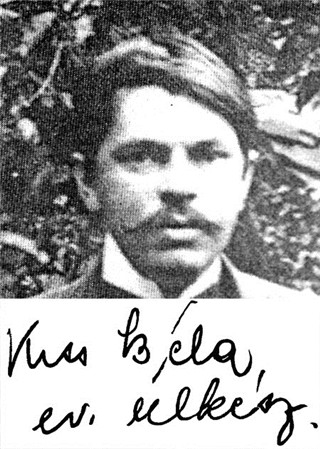 9
Micajah Harpe (1768? – August 1799) & Wiley Harpe (1770? – February 8, 1804)
The Harpe brothers are considered to be the first serial killers of America. Allegedly, they began their killing spree when they first murdered a man, cut him open, filled his insides with rocks, and then threw him into a river. The thing that distinguishes the Harpe brothers from other serial killers is that almost anything could set them off: their impulsivity was frightening. One of the brothers actually killed his own baby daughter by smashing her head into a tree trunk because her crying bothered him.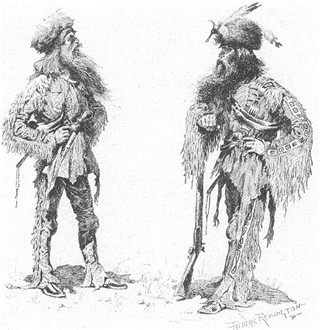 10
Elizabeth Bathory (August 7, 1560 – August 21, 1614)
Elizabeth Bathory is perhaps amongst the most famous psychopaths as far as females go. She is notoriously known for the brutal serial killing of hundreds of girls and women. She was a countess that belonged to the Bathory noble family of Hungary during the late 1500s. Though unconfirmed, it is said that she killed up to 650 women, who she would also mutilate and torture, for that she believed that blood from virgin can keep her skin forever young. There were more than 300 witnesses who were willing to testify against her, but she remained safe due to the position and power that her family retained in society.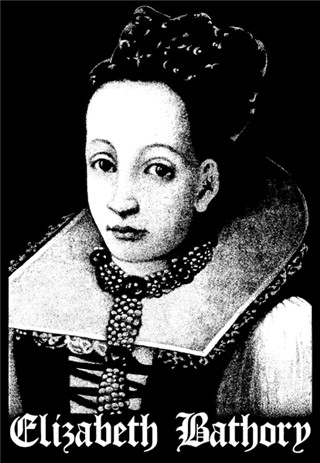 ANY IDEAS ABOUT THIS TOPIC?