It's no big secret that I am a big fan of all things produced by Disney, so much so that I even thought to name my child "Walt". I especially love songs from all of the Disney films in addition to Disney stores, land, and the films themselves. With over 10GB in memory for my Disney related songs, I can enjoy my favorite tunes for nearly six whole days! What I love the most is that the memories they help me recall as a child and that they give me the opportunity to create new memories with my own kids.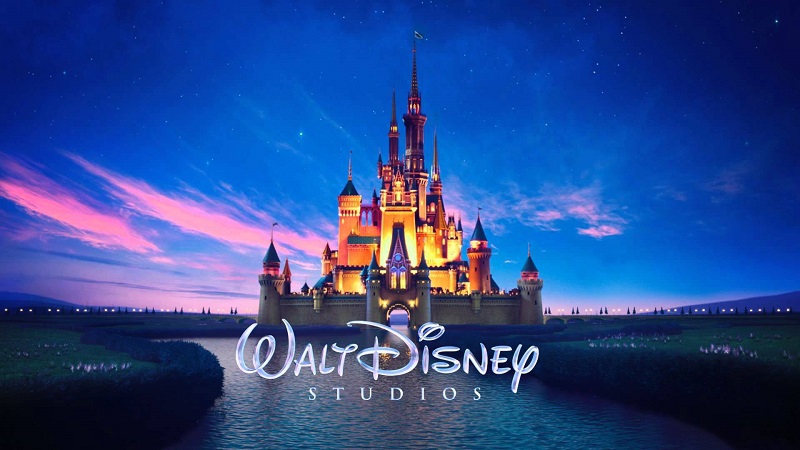 Disney Songs About Friendship
1
My Funny Friend and Me - The Emperor's New Groove
This song talks about that friendship is what matters most sometimes and that the world is not always there for good times. We have to stick by our friends when things turn upside down. These funny friends carry each other and help each other shine through the darkest nights. Even when going through hard times, your friend is there to stay. The song captures the sentiment that because we stick together through it all, we will be with each other until the end.
2
When You Wish Upon a Star - Pinocchio
Pinocchio is all about giving people chances and acceptance. In this Disney song, wishing and dreaming big is a beautiful thing. Disney always makes us feel that anything your heart desires will come true no matter who you are. Friendship is about giving people a chance no matter what they look like or where they come from. Fate will see you through it all like a good friend, and this song helps teach us that all things are possible when we accept others.
3
You've Got a Friend in Me - Toy Story
The list of best Disney songs about friendship wouldn't be complete without a tune from Toy Story. Here it is all about reminding our friends that we are always there for each other. No matter what we go through, we show our friends that we are buddies for life. Woody and Buzz have troubles and adventures but they go through them together. Friends help each other go through thick and thin and, like in Toy Story, keep things fun along the way. This fun song is about how no one will love you the way your good friend does, and true friendships are here to stay.
4
You Ain't Never Had a Friend Like Me - Aladdin
The genie is there for Aladdin more ways than one. We all have that good friend who is always in our corner and that's what this song is all about. The genie helps make wishes come true, but he is a true confidant for Aladdin. Although the genie works for Aladdin in a way, he also is there to do things other friends wouldn't do for him. The genie knows what Aladdin wants to achieve, and as his friend the genie is there to support Aladdin through this journey.
5
Best of Friends - Fox and the Hound
Among my list of Disney songs about friendship is the song Best of Friends. The fox and the hound are two animals you wouldn't expect to see play together in the wild, but without fail, Disney takes us to a magically beautiful place of love and friendship. This song captures the sentiment that two friends are so happy to be friends that they do not see each other's differences. Even though they are technically breaking rules of nature, they are so deeply connected as friends that they would do anything to keep playing and spending time together.
6
If I Didn't Have You - Monsters, Inc.
Even with all of the good and bad things that life throws at them, Mike Wazowski and James P. Sullivan have each other and that's what really matters. It is all about keeping your best friend by your side and loving each other through it all. Experiences and fun times are not the same without your best friend. Even when you get sad or feel down, you can always think of your good friend and realize you have a lot to be thankful for in life.
7
That's What Friends Are for - The Jungle Book
The Jungle Book features a few Disney songs about friendship. Here the animals of the jungle come together and remind Mowgli that they are there for him, that he is not alone, and that he has friends to support him. Friends should be the first one to step up and help their fellow friends find the way. This is another song about being inclusive and finding a connection with everyone.
8
Hakuna Matata - The Lion King
It means no worries, and, in the Lion King, this upbeat tune is sung by two best friends, Pumba and Timon, who help each other. They keep each other feeling positive through the hard times. Their friendship is like a bubble where they are free of worries because they have one another. They sing this to Simba to remind him what is important in life. This Disney song becomes iconic with the film in making life struggles a little easier with your friends by your side.
9
Under the Sea - The Little Mermaid
While this song isn't directly about friendship, it tells you to appreciate what is in front of you. Here Ariel's friends in her world sing to her and remind her what a wonderful life they all have together. Sebastian tells her how beautiful their underwater world is and how good life is with each other around and with all of the happiness they share. Who could ask for more if one is surrounded with friends and is having a good time? This has to make any playlist for Disney songs about friendship.
10
Friends on the Other Side - The Princess and the Frog
Even if someone claims to be on your side, it doesn't always mean it's true. Sometimes understanding friendship is about being able to figure out who is your friend and who is your enemy. Here the villain Dr. Facillier is trying to convince Prince Naveen that he can help him and make all his dreams come true. However, with even your friends, sometimes you must be careful who you trust. This fun and darker side of Disney gives us a chance to hear from the villain, and in Disney fashion still provides us with a valuable lesson.
ANY IDEAS ABOUT THIS TOPIC?