When submitting a resume or cover letter online, most people give their documents generic names, such as "resume.docx" or "coverletter.docx." Going a step further and providing a cover letter name or resume name can help set you apart from the rest job applicants.
Remember that most job positions allow for online submissions, and hundreds of documents will be sent. If you name your resume and cover letter ahead of time, you can save your future employer time rename the documents and avoid possible confusion when trying to identify a specific document.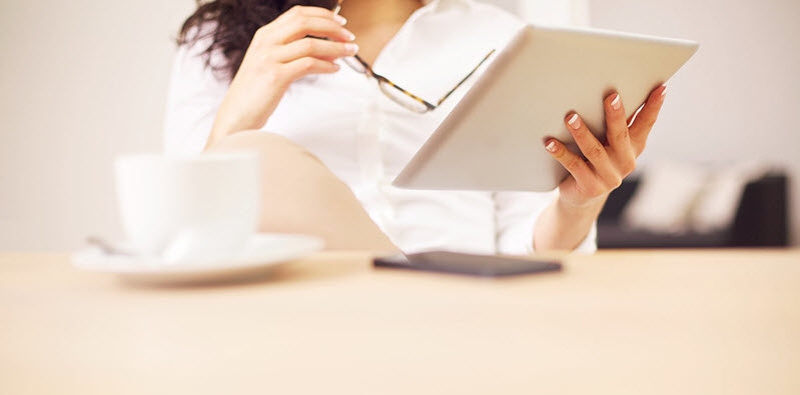 How to Name Your Cover Letter and Resume
1
How to name your cover letter and resume
To reduce the chance of your resume and cover letter getting mixed up with other job applicants, name them with your last name and the position you are interested in, like JohnDoeSoftwareEngineer.pdf.
A good resume title will incorporate important experiences and qualifications, which is an effective way to have your resume read by recruiters. A resume name need to include the objective of your resume and highlights from your overall qualifications. A good resume title helps the content of your resume to be searchable either in the hiring manager's inbox or the employer's job database.
2
How a cover letter name helps
Why does this matter? Imagine submitting a resume and cover letter with generic file names. The person reviewing those documents wants to find yours. How would they do that? If you are lucky, your resume and cover letter will be searchable, and it will be no big deal that you have not used a unique cover letter name or resume name; if you are not lucky, they will have to open every single named file until they find yours.
Imagine if they have hundreds of cover letters and resumes to search through. Using a cover letter name in this situation will annoy the person looking for it and might even mean you lose a job opportunity!
3
How to send your resume
To have your resume and cover letter read the way you intended, try to send them as PDFs. PDF (Portable Document Format) is a special format with certain advantages:
First, they are less likely to contain viruses or other harmful software.

Second, they will open and appear the way you intended; there is no risk of the recipient's operating system of word processing software messing up the formatting of your resume or cover letter.

Third, PDFs are much harder to be accidentally modified compared word processing formats.
Of course, if specific instructions are given as to the format of the documents, follow the instructions, but you are allowed to send documents in PDF format, you should do so.
Comparison Samples of Cover Letter Names
The following is a list of ordinary and improved resume titles. As you will see, the improved versions have a lot more punch to them. The improved titles sell the job applicant more effectively by providing more information to the person reading the resumes.
1
Sales
Ordinary: John Doe Seeks Sales Position
Improved: Top Sales Representative for Five Consecutive Years
Business
Ordinary: Experienced Business Executive
Improved: Founding Partner of Acme Investment Bank
Administrative
Ordinary: Seeking Secretary Position
Improved: Microsoft Office Trained Administrative Assistant
Medicine
Ordinary: Heart Surgeon
Improved: AMA Certified Heart Surgeon
Recent College Graduate
Ordinary: Graduated from Acme University in 2013
Improved: 2013 Graduate of General Mills School of Business – BS in Finance
2
Sometimes, a resume title can be used to explain special circumstances in the resume. For example:
Military to Civilian
Before: Former Marine Sergeant
After: Ex-Marine Intelligence Officer for Department of Justice Opening
Employment Gap
Before: Stay-at-home Father Reentering the Workforce
After: Public Relations Executive with 11 Years of Experience
Career Change
Before: New York Philharmonic Violinist
After: Former New York Philharmonic Violinist for Music Faculty Position
Common Mistakes You Should Avoid
1
Not addressing the letter to a specific person. Unless specifically instructed otherwise, or the information cannot be obtained, spend the extra effort to specifically address your cover letter and resume to an actual person.
2
Assume the sex of the reader. Do not assume the person reading your resume is a man or woman. For example, do not assume the president of a company is male or that the secretary is female.
3
Over use the pronoun "I". When applying for a job, you want to convince the hiring manager the value you can contribute to the organization. Using the pronoun "I" too much can lead to talking about what you have done rather than what value you can bring.
4
your credentials. Do not exaggerate your education or qualifications, just present yourself as positively as possible is fine, but do not stating something that is not true.
5
Fail to provide an immediate method of contact. Always provide an e-mail address and phone number where you can be quickly reached. Employment decisions such as who to hire or interview can be made in windows only lasting several hours. Provide an immediate method for you to be contacted with any questions or follow ups.
6
Fail to attach a promised document to an e-mail. If you state you have attached your resume and cover letter to the e-mail, do not forget to attach it! If you do, it shows you are careless and sloppy.
ANY IDEAS ABOUT THIS TOPIC?