You may have to write a cover letter for promotion to officially apply for a new position when you are being considered for a job promotion. A job promotion cover letter should explain clearly why you're qualified for this position and should review your experience with the company.
Do not assume the department manager or hiring manager who will be reviewing your qualifications knows your background. This is true especially when you are applying for a promotion with a large company.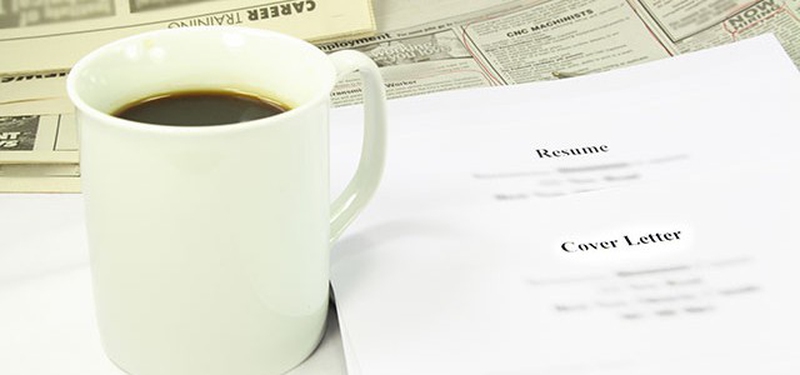 How to Write a Cover Letter for Promotion
1
Give your reason for writing the cover letter for promotion, saying like you heard about the job vacancy through a posting internally. By mentioning how you heard about the job opening, you will let the employer know that you are an employee already, which is helpful if you work for a large company.
2
State the department you work in currently, plus how long you have been there. Mention your initial position of that department, and how long it takes for you to move into your current position. This can help the hiring manager see your progress on your past career.
3
List some of your qualifications. If you have any special certifications, state them as well. If you've gone through any specialized company training, mention this and how it has prepared you for the promotion.
4
State some of your accomplishments while working for the company. If productivity for the company has increased because of your efforts, state this. Provide statistics to back up your claims. These show the employer that you're an asset to the company. When putting these down, use bullet-point formatting instead of a comma sequence, which will make your accomplishments stand out visually.
5
Choose a time that is mutually convenient to ask for an interview. List your current shift hours and your contact number. Your hours let your employer know the best time to interview you.
Samples of Cover Letter for Promotion
1
Mr. Henry Smithe
222 Any Road
Every Town
AA1 1BB
Mrs. Julie Bronson
ABC Company
Any Street
All Towns
YY1 1ZZ
(Date)
Dear Mrs. Bronson,
The internal advertisement for Department Manager position posted on intranet grabs my attention, and I'd like to consider for this promoted post.
I've spent the last two years working in various departments of the company's Head Office, as you may be aware, gaining skills and experience that are valuable in project management. You will see my CV that I've taken advantage of many in-house courses and have applied them by setting up new processes in Marketing and helping to supervise new staff in the office of administration.
I have shown the ability to work in different departments and to make strong working relationships with suppliers and colleagues. I think that the achievements found in my CV prove my ability to take on new responsibilities and my potential to further my career with ABC Company.
I am sure that my abilities and skills would fit ideally in this position and I'd love to discuss my interest further in an interview. I'm confident that my current supervisor would be happy to give complete feedback on my work performance.
Thank you for your consideration and time. I look forward to speaking with you.
Yours sincerely,
Henry Smithe
2
Jennifer Promo
456 Example North Street
Savannah, GA 23456
000-000-0000
[Email]
January 12, 2015
Mr. David Honore
Hiring Manager
Radio One
2 Quaker Ave
Savannah, GA 23456
Dear Mr. Honore,
While going through the internet looking for Promotions Assistant job openings, I found your advertisement. My diploma in marketing and sales and my five years of experience in performing promotional activities makes me perfect for this job and I am sure that my abilities will become an asset for Radio One.
My experience in the advertising and marketing fields is extensive. When I was working with ABC Company, I planned and carried out promotional campaigns, plus helped design promotional materials that increased the efficiency of the department by 30%. As the job description requires, I am proficient in managing sponsored events and can maintain a good liaison with many companies that give sponsorships. I am also highly skilled in making public conversation in a friendly but professional manner. My experience with other organizations has enhanced my ability to perform inside and outside the office. I'm hard-working and pay special attention to details and am capable of working around the clock sometimes, as I understand the demands of this position.
Please find my resume enclosed which will give you more insight into my experience. I'm available any time at 000-000-0000 so we can plan a meeting time or for more material to support my claims.
Thank you for your consideration and time in this regard.
Sincerely,
(Signature)
Jennifer Promo
Enc. Resume
3
Jack Landing
Paris Town, France
December 12, 2014
Mr. Jack Stevens
HR Manager,
Falcon's Agency, Paris
Subject: Job Application for Promotion Manager
Dear Sir,
I've noticed your advertisement can be found in yesterday's local paper, and learn that there is a vacant position for Promotion Manager in your worthy organization. I am an experienced person who possesses the experience of two years in this field. I worked as a Promotion Assistant for two years in London in a renowned textile company. I am, however, interested in working with a reputable company and using my skills there.
I've decided to write this cover letter for Promotion Manager as soon as I read your advertisement, which is a huge opportunity for me to join your company as a Promotion Manager. As a graduate in Business Marketing in London, I have a two-year degree in Marketing and Promotions from the British Institute in London.
I possess very creative writing skills and in addition I have great communication skills. To get an opportunity to interview for this position would be a great pleasure for me to show you how experienced I am. It would be my privilege, sir, to work with your team. Enclosed please find my resume and experience. I look forward to hearing from you.
Yours Sincerely,
Jack Landing
Contact: 00000000
Tips
Adhere strictly to the deadline for application. Turn in your resume and cover letter for promotion personally to the hiring manager.

Do not assume that the hiring manager knows a lot about you. Use your job proposal/cover letter as a way to express your excitement about the position, plus with your qualifications.

Do not submit long documentation. Keep your letter one page with three to four total paragraphs. Do not restate your resume.
ANY IDEAS ABOUT THIS TOPIC?