Some of these books I've read. Some I haven't. But I plan to read them all. You should, too. If you are new to making reading goals, don't let the idea of 12 good books overwhelm you. You don't have to read all of these at once, think of this list as one book to read each month. (And note: This post includes affiliate links!)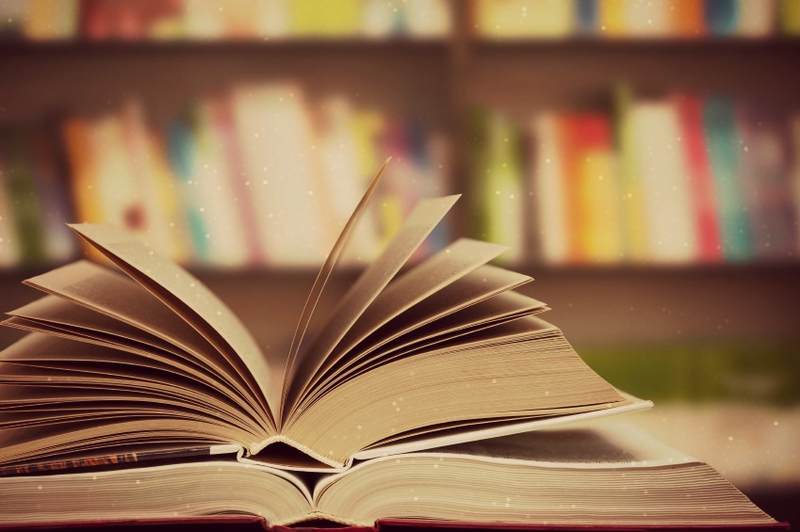 Part 1
1
THE LAST TIME WE SAY GOODBYE BY CYNTHIA HAND
Hand is a NY Times bestselling author whose story of love, loss and mystery looks to be a book we're all going to want to read this year. Popular for her young adult books, this novel appears to be breaking her out of that demographic. I, for one, plan on checking it out!
2
DARK PLACES, BY GILLIAN FLYNN
Gillian Flynn is no stranger to being recognized in the must-read world. Her hit Gone Girl was all over the place last year. I'm going to recommend you pick up a copy of Dark Placesbefore the movie comes out this year. I read it recently and I just might have liked it better than Gone Girl. At the very least I wasn't ready to toss the book out from a ten-story-window when I finished.
3
THINGS YOU WON'T SAY, BY SARAH PEKKANEN
Sarah Pekkanen is one of my favorite fiction authors. Her novels have entertained me and captured my attention one after the other. Her writing style is realistic and down-to-earth, and I expect nothing less from this next release. Things You Won't Say has a release date at the end of May 2015, and should absolutely be added to your spring or summer reading list.
4
A FALL OF MARIGOLDS, BY SUSAN MEISSNER
I stumbled across A Fall of Marigolds as I was digging through some possible book titles for this list. Though it was released in February 2014 it didn't hit my radar until late in the year. I'll be honest, I'm still not sure I'll be able to read it as there's a primary character who was impacted by 9-11, and because of that I'm hesitant. However, the story connecting women across a century with the primary touchstone being a scarf? I'm drawn to it.
5
5. THE BOSTON GIRL, BY ANITA DIAMANT
I am a huge fan of Anita Diamant. Her latest release came out in early December, and I've already seen favorable reviews. The Boston Girl, a tale of a grandmother telling her life story to her granddaughter, sounds touching and quite possibly like required reading. I'm not sure what else to say except that I've been a long-time fan and look forward to getting my hands on this one.
6
FIRST FROST, BY SARAH ADDISON ALLEN
Sarah Addison Allen has been one of my favorite authors for years. Her latest novel, First Frost, comes out this month (the 20th) and I can't wait to grab a copy. Addison Allen's literary voice is a beautiful one. She's got a mystical way of writing that captures the heart and mind. In case you couldn't tell, I'm a big fan. I look forward to reading First Frost this year.
7
THE BOOK OF UNKNOWN AMERICANS, BY CRISTINA HENRÍQUEZ
I'm not sure exactly what is is that draws me to The Book of Unknown Americans, but I'm pulled in by the brief details of these immigrant teenagers in the midst of turmoil and hatred, hope and love. I look forward to learning more about Henríquez and reading her work. The paperback version of this book comes out this March.
8
BEFORE I GO, BY COLLEEN OAKLEY
The synopsis of Before I Go brings me to tears, so it might not be the kind of read that everyone would recommend. And since it's not out yet and I haven't read it I obviously can't say for certain how it will be. But the story of a woman who is looking to find her replacement for her husband before she passes on seems captivating. From what I can tell this is a definite tear-jerker and we should have tissues handy should we decide to pick it up when it comes out (currently scheduled for early January '15, so really soon!).
9
INSIDE THE O'BRIENS, BY LISA GENOVA
Lisa Genova is one of my favorite authors of ever. There are a small handful of people who I automatically purchase their books when they come out no matter what. As in, I don't wait for the paperback version to come out. Genova is absolutely one of those authors. Her debut novel, Still Alice, is one I mention frequently when people are looking for powerful read. Never one to shy away from important topics, Inside the O'Briens: A Novel, is a story about a family man with Huntington's Disease. I'm keeping an eye on the April release date with hopes of getting my hands on a copy sooner.
10
LANDLINE, BY RAINBOW ROWELL
Landline has been getting mixed reviews from my friends. I'm not sure if it's because Rowell has ventured into writing from an adult perspective and we really tend to prefer her young adult style, or what it is exactly. I was introduced to her writing when I learned about Eleanor and Park this year and am thinking she is going to be the kind of author I need to follow no matter what she writes. So, pick up Landline. Or wait for her next book coming out this year. Except I think it is going to have monsters and be more YA, so keep that in mind!
11
YES PLEASE, BY AMY POEHLER
I'm a big Amy Poehler fan. And I think every year you should pick someone you enjoy and maybe adore just a little bit and read their book. And so – in this case – it's Amy. (Yes, we're on a first name basis, of course!) I haven't read Yes Please yet, but she's entertaining and hilarious, and from what I've read about the book – real – like a real person we'll want to know even more. And so, I plan on getting my hands on a copy this year.
12
12. THE GIRL ON THE TRAIN, BY PAULA HAWKINS
A mystery that has been described as a psychological thriller, The Girl on the Train, looks like a must-read for the coming year. Hawkins' debut novel seems like it will be the kind of book that keeps you up at night until you finish it – and everyone needs that kind of read now and then, right? I can't wait to dive right in – but I'll have to because it doesn't come out until next week.
13
So – there you have it – a dozen good books you can add to your Goodreads to-read shelves for the coming year. Let me know if you have any you'd add to my list, and if you've read any of them that came out in 2014. Because I definitely fell short of the hopeful 100 books I wanted to read last year – and I hope that these will help push me to that this year!
Happy reading!
ANY IDEAS ABOUT THIS TOPIC?