When is the best time to visit Paris? "Paris in the springtime" may be the most persuasive answer to the question. For first timers, however, the choice would still depend on budget, places of interest to visit and other factors like tolerance for crowded places.
When Is the Best Time to Visit Paris?
The period from June to August, when the weather is perfect, may be the best time to visit Paris. Summer, however, is the most expensive and most crowded time. For budget conscious travellers, the fall or spring may be a wiser option. On the other hand, plane fares and hotel rates are at an all-time low during the winter, so if you are not too particular about spending your time touring in thick jackets, this is the time for you.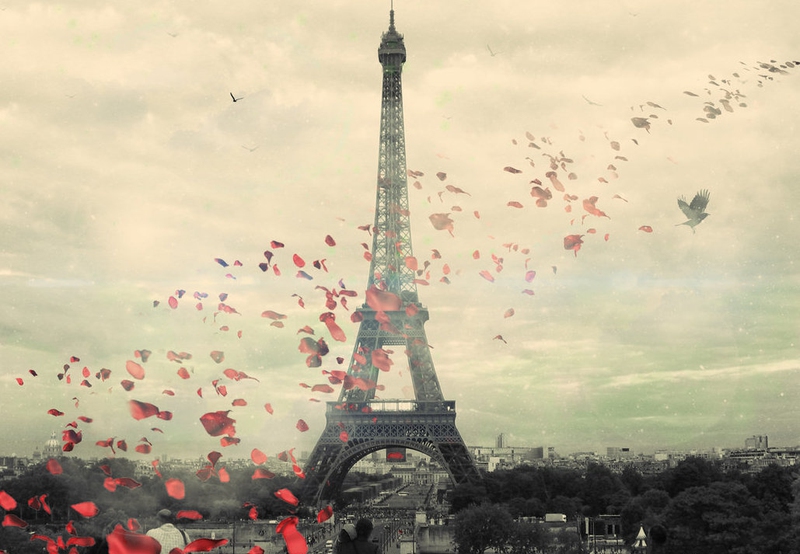 Paris in Four Seasons
Paris in Spring
First time travellers visiting the famous Parisian springtime will not be disappointed. Champs-Elysees is lined with thick and lush horse chestnut trees and many of the parks have flowers in bloom. Hotel and airline rates might still have their low season rates and most of the sights are still free of the throngs of summer visitors. One can also chance upon The French Open in May which is another crowd drawer. The unpredictable weather, turning from sunny and warm to windy and rainy, may be the only downside of visiting at this time of the year.
Key Events:

Foire du Trone (March)

International Marathon of Paris (April)

VE Day (May)

French Open Tennis Championship (May)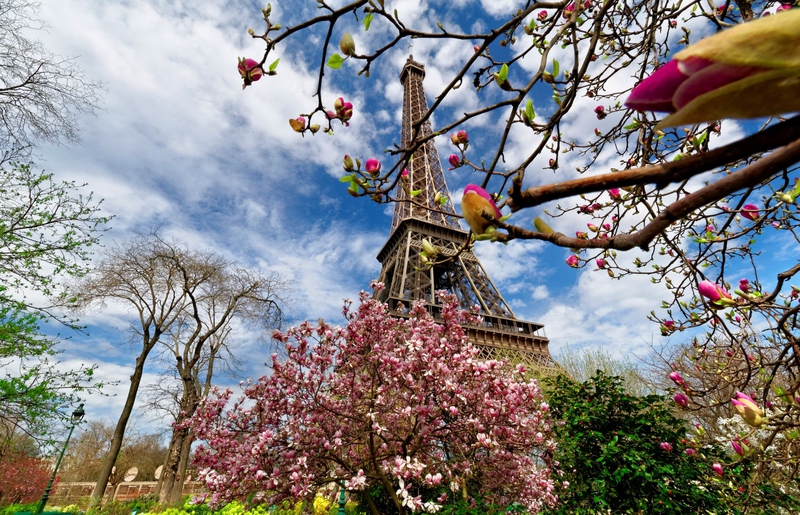 Paris in Summer
Visiting Paris in the summer may be what most people find ideal. The atmosphere is relaxed and carefree. Summer in Paris is the prime time for festivals and open air events like the Street Music Festival or the open air cinema at the Villette Park.
Because most Parisians are gone during this time, visitors rule in the summer. Millions who flock the city will enjoy it in their own terms. It is also an excellent opportunity, especially for students to meet people from around the world and explore the city. Picnics at Paris' elegant parks or enjoying Parisian nightlife in clubs are always regular things to do.
Key Events:

Fete de St-Denis (June)

Fete de la Musique (June)

Tour de France (July)

Bastille Day (July)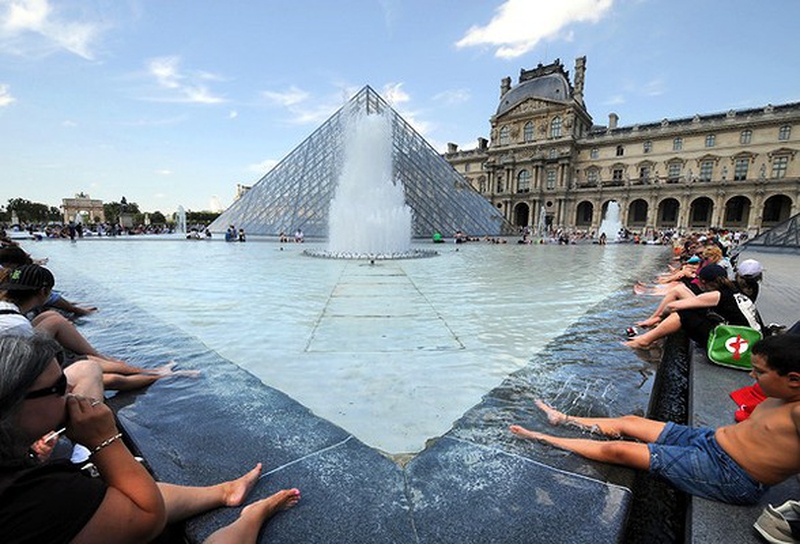 Paris in Autumn
The weather during fall is usually mild and dry, which makes it an ideal time to visit Paris. The summer crowds have dwindled and returning Parisians are in the best of spirits after their summer holidays. Museums, galleries and other art related institutions are open for the public to enjoy for free. What a great time to indulge and participate in annual events like the chocolate fair, Nuites Blanches or white nights, International RTW fashion shows; or have a taste of the Beaujolas noveau! Aside from these, added perks in going at this time include hotel rate reduction, particularly around October or November.
Key Events:

International Ready-to-Wear Fashion Shows (September)

Fete d'Automne (September-December)

Prix de l'Arc de Triomphe (October)

Armistice Day (November)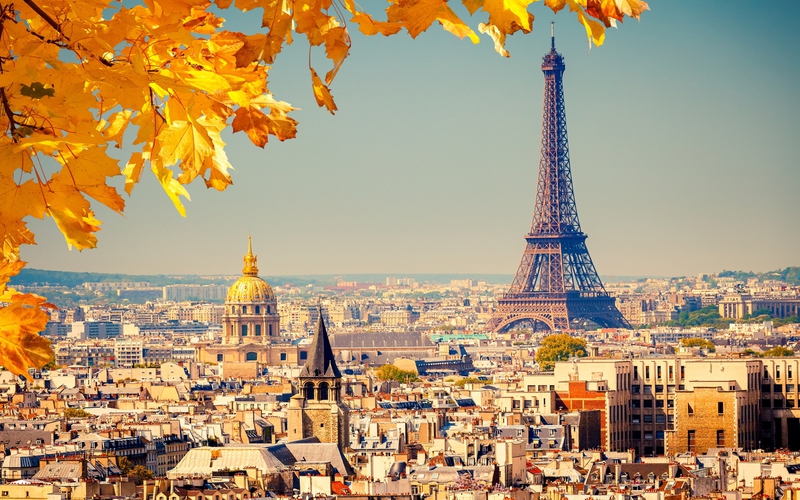 Paris in Winter
Being a low key season, winter for most is a cold, gloomy time to travel. However, the Parisian scenery at this time of the year is literally lighted up and decorated with the holiday festivity fever, which makes Paris take on another form. Indoor activities like visiting museums and cathedrals, reading in cafes amid the almost surreal and romantic surroundings are some of the things one can do in the city. Aside from lower air and train fare rates than in peak season, there is less stress in queuing up for museum entries and it is easier to make restaurant reservations, which means a lot more time to truly enjoy the City.
Key Events:

Le Salon Nautique de Paris (December)

Fete de St-Sylvestre (December)
You may watch the video below for some tips on visiting in Paris:
ANY IDEAS ABOUT THIS TOPIC?