Walt Disney World has always been known for its family-friendly atmosphere and the presence of Disney's most beloved characters. Along with its whimsy, charm and cuddly characters aimed at children, there are also some especially thrilling and white-knuckle rides throughout the park and its surrounding resorts. Below are the ten best rides at Disney World.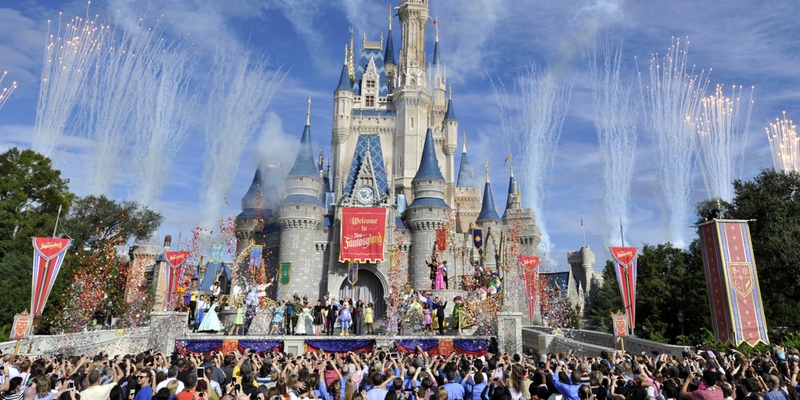 10 Best Rides at Disney World
These 10 best rides at Disney World are not in a particular order, but each of them is worth trying. But do watch out for your and your kids' safety.
1
Pirates of the Caribbean
Location: Adventureland in the Magic Kingdom


Fastpass: No
There have been many changes over the years, but Pirates of the Caribbean is still one of the most popular and thrilling rides at Disney. You can see pirates cavorting on deck or join in the battles. Keep an eye out for Captain Jack Sparrow.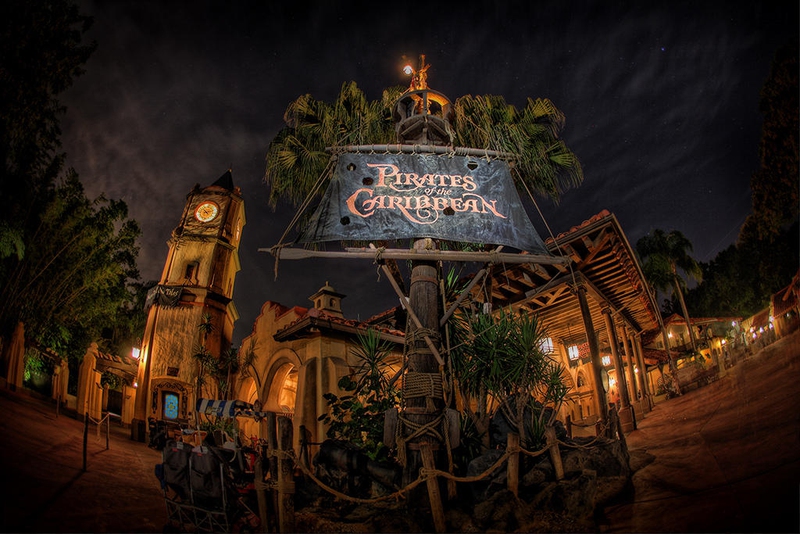 2
Tower of Terror
Location: Sunset Boulevard in Disney's Hollywood Studios

Fastpass: Yes
Based on the Twilight Zone television series, Tower of Terror is packed with dazzling special effects, free fall drops and dark elements. Not for the faint of heart, the ride also provides scary launches and a sensation of weightlessness.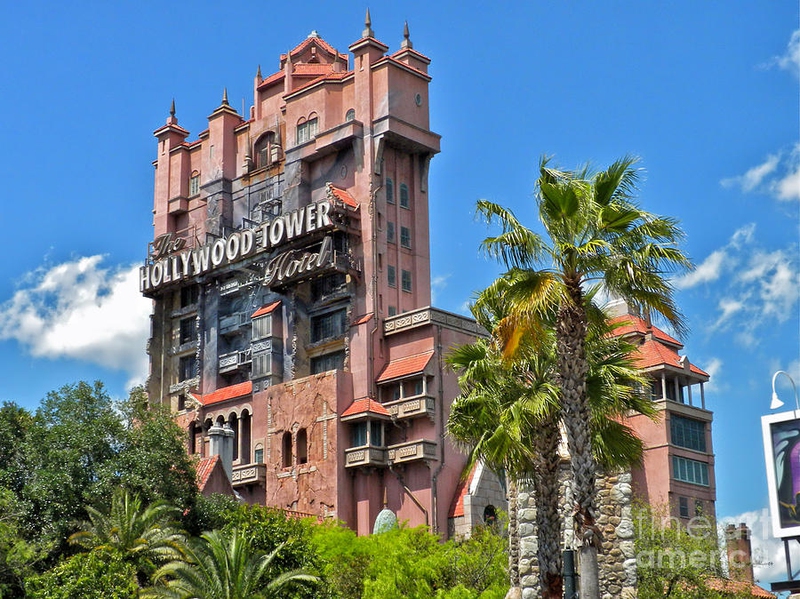 3
Soarin'
Location: Living with the Land Pavilion at Epcot

Fastpass: Yes
Soarin' is a fairly gentle ride that takes you through the sites of California in an exciting way. There is some height involved, so it's not for those afraid of heights. It is a fun ride that will engage your senses.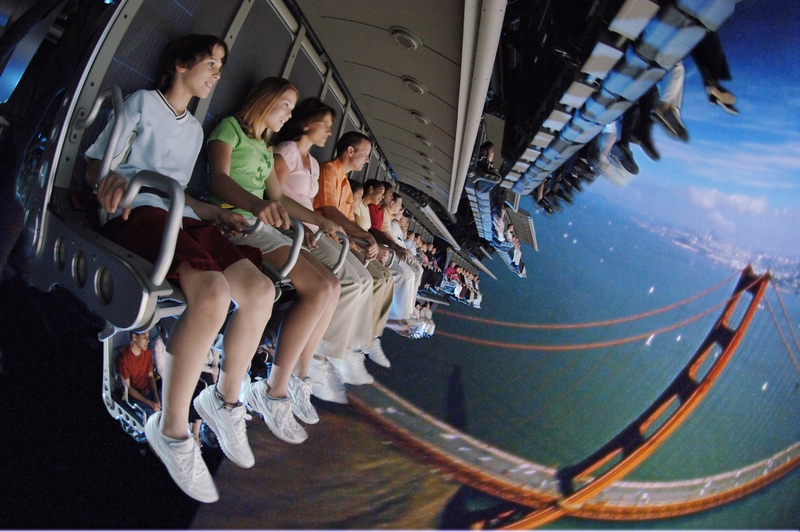 4
Summit Plummet
Location: Blizzard Beach Water Park

Fastpass: No
The ride begins with a 120-foot plummet that you have to walk up a series of steps to reach. The ride resembles a ski jump and moving at speed of around 60 MPH is over rather quickly. The thrill of the drop will stay with you for a long time.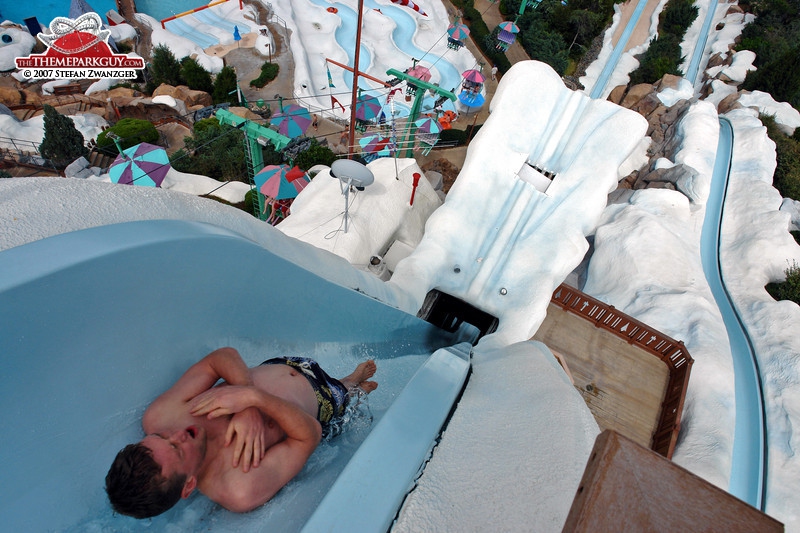 5
Splash Mountain
Location: Frontierland in the Magic Kingdom

Fastpass: Yes
Splash Mountain is a classic log flume ride through the world of Song of the South and Uncle Remus. It's loaded with fun animatronics and familiar music that will entertain the whole family.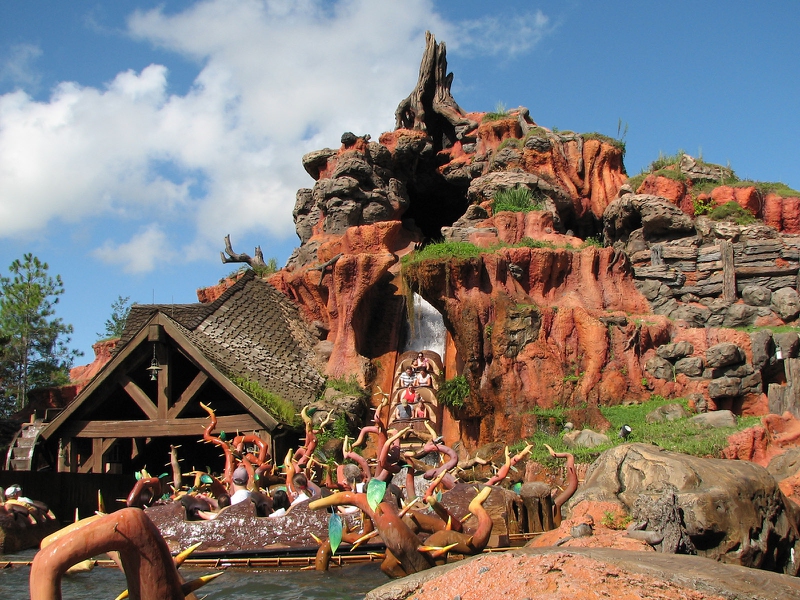 6
Expedition Everest
Location: Asia of Disney's Animal Kingdom

Fastpass: Yes
Expedition Everest is an amazing theme park ride with lush scenery and an interesting story combined with a thrilling roller coaster that goes backwards. It has dark elements with hints of the infamous Yeti.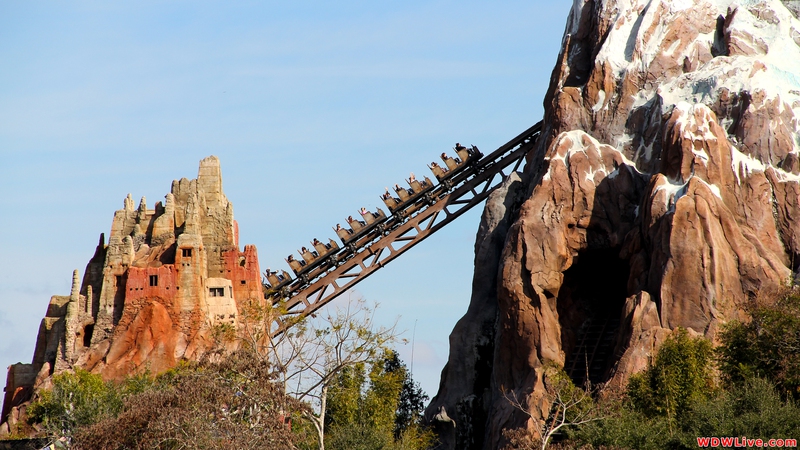 7
Space Mountain
Location: Frontierland in the Magic Kingdom

Fastpass: Yes
As one of the most famous indoor roller coasters, the ride offers more twists and turns than death-defying drops. The darkness adds to the thrilling atmosphere as does the element of surprise. What's more, it feels faster than it actually is, but thrilling, nonetheless.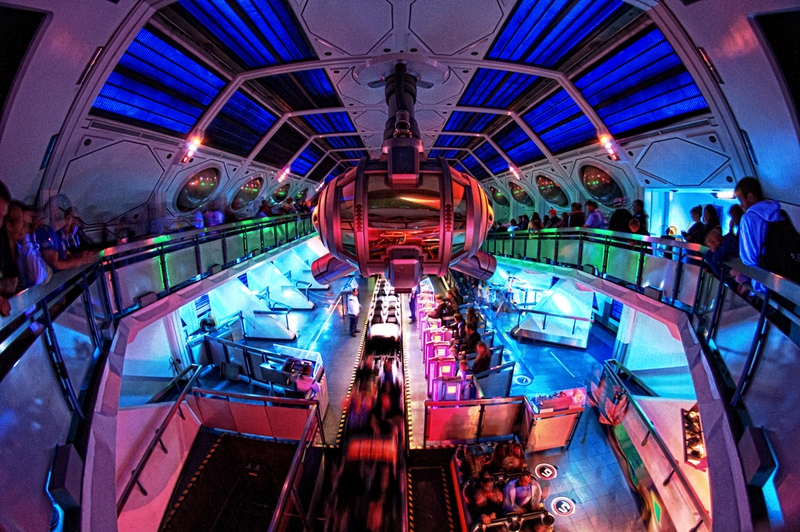 8
The Haunted Mansion
Location: Frontierland in the Magic Kingdom

Fastpass: No
The Haunted Mansion is a classic Disney attraction that's provided thrills and chills for years. Guided by cast members into the mansion, you are subsequently greeted by hundreds of ghosts! Most of the attraction is based on special effects and filmmaking techniques, and they are sure to get your heart racing.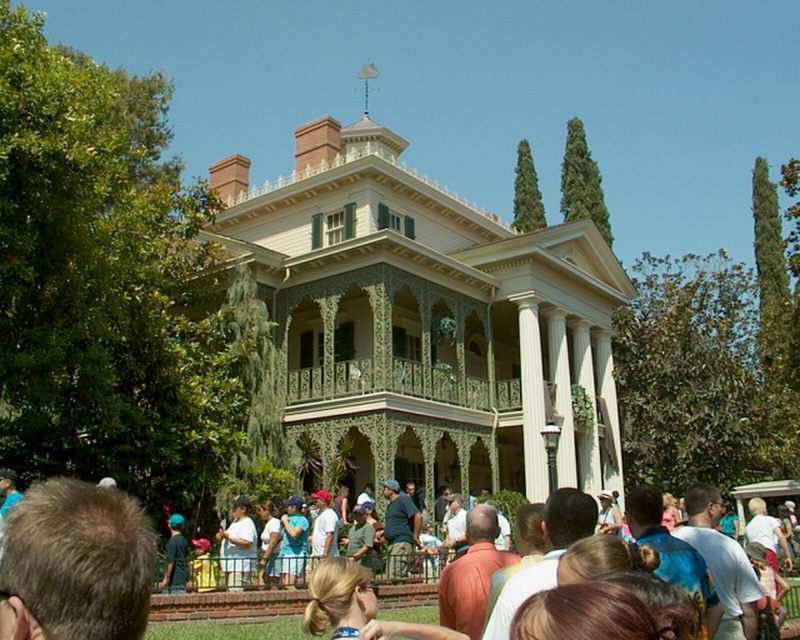 9
Crush 'n' Gusher
Location: Typhoon Lagoon Water Park

Fastpass: No
The ride is a water slide similar to a roller coaster, using powerful water jets to propel the rafts uphill. The ride actually has three different drops to choose from: Pineapple Plunger, Banana Blaster and Coconut Crusher, but all are sure to provide plenty of thrills.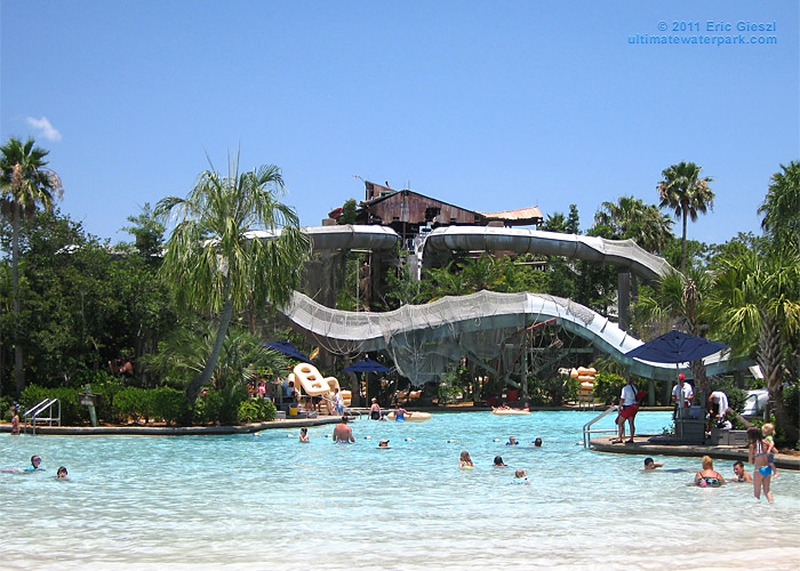 10
Toy Story Mania
Location: Disney's Hollywood Studios

Fastpass: Yes
It is easily one of the most popular rides at Disney, and the wait could be a long one, but it totally worth it. It is an interactive attraction, and the Toy Story gang is all here, so the kids will love it. There are also entertaining carnival-type games the whole family can enjoy.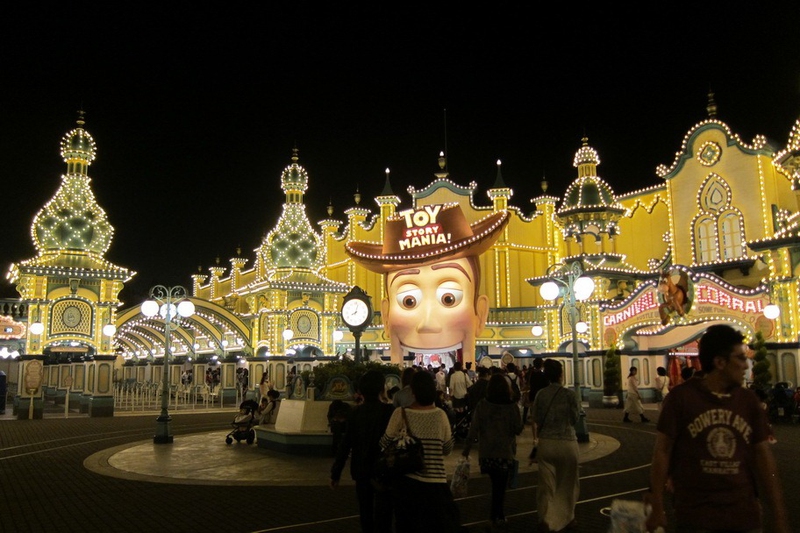 ANY IDEAS ABOUT THIS TOPIC?