Are you a horror movie buff? Or do you really like the genre but don't know where to begin? Either way, don't worry. We have your back. We've compiled an awesome list of the best horror movies that will make your movie nights really thrilling.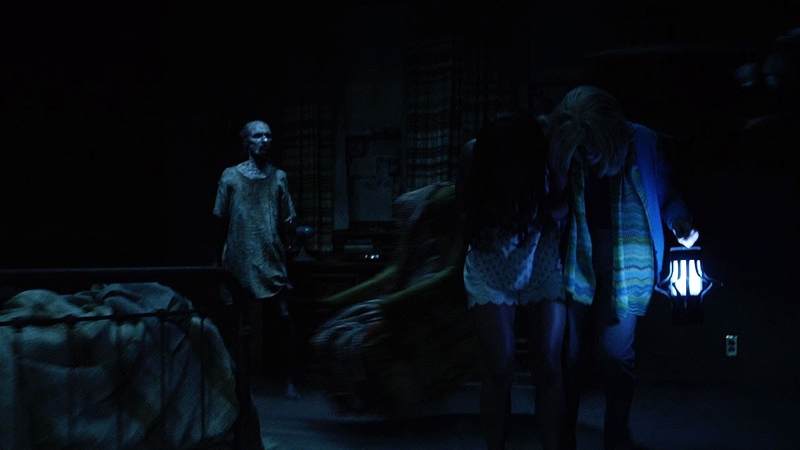 Best Horror Movies You've Never Seen
1
Dread
The movie is based on writer Clive Barker's short story of the same name. It's a supernatural-psychological horror movie which follows students participating in a "Fear Study". However, things go awry and they're forced to face their worst fears. With a deeply disturbing ending, it's sure to please hardcore horror fans.
2
Maniac
This psychological slasher is a film directed by Frenchman Franck Khalfoun. It stars Elijah Wood, who plays a serial killer named Frank in the movie. Audience reportedly vomited and fainted in the theatres when watching the movie, which Khalfoun took as a compliment. Beat that!
3
Audition
Shigeharu and Asami have found love in each other.... if it were not for that sack which mysteriously starts moving. The graphic acupuncture and sadism will be more than what you bargained for. I guarantee it.
4
Mutants
The French really know how to come up with the best horror movies you've never seen. Directed by David Morlet, Mutants is a movie that takes place in a zombie apocalypse dystopian future. It focuses on a couple who contacts the military for evacuation from a zombie infested place, which goes haywire. The two end up being bitten and then you get to see how they finally become "mutants" themselves.
5
Neighborhood Watch
Graeme Whifler sure knows how to create the worst mind fucks imaginable. You know why? Because it follows a guy who poisons a couple and then performs surgeries.... on HIMSELF. And it includes a very graphic masturbation scene. Watch at your own expense.
6
Joshua
This one came out in 2006 and is directed by Travis Betz. A man returns home to pay his respects at a funeral of someone he loves.... but he has a secret. He's a serial killer. Or isn't he? I don't know. You'll have to watch the movie to decide that for yourself because so much is going on. Fair warning: Don't watch it if you cannot take in fucked up scenarios.
7
Trailer Park of Terror
6 teenagers, still in high school, have their bus crashed, so they take refuge in a seemingly deserted trailer park. Of course, everything goes to the dogs when the residents of the trailer park come out and take their revenge in goriest manner possible. Watch it for the plot and special effects.
8
The Poughkeepsie Tapes
The movie is in the format of found VHS tapes that show its audience in-depth torture and murder of a serial killer's victims. 15 minutes into the movie make you wonder if you're watching a movie or really watching those tapes – it's just that good. Anyway, the movie is very disturbing in nature and no wonder it can make the list of best horror movies you've never seen.
9
Lovely Molly
This Eduardo Sánchez movie follows newlyweds Molly and Tim, who shift into Molly's childhood house after getting married. Things seem good in the beginning, but slowly and steadily, Molly's past demons come forward and haunt her. Her mental conditions start to worsen, and a parallel is drawn between her condition and the decaying dead bodies of animals in the basement. What is really going on?
10
A darker Reality
Another torture movie and another disclaimer: DO NOT WATCH IT IF YOU'RE FAINT HEARTED. The scenes of torture and torment are beyond graphic and will haunt you for days to come.
11
Sweatshop
Slasher fans, rejoice. This one's for you. This very, very, very gory movie, full of nudity and sex, by Stacy Davidson follows college students who are having a rave at an abandoned warehouse. But, it turns out to be the property of a crazy man who is sadistic as fuck. Getting the drift?
12
Bad Biology
If you're a hardcore horror fan, you must know Frank Henenlotter and be familiar with his other movies viz. Frankenhooker, Basket Case films and Brain Damage. Bad Biology is about a woman in the search of a man who can put up with one very idiosyncratic condition of hers – she has seven clitorises. She manages to find a man who has a huge penis that also happens to have a mind of its own. What will happen afterward? This is definitely one of the best horror movies you've never seen, but it is really worth a watch if you're into such weird stuff.
13
Where the Dead Go to Die
If you think cartoons are for children, haha. The joke's on you. The movie is about a rag tag group of friends who are haunted by a talking dog named Labby. Sounds boring, right? But wait! Labby has the power to take them to different time periods and dimensions, during which time he informs one of the children that his future sibling is a devil. Themes explored include incest, bestiality and fetus murder.
ANY IDEAS ABOUT THIS TOPIC?