For travellers and tourists, the cities of Barcelona, Madrid and Seville are the must-see places when visiting Spain. But apart from these magnificent sites to enjoy the cultural experience, more and more vacationers are lured by the beautiful beaches in Spain which line its 5,000 mile coastline. Here, visitors can choose to sunbathe in the urban beaches or unwind on the silky sands while feeling the local pulse.
Beaches in Spain
1
Islas Cies, Galicia
The beautiful remote island of Islas Cies is a perfect destination for people who love far, secluded beaches. Islas Cies is a 40-minute boat ride from Baiona, a fishing town in Galicia. This island, which rests along the gorgeous Atlantic Coast, is also an uninhabited national park. Having no hotels in the area, there are several campsites, which offer a charming view of the coastline. Although this may be a little rugged for some travellers, the panoramic view makes up for the lack of amenities, which is truly a welcome alternative.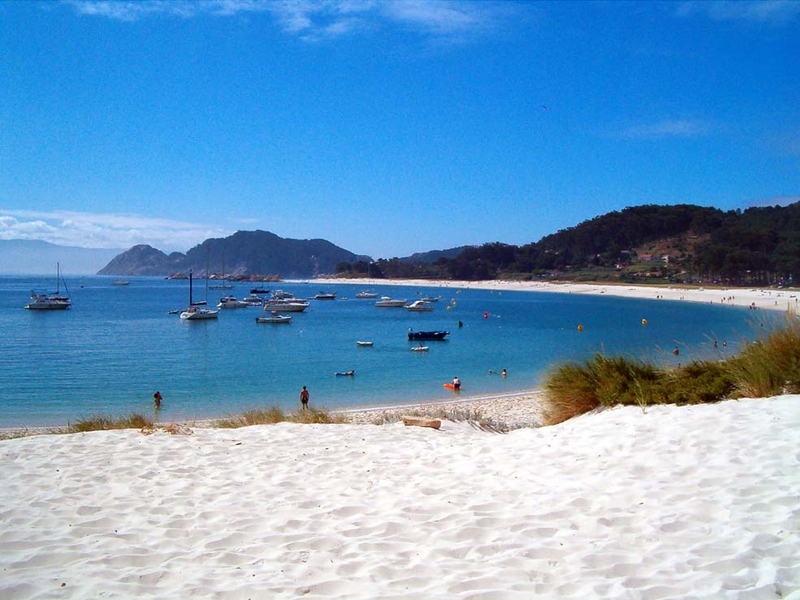 2
Cala Tarida, Ibiza
More than just being an all-night party place as others think, Ibiza offers not just a space for social gatherings, good food and drinks. On the contrary, its unspoilt playas, which hide behind rocky sandstone cliffs, are must-see places and can give people a chance to escape the busy crowd.
One of these hidden bays with a perfect spot for solitary sunbathing is Cala Tarida. Aside from the secret coves and magnificent surroundings which it is known for, the bay boasts of marine life and its crystal clear water is perfect for kayaking and snorkeling.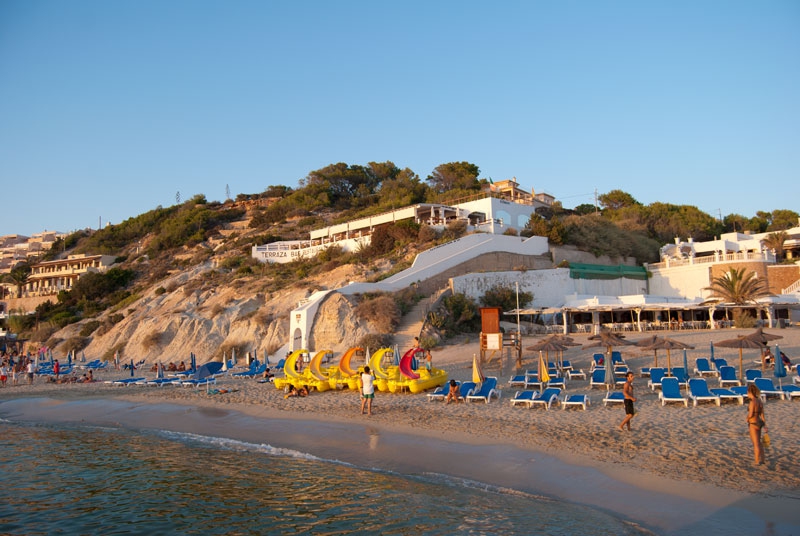 3
Beaches of Sitges, Catalonia
Tourists and travellers flock to the City of Sitges not only for the restaurants, discos and bars, but its lovely beaches as well. Nestled along the Barcelona coastline, it has more than 30 beaches for relaxation and enjoyment. Sitges is also quite known for its Gay and Nudist beaches, which receives a good number of tourists annually. Sitges offers good food, great company and night life. This explains why it becomes a little more expensive and crowded during peak seasons.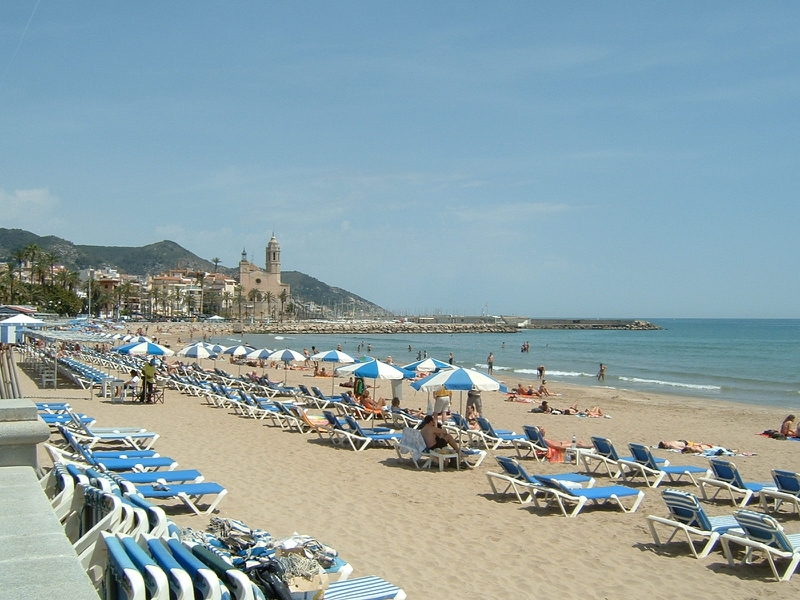 4
Cala de Algaiarens, Menorca
The pristine, golden sandy beaches of Cala de Algaiarens in the island of Menorca offer a perfect landscape for regular tourists and beach lovers alike. Being an ideal spot for relaxation, one can spend laid-back time sipping wine and enjoying good food.
For the adventurous traveller, the clear, sparkling waters of Cala de Algaiarens is ideal for snorkeling. Its uniquely rugged coastline offers surfers the experience of trying its powerful waves. For the most part of the year, Menorca receives far less tourists even in summer compared to its neighboring islands.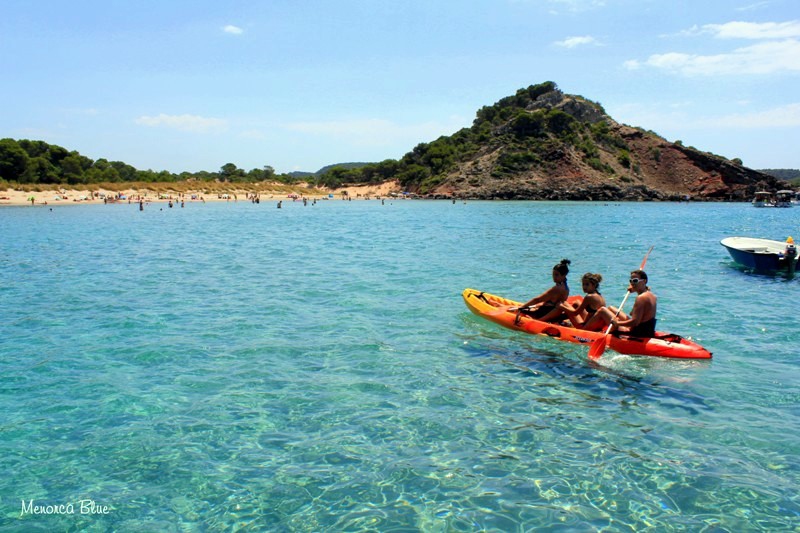 5
Costa del Sol, Iberia
Costa del Sol, which lies along the Southernmost Coast of Spain, is world- renowned for its string of overdeveloped, lively beaches in Iberia. The beaches offer calm, warm Mediterranean waters throughout most time of the year. Because of these charming features and its superb sand, Costa del Sol has also become the most congested, crowd-filled coastal resort in that part of the world. Amid the smiles of local folk and lots of sunshine, the resorts of Marbella, Torremolinos, Málaga and Nerja boast of city-like skyscrapers, sophisticated restaurants and even traffic jams.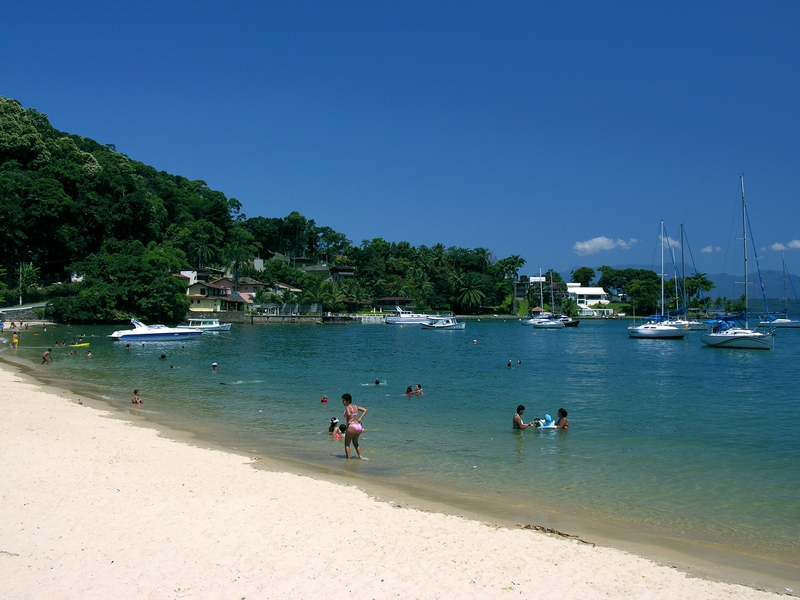 6
Costa Brava
Costa Brava is not the usual long stretch of sand beaches that mark the Costa Blanca. Its rockier, more circuitous wilderness is a far cry from the ordinary beach. But its sandy-bottomed coves are the charming features that dot the coastline. Apart from a few undiscovered beaches here, Costa Brava is the site of eccentric-looking villas owned by the late famous modern son of the region, Salvador Deli. For the most part, the place may be a worthwhile tourist spot for its historical, architectural and cultural significance.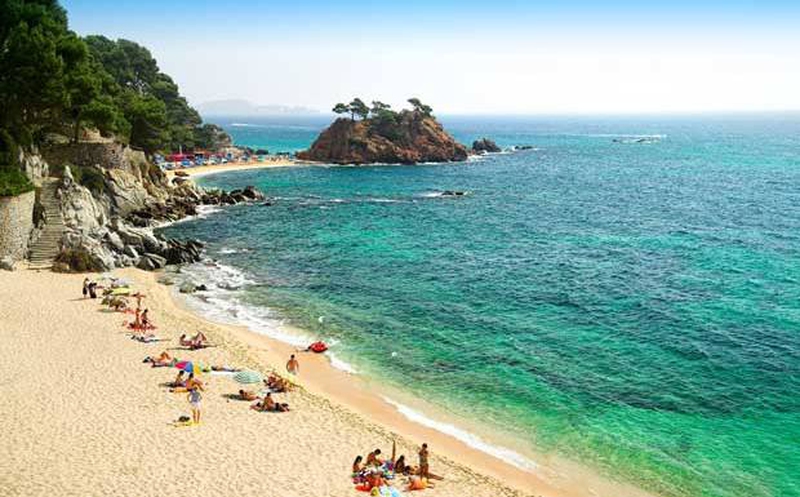 7
La Concha Beach, San Sebastian
San Sebastian town is the site of a breath-taking and extraordinary beach which is flanked by a striking cityscape and a dramatic hilly topography. La Concha is a sprawling 130 foot-wide crescent shaped beach which curves around the bay. As one of the world's top urban beaches, its popularity makes La Concha perpetually filled with fun-loving and party-going tourists.
Santa Clara Island is a jagged formation which juts in the midst of the bay. This adds to a striking setting that affords time off the beaches. One can visit main sites for a taste of culture and history.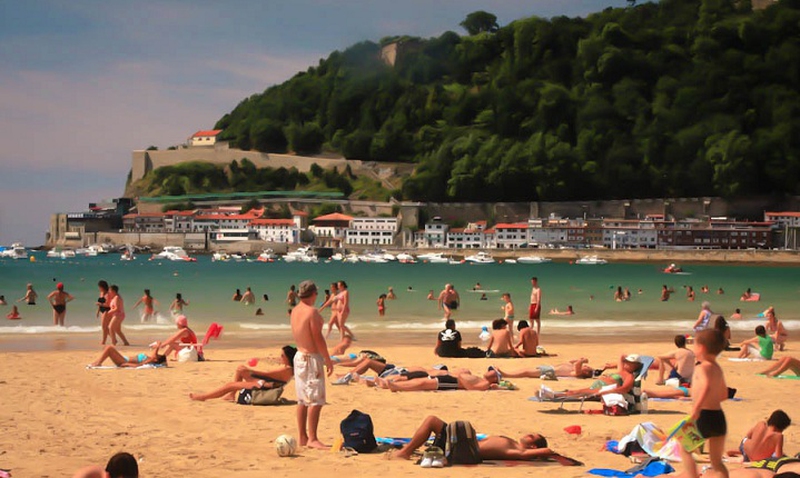 8
Playa de Bolonia, Tarifa
The Andallusian territory of Spain houses some of the country's most popular beaches. A beach with a 2.4 mile shoreline curved around the Bolonia Bay prides itself as being one of the last unblemished beaches in the country. Playa de Bolonia is a fishing village, which offers more than just sand and surf. Aside from giving a wild feel because of its stretch of rocky outcrop, it offers amenities like beach umbrellas, restrooms and showers for the picky type of visitors. The beach is also best known for being a wind surfing hub.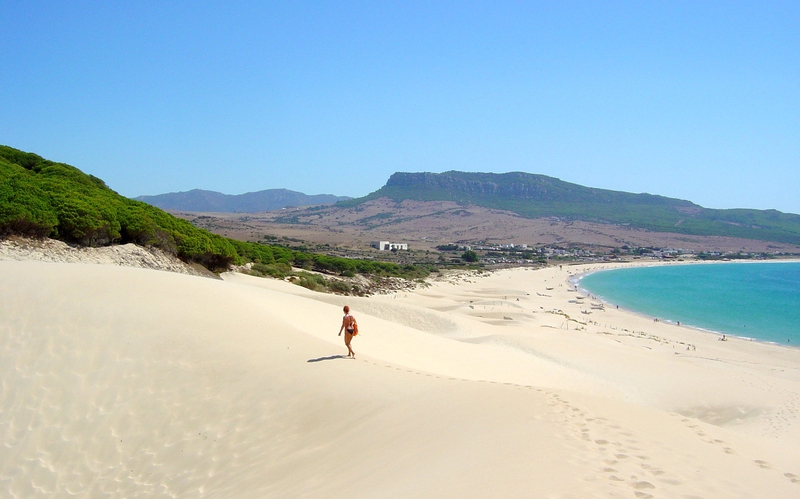 9
Other Wonderful Beaches in Spain
Playa de Las Catedrales, Galicia form the shape of church arches naturally sculpted by the briny water, waves and winds.

Cabo de Gata, Almeria offers an open landscape and desert-like terrain, while Playa del Mónsul is famous for the massive rock that stands straight in the middle of turquoise waters.
Playa de la Concha, San Sebastian: San Sebastian suburb houses the white-sanded Playa de la Concha, where one can enjoy surfing its strong waves and even hop to Playa de Ondarreta to experience shallow waters suited for kayaking.
Playa de Isla Canela, Andalucía is the 7 km-long golden sand beach in Isla Canela , an island located at the mouth of the Guadiana River.
Playa de Gulpiyuri, Asturias is a beach connected through a network of underground caves that offers you the experience of swimming in the sea without being in it.
Cala de Sa Calobra, Majorca: Sa Calobra Bay has two extraordinarily located beaches: one is just outside the town, while the other can be reached either by boat or a car ride on a steep, winding road.
10
The video below shows you an overview of the beaches in Spain:
ANY IDEAS ABOUT THIS TOPIC?