Nausea is an unpleasant feeling that makes you feel like you want to vomit. There are many different reasons why one experiences nausea and vomiting, but most of the time these can be easily treated. In most cases, you only have to take anti sickness tablets, but it is better not to take any medicine until you have consulted your doctor about your nausea. With proper medical evaluation, your doctor may be able to determine the cause of your nausea and choose the right treatment for you.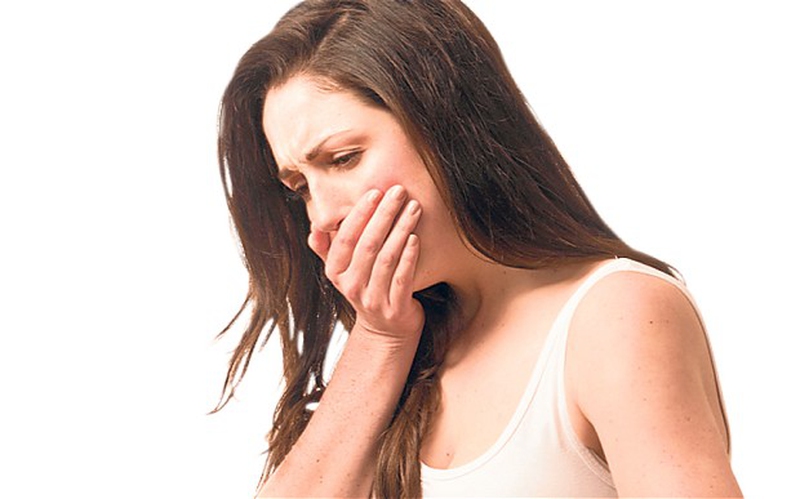 How Do Anti Sickness Drugs Work?
Nausea is a feeling of being sick in the stomach. You vomit when you throw up the stomach contents forcibly. These symptoms are controlled by an area in the brain, which receives signals from your gut, other parts of the body (such as the inner ear), as well as the chemoreceptor trigger zone (CTZ) of the brain. They stimulate the vomiting center in the brain and bring about the sensation of nausea.
1
Common Causes of Nausea
Before we learn about how anti-sickness drugs work, it is helpful to know what causes nausea and vomiting.
Common causes of nausea include:
gastrointestinal infection

pregnancy

migraine

anxiety

ear problems

motion sickness

medicines like antibiotics, painkillers, and chemotherapy
2
Other Causes of Nausea
Rare causes include:
tumors in the gut

tumors in the brain

brain infection
3
How Anti Sickness Tablets Work
Anti sickness tablets work by:
Blocking the brain's vomiting center

Blocking gut receptors that trigger the brain center

Directly acting on the stomach, thus increasing its emptying rate
Common Anti-Sickness Drugs
There are many types of anti sickness tablets in the market and they work in different ways. Like any other drugs, they have some side effects that have been reported.
1
Common Anti-Sickness Medications
Here are some commonly prescribed anti-sickness drugs and how they work. Consult your doctor before taking these drugs.
Drugs

How They Work

Side Effects

Antihistamines (Cinnarizine, promethazine)

Block histamine (H1) receptors in the brain

Drowsiness

Dry mouth

Constipation

Aprepitant and fosaprepitant

Also called neurokinin-1 receptor antagonists, they block a chemical that acts on specific receptors in the body

Hiccoughs

Diarrhea

Reduced appetite

Constipation

Heartburn

Fatigue

Bismuth subsalicylate

(Pepto-Bismol)

Directly affect the stomach lining

Darkening of the stools and the tongue (not a serious problem)

Emetrol

Act on the stomach to soothe nausea and vomiting caused by overeating or infection

Swelling of arms, legs, and face Unusual bleeding

Yellowing of eyes and skin.

Contains phosphoric acid and sugar, which may not be suitable for diabetics.

Granisetron, palonosetron, and ondansetron,

Block serotonin (5-HT) in the brain and gut

Weakness

Dizziness

Faintness

Hyoscine

An antimuscarinic/ anticholinergic medicine that blocks acetylcholine in the brain

Dry mouth

Eye problems (blurred vision, loss of visual accommodation, myopi)

Dizziness

Sleepiness

Metoclopramide and domperidone

Work directly on the gut by helping the stomach to empty faster when food moves to the gut

Breast enlargement

Vision problems

Tremors

Imbalance

Dizziness

Fainting

Phenothiazines

(Chlorpromazine, Perphenazine, trifluoperazine)

Block the vomiting center in the brain

Chlorpromazine - drowsiness Perphenazine – restlessness, faintness, vision problems. Trifluoperazine - anxiety, blurred vision, dizziness, drowsiness, sleep problems, headache

Steroids

Relieve vomiting related to bowel obstruction. Work only for a limited time

Acne

Increased blood pressure

Hair loss
This is not a complete list of the side effects. Always consult a doctor for advice on taking these drugs.
Recommended Anti Sickness Drugs for Specific Conditions
The type of anti sickness tablets you can take may vary depending on the cause of your symptoms.
1
List of Recommended Anti Sickness Drugs
Different Conditions

Recommended Anti Sickness Drugs

Chemotherapy

A combination of drugs may be used to control nausea and vomiting during chemotherapy. Some chemotherapy drugs are more likely to cause nausea/ vomiting than others.

For low risk of nausea—metoclopramide or domperidone.

For high risk of nausea—ondansetron, aprepitant, dexamethasone

Migraine

Metoclopramide

Domperidone

Motion sickness

Most effective drug for motion sickness—hyoscine

Some people prefer promethazine, cinnarizine, or cyclizine because they make them feel sleepy, and they have fewer side effects.

Not effective—domperidone, ondansetron, or metoclopramide

Pregnancy

No treatment should be taken unless the symptoms are severe. Safe drugs for mother and baby include promethazine, metoclopramide, or prochlorperazine
ANY IDEAS ABOUT THIS TOPIC?