The use of bicycles as transportation is an increasingly visible reality in the country. Thousands of people use it not only for exercise but also as a form of transportation to offices, colleges and universities. Fortunately, local authorities are encouraging every day the massive use of bicycles as transportation among its citizens, not only to reduce the daily traffic but to encourage healthy lifestyles and awareness about environmental care. Bogotá, for example, is ranked eighth in the list of the best cities in the world for cycling, for the facilities that are offered to people who opt for this mode of transport as exclusive tracks and special protection by authorities.
5 Most Bicycle Friendly Cities in the World
Cycling is something that is becoming fashionable, apart from being one of the most economical ways of transportation. We encourage you to visit 6 of the most amazing cities for cycling. So, get your helmet on and get ready to ride!
1
Amsterdam, Netherlands
Amsterdam is one of the best cities adapted for cyclists as it has lanes, traffic signs and safety measures specifically designed for this transport. Not for nothing is that in the last census of the city of Amsterdam found that there are more bicycles than people. The city may not do that well in terms of infrastructure, however, it does make up pretty well with its high volume of bicycle traffic in the very busy city center.
Cycling around Amsterdam is an enjoyable experience. This is probably the only place on earth where you can cycle without an ounce of fear as it is literally non-existent.
If Amsterdam wants to continue being one of the best cycling cities in the world, then it should really put in some effort to the cycling conditions. The cycling stretch can be quite challenging because the cycling tracks are not consistent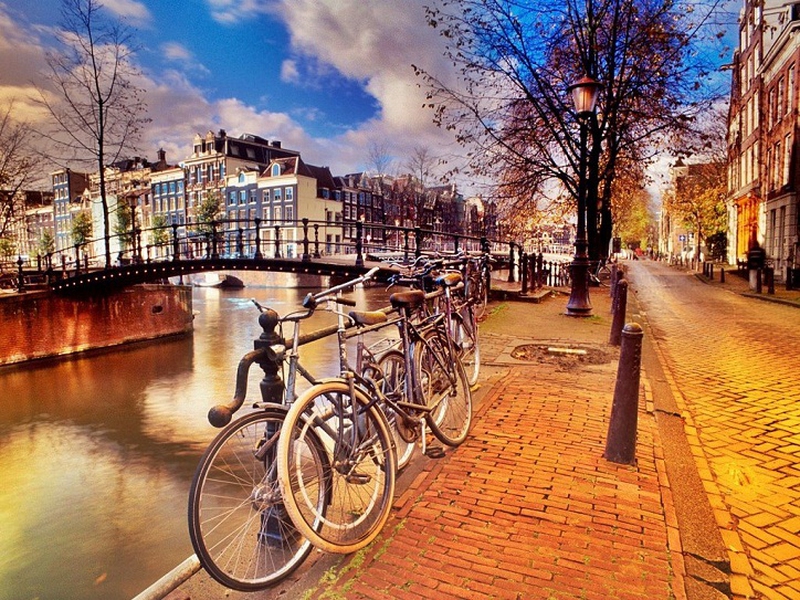 2
​Barcelona, Spain
This city has a special circuit that runs around the perimeter in the heart of Barcelona. In addition, there are about one hundred stations to rent bicycles, bicycle parking, signage and maps designed specifically for cyclists.
Barcelona is in fact, putting in the extra effort to reintroduce bicycle as an important mode of transportation. They have a bicycle sharing system that has proved to be very successful. They have introduced a protected bicycle path that ensures riders a safe and easy ride.
The city has committed a 30km/h zone for cyclist and Barcelona being a likeable place to cycle, this is definitely the right move.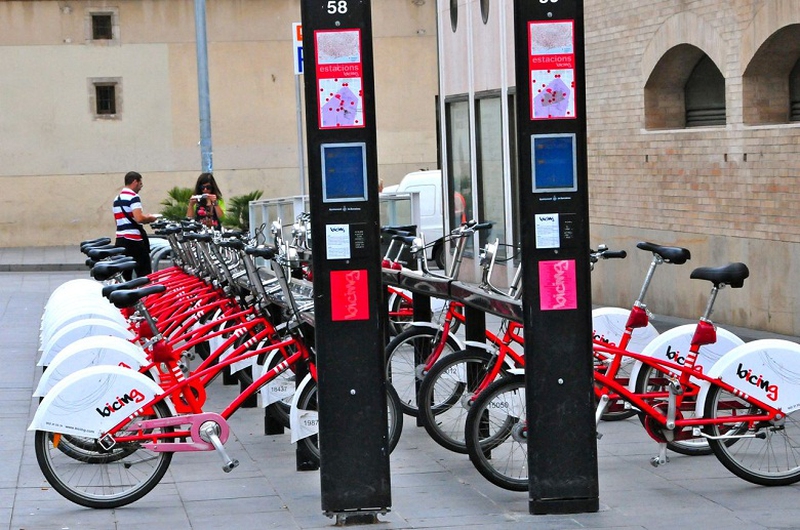 3
Paris, France
Paris is the perfect city for cycling because it has more than 300 km of tracks intended for use by cyclists. It is probably the best way to tour the city, especially if you are on budget.
Paris is one city that puts in continuous effort in improving the cycling conditions to cater for the growing number of citizens who enjoy cycling. The bike share system in Paris is successful and it has a fantastic infrastructure and routes for their cyclists.
Paris has also incorporated 30km/h cycle route and bicycle share system which has benefited the patrons of nightlife in the city.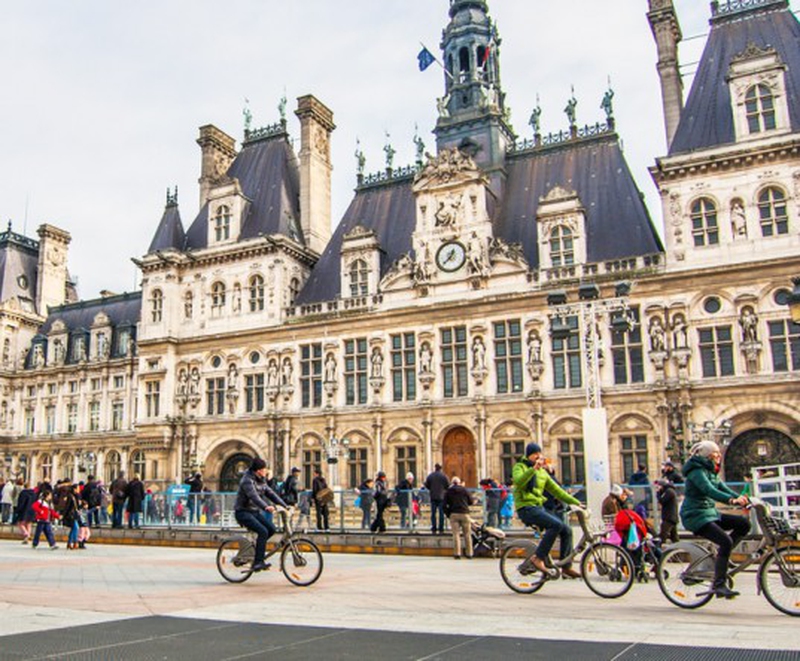 4
Copenhagen, Denmark
Copenhagen has a public bike-sharing system and a network of 350 km of cycle paths and 20 km of bicycle paths. With its organized cycling system today, there are over 30% of residents who cycle to work.
Copenhagen has the best well designed and organized network of bicycle infrastructure in the world. There are still many bicycle route projects underway and an abundant series of bridges for pedestrians and bicycles across the harbor. They even have continuous work on superhighways for bicycles. This makes it an ideal form of transportation for tourists and citizens alike.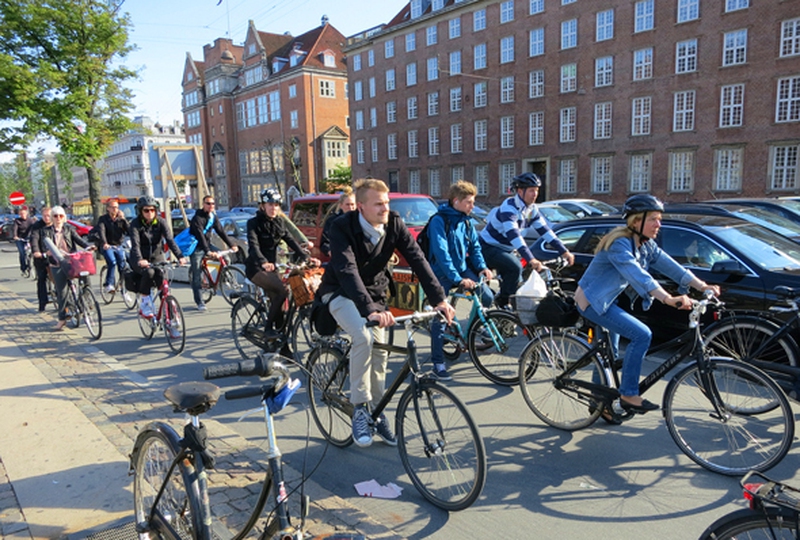 5
Ferrara, Italy
In this city, 30% of the people use bicycles as their main form of transportation and there are almost as many bikes as its inhabitants. This small town has a lot of attractions to visit by bicycles because Part Po Delta (the first modern city in Europe); is one of the most recognized city to enjoy this activity.
'Italian City of Bicycle' this is what Ferrara known simply because of the huge number of bicycle users. It is in fact the most common mode of transportation here. In fact cycling is the best way to travel especially for tourists. Ferrara has a lot of crowded and narrow streets ideal of cycling.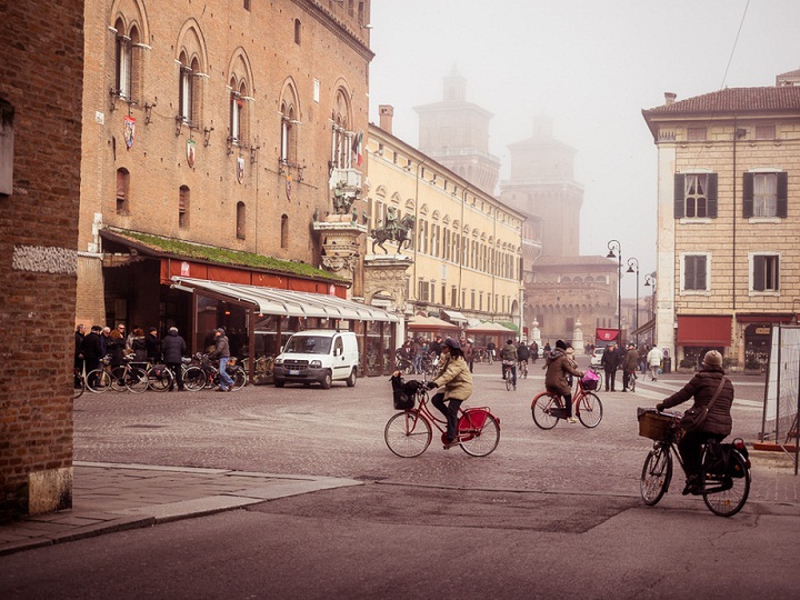 ANY IDEAS ABOUT THIS TOPIC?