Are you in a romantic mood or simply need an awesome compilation of 10 greatest songs about falling in love of all time? If you have a wedding or event coming, this list will for sure blow them away.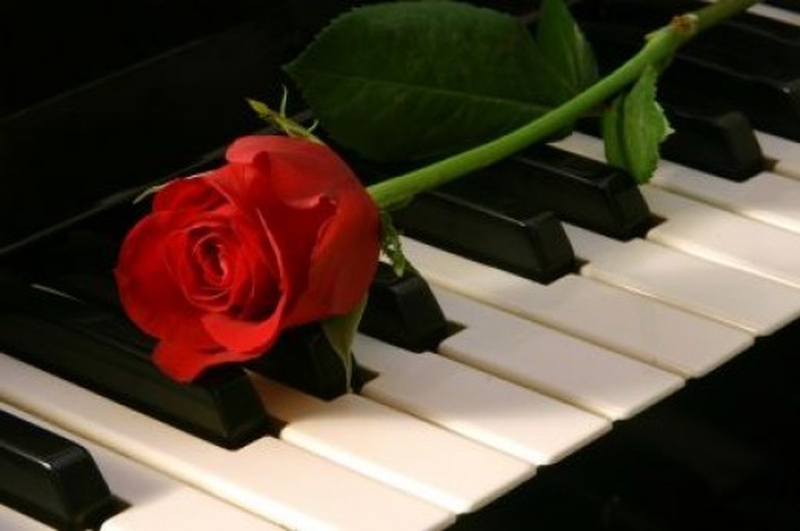 10 Great Songs About Falling in Love of All Time
These 10 great songs about falling in love are ordered by release year. Enjoy!
1
Can't Help Falling in Love With You, Elvis Presley (1961)
Elvis was a world famous rock icon and known as "Elvis the Pelvis" in his day. This song was just a normal story about a boy meets a girl and he becomes infatuated. This was released in 1961 on the album "Blue Hawaii." The original title was actually "Wise Men Say." It was certified by RIAA as a Platinum single and sold more than one million copies in the US.
2
When a Man Loves a Woman, Percy Sledge (1966)
Percy Sledge is a popular R&B singer who is most known for his hit single "When a Man Loves a Woman." This is a song about love blinding you to the bad qualities of those you love. The single, released in 1966, was certified as a Gold record by The RIAA. Percy went on to record many more love songs what earned him the Career Achievement Award from the Rhythm and Blues Foundation.
3
Can't Take My Eyes Off You, Frankie Valli (1967)
"Can't Take my Eyes off You" was written and performed by Frankie Valli In 1967. This song is about the obsession of a young boy to a girl, and it hit the Billboard Hot 100 at an impressive number 2. This was Valli's last solo hit until 1975, 7 years later when he came out with the solo "My Eyes Adored You."
4
Your Song, Elton John (1970)
"Your Song" was Elton John's first No.1 on the charts and the first recorded on Three Dog Night's album "It ain't Easy." The band decided not to release it themselves so that Elton could make it on his own. This is one of the very first songs that Elton wrote with Bernie Toupin. Bernie and John still continue to work together these days.
5
Can't Help Falling in Love, UB40 (1993)
This was recorded by UB40 in 1993 as a remake of Elvis Presley version of "Can't Help Falling in Love." This song maintains its original meaning. It reached the Billboard Hot 100 as No.1. UB40 had the most diverse members: Irish, English, Scottish, Yemeni and Jamaican. Their record sales topped over 70 million, winning the award for best reggae band four times in their careers.
6
Thank God I Found You, Mariah Carey featuring Joe and 98 Degrees (1999)
This song is written and produced by singer, songwriter Mariah Carey in 1999. This was a personal one being inspired by her relationship at that time. Mariah was joined by the boy band 98 Degrees and R&B singer, Joe. It was Mariah's number one single on the Billboard top 100, though some thought it would have been the best to put as the last song of the album while others thought it was basically a flop.
7
Crazy in Love, Beyoncé featuring Jay-Z (2003)
"Crazy in Love" is the first solo hit of Beyonce's career. She recorded it with her now husband Jay-z. Prior to her solo career, she belonged to Destiny's Child and so did all previous recordings. It was produced by Sony in 2003. The song became one of 118 Rolling Stones 500 greatest hits. It won 2 Grammys: best collaboration and best rap song.
8
Let Me Love You, Mario (2004)
This is a R&B single from the album "Turning Point" recorded by Mario, released in 2004 and produced by Scott Storch. Although it was only ranked at number 45 on the Billboard top 100, but it won the Billboard Hot 100 single of the year award.
9
We Found Love, Rihanna feat. Calvin Harris (2011)
This was recorded by Rhiana on her 6th album Talk that Talk. It was produced and written by Scottish DJ Calvin Harris. It was first heard on Britain's Capitol Radio in 2011 and it was made available for download on that very day. Its style is techno-pop and Euro-pop house music. It hit the top 100 for ten weeks although not consecutively.
10
Call Me Maybe, Carly Rae Jepsen (2012)
This song, a girl giving her number to a boy who ends up being Gay, was recorded on her EP album Curiosity in 2012. It was written originally as a folk song by Jepsen and Tavish Crowe and modified later to pop. She, as a Canadian singer, follows Avril Lavigne to the Billboard top 100 single as a number 1.
ANY IDEAS ABOUT THIS TOPIC?