There are some celebrity couples you didn't know were couples. Below is such a list. Read on to know who they are.
Part 1
1
Claire Danes and Hugh Dancy
They met in 2006 on the set of Evening and were married in Paris in 2009.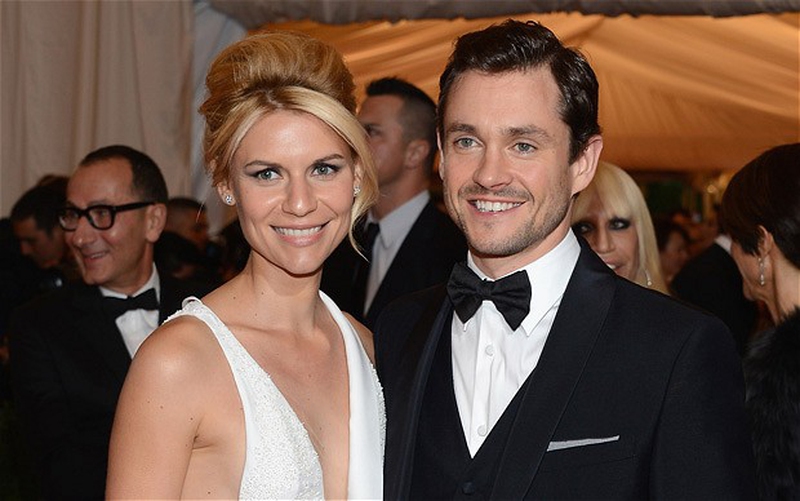 2
Michael Sheen and Sarah Silverman
The reserved British actor and bawdy American comedian started dating in 2014.
3
Paulina Porizkova and Ric Ocasek
The model and the Cars frontman met in 1984 and married in 1989.
4
Peter Krause and Lauren Graham
The two stars of Parenthood have been in a relationship since 2010 (though they play brother and sister on the show).
5
Taran Killam and Cobie Smulders
These two funny folks have been married since 2012 – they have one child and another on the way!
6
Chris Pratt and Anna Faris
Talk about a power couple! These two hilarious and gorgeous people have been married since 2009 and have one child.
7
Maya Rudolph and Paul Thomas Anderson
They're not married, but they've been together since 2001 and have four – yes, FOUR – kids.
8
Lisa Bonet and Jason Momoa
Did you know that this Cosby kid and the future Aquaman have been married since 2007? We sure didn't!
9
John Corbett and Bo Derek
The Northern Exposure star and the 70s bathing beauty have been in a relationship since 2002.
10
Jennifer Grey and Clark Gregg
The Dirty Dancing star married Agent Coulson way back in 2001 and they've been together ever since.
ANY IDEAS ABOUT THIS TOPIC?